Firefighters Halt Buellton Brush Fire Near Neighborhood
Photos: SBCFD
Update by edhat staff
4:00 p.m., September 30, 2019
Santa Barbara County firefighters stopped the forward progress of a brush fire Monday afternoon near a Buellton neighborhood.
At 1:58 p.m., Santa Barbara County firefighters responded to the area of 441 Kendale Place and discovered a 1/2 acre brush fire in a field behind a neighborhood.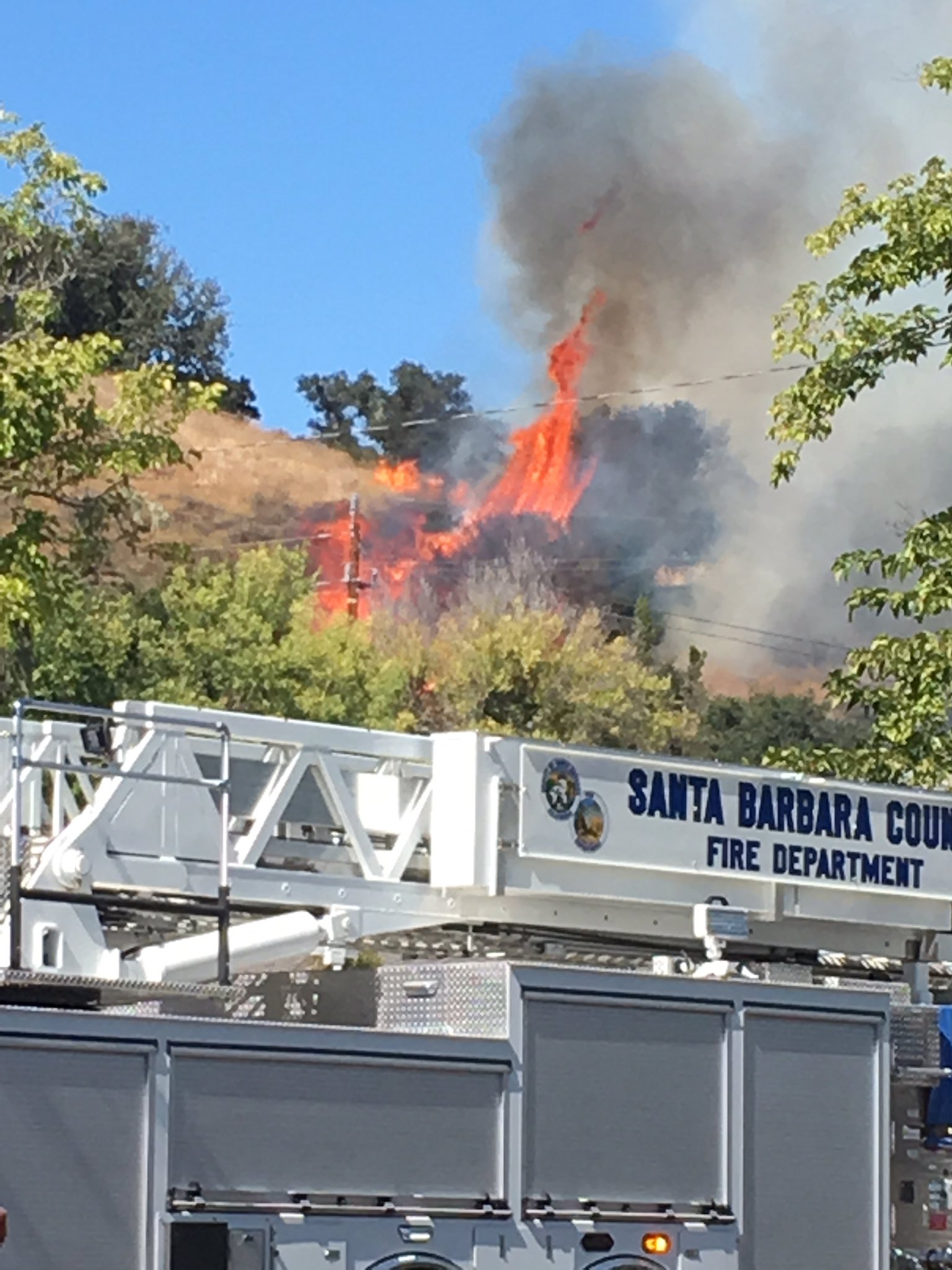 With structures threatened and increased winds, a 2nd alarm fire was called for additional resources and air support.
Crews enacted a progressive hose lay to extinguish the fire on the west and east flanks as well as providing structure defense in the areas that needed it. The forward progress of the fire was halted and crews will remain on the scene to mop up the hot spots. 
The cause of the fire is under investigation but crews on scene confirmed there were downed power lines in the area.
#KendaleInc. pic.twitter.com/ipNSRpGm0H

— Daniel Bertucelli (@SBCFireInfo) September 30, 2019
---
Reported by Roger the Scanner Guy
2:05 p.m., September 30, 2019
Brush fire in the 400 Block of Kendale in Buellton. Full SB County Fire response.