Vehicle Fire Spreads to Brush in Santa Ynez
(Photos: Santa Barbara County Sheriff's Office)
Update by edhat staff
A vehicle caught fire which spread to nearby brush close to the Chumash Reservation in Santa Ynez on Monday afternoon.
At 3:50 p.m. Santa Barbara County firefighters responded with a full vegetation fire response to the 100 block in front of Kalawa Shaq Rd. Crews found an SUV fully involved in fire that spread to the surrounding grass and oak trees, said Captain Dave Zaniboni.
Firefighters contained the spread to a 30 x 30 area and quickly extinguished the fire and vehicle.
The fire was nearby the Chumash Reservation, but not directly on their property, it was on Santa Barbara County property.
The cause of the fire is unknown and the California Highway Patrol is investigating.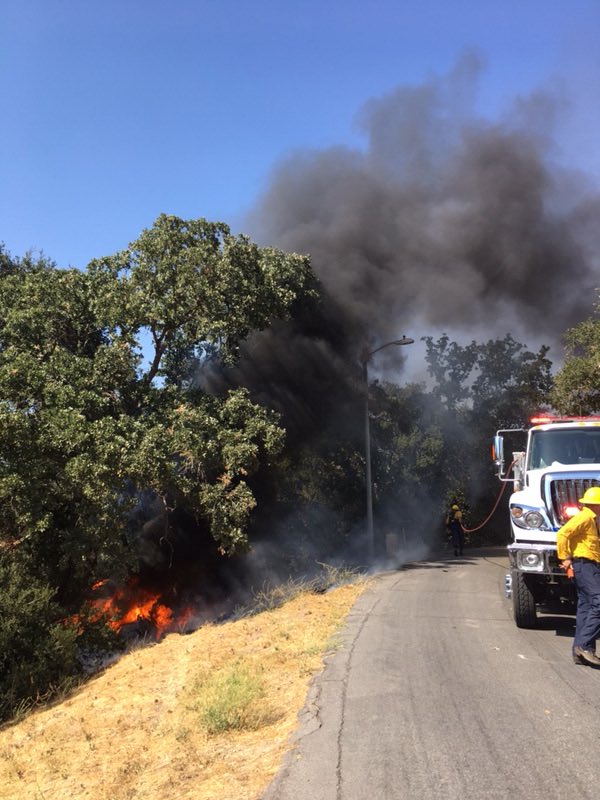 ---
Reported by Roger the Scanner Guy
Vegetation fire on the reservation at 148 Kalawa Shaq Rd. Full county Brush Response, the fire started near a car.