Three Injured in San Roque Traffic Collision
Photos: SBCFD
Update by edhat staff
2:00 p.m., February 24, 2020
Three people, including an infant, were injured in a head-on traffic collision near Duncan and Foothill Roads on Monday afternoon.
At 1:22 p.m., Santa Barbara County firefighters were assisted by Santa Barbara City fire crews as they responded to a traffic collision in the San Roque area. Upon arrival crews found two vehicles had collided head-on with a total of three patients.
Two adults and one infant sustained mild to moderate injuries. No extrication was required as all patients were transported to Santa Barbara Cottage Hospital via ground ambulances.
California Highway Patrol is investigating the cause of this collision. Foothill Road is closed in the area.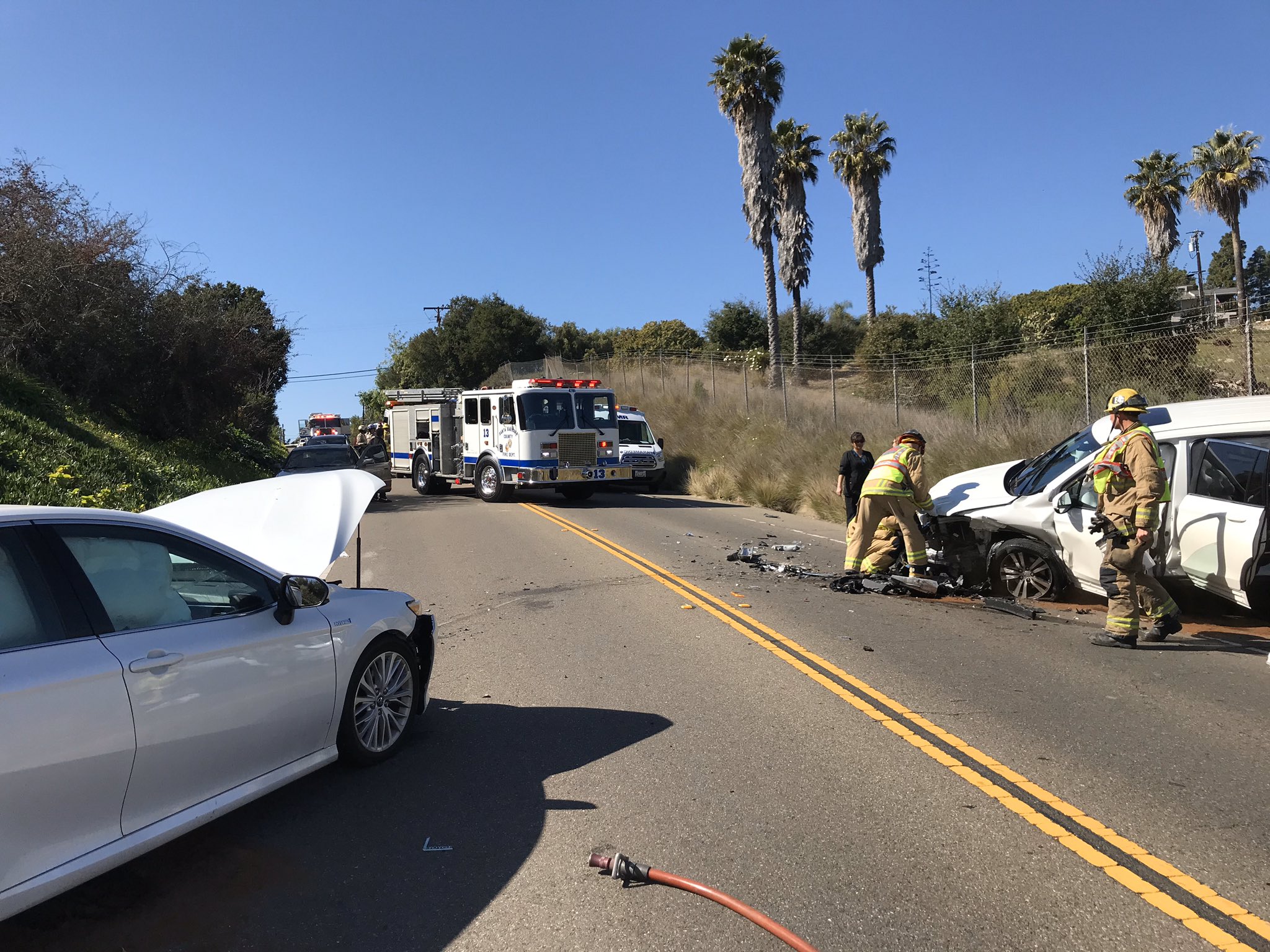 ---
Reported by Roger the Scanner Guy
1:33 p.m., February 24, 2020
Injury traffic collision at Duncan and Foothill Roads. It's a white sedan vs Toyota truck.