Lompoc Man Charged with Animal Abuse
Update by the Santa Barbara District Attorney
3:00 p.m, June 16, 2016
Re: People v. Edward Kyle Vantassel
Santa Barbara County District Attorney Joyce E. Dudley announced today that Edward Kyle Vantassel, age 37, was charged with Felony Animal Abuse in violation of Penal Code section 597(a). It is alleged that Mr. Vantassel intentionally injured his dog "Pooh."
The charges were filed in Department 1 of the Lompoc Superior Court today. His bail was set at $20,000. His arraignment was continued to June 21, 2017 in Lompoc court at 8:30 am.
Source: Lompoc Police Department
5:37 p.m, June 15, 2016
On June 6th Lompoc City Firefighters responded to a structure fire in Crown Circle. Firefighters found the resident Edward Vantassel, 37 years of age (YOA) standing outside of the residence.  Vantassel told firefighters his dog was still in the residence on the second floor. Firefighters entered the residence in search of the dog.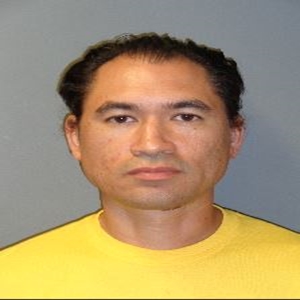 Firefighters located the dog inside of an overturned weighted down box in a room on the second floor of the residence.  Firefighters also discovered the dog's muzzle and rear legs had been bound with rubber bands.  Firefighters removed the dog from the residence and cut off the rubber bands.  They provided the dog with water and called animal control.  "Pooh" was transported to a local veterinarian where he was treated.
The Lompoc Police Department was contacted the following day regarding "Pooh."  Detectives immediately began an Animal Cruelty investigation.  Detectives began to gather their evidence and conduct their interviews.  On 6-13-2017 Detectives obtained an arrest warrant for Pooh's owner Edward Vantassel.  On 6-14-2017 detectives arrested Edward Vantassel outside of the Animal Control building where he was at for a hearing on Pooh.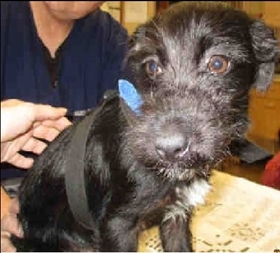 Edward Vantassel was arrested for his warrant for 597(A) PC Cruelty to an Animal, a felony.  His bail is set at $100,000.  Edward Vantassel was transported to the Lompoc Police Department where he was interviewed and booked.  He was transported to the Santa Barbara County Jail.    
Pooh was treated by a local veterinarian and is doing much better. He has been placed with a foster family.