House Fire Kills Two, Injures One in Santa Maria
By edhat staff
A house fire killed two people and injured one in Santa Maria on Sunday evening.
Santa Barbara County firefighters responded to the 3300 block of Driftwood Drive in the Tanglewood neighborhood near Orcutt at 10:20 p.m.
There was a total of 13 people living inside the home, ten of which were not home at the time of the fire.
Two adult females were pronounced dead at the scene and an adult male was transported to Marian Regional Medical Center for moderate burn injuries. 
The Sheriff's Office Coroner's Bureau released the name of the decedent as 66-year-old Maria Lopez and 56-year-old Alicia Lopez-Buenrostro, both from Santa Maria. 
Two Sheriff's Deputies were also transported to the hospital to be treated with smoke inhalation.
"First firefighters saw heavy fire and smoke showing from the residence, and there was a report of two people trapped in the residence, and firefighters pulled a hose line inside the house and began search and rescue operations in the residence looking for the victims," said Santa Barbara County Fire Dept. Captain Josh Cazier. "Santa Maria City Fire assisted Santa Barbara County Fire, we had two engines from Santa Maria City and six engines from Santa Barbara County."
This was considered a "heavy fire load" due to excessive contents within the home and Ii apparently took twenty minutes to knock down the flames, according to County Fire Public Information Officer Mike Eliason.
It's also reported that the home caught fire again around 7:00 a.m. Monday which prompted fire crews to return to the scene.
The cause of the fire is under investigation.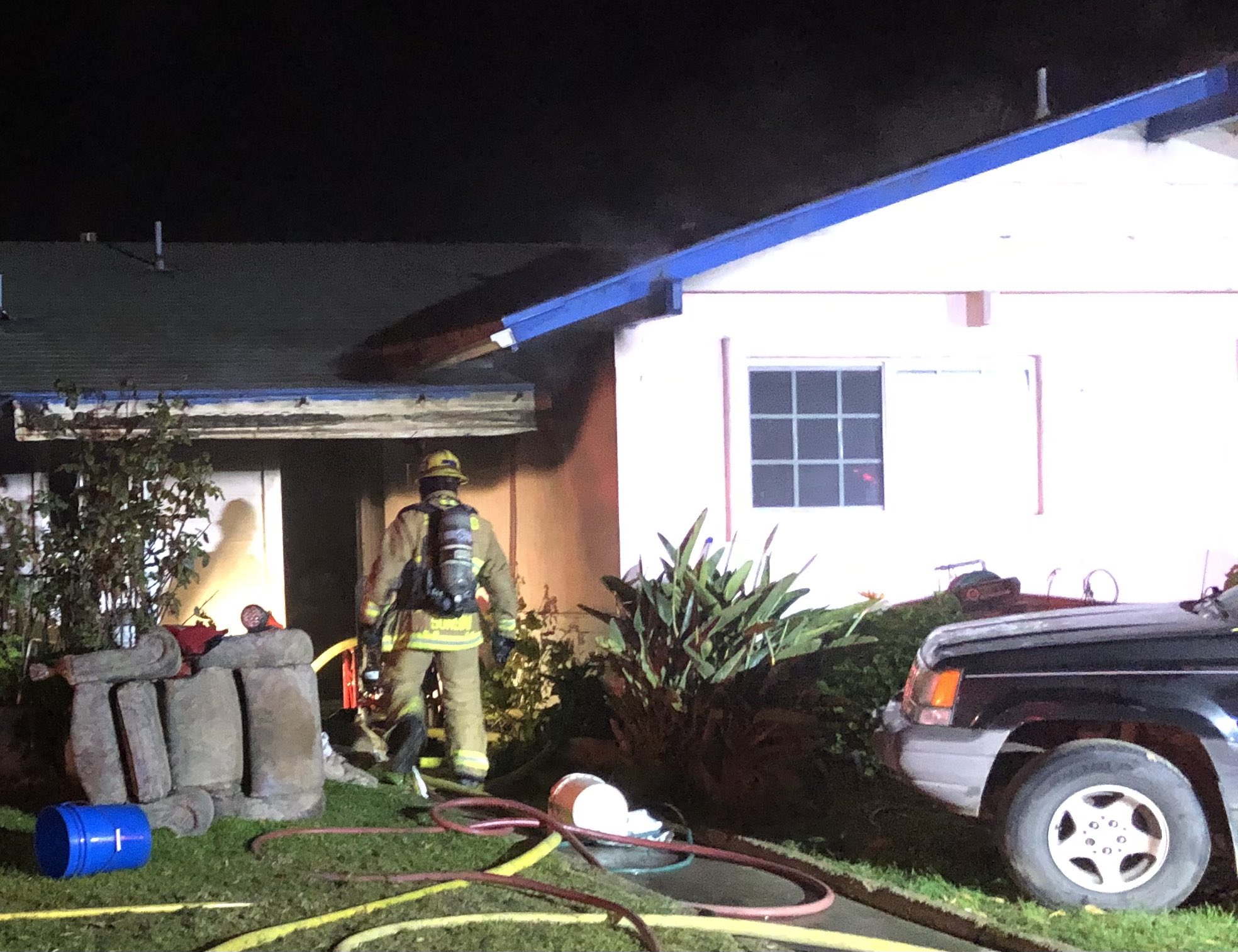 Photo: Mike Eliason/SBCFD