Forward Progress Stopped in Turnpike Brush Fire
Photos: SBCFD
By edhat staff
Santa Barbara County firefighters have stopped the forward progress of a brush fire off Turnpike.
Fire crews responded to the area of San Simeon Ave and Turnpike Ave at 3:18 p.m. Sunday for a reported brush fire. The area is north of Hollister Ave, south of the railroad tracks, and west of San Simeon Drive, near the area known as "Granny's Field."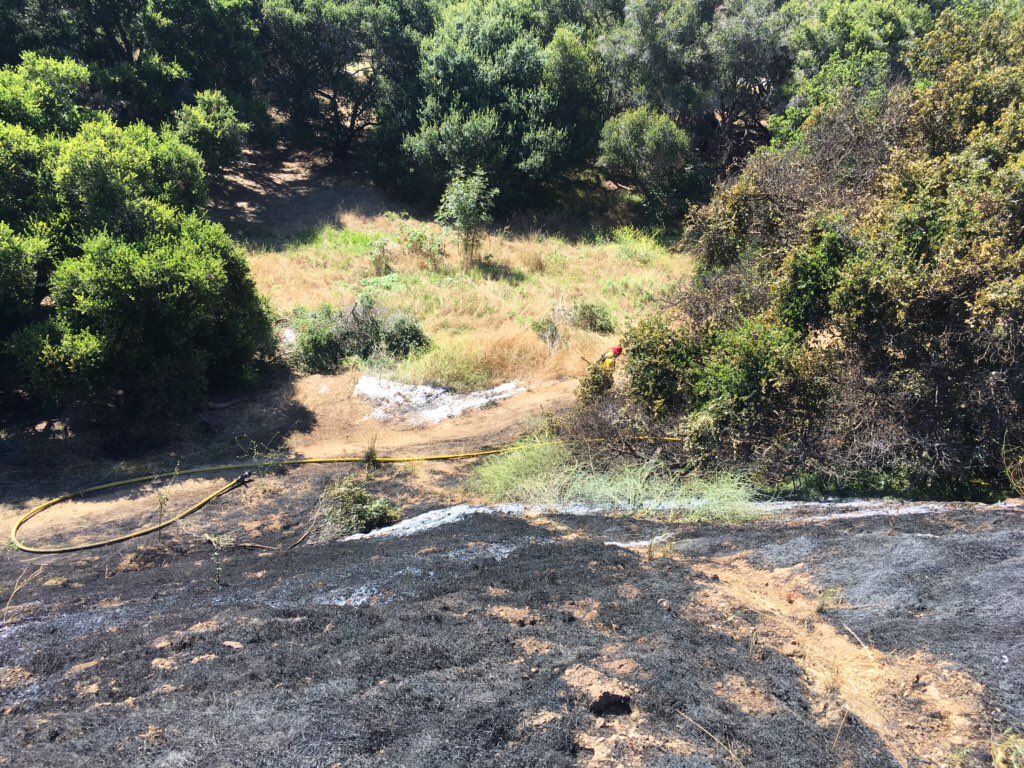 The fire reached two acres before the forward progress was stopped. There were no threatened structures or injuries reported. 
An investigator is looking into the cause of the fire.