Forward Progress Stopped in Four Acre Santa Ynez Brush Fire
Update by edhat staff
Santa Barbara County Firefighters have stopped the forward progress of an approximately four-acre brush fire in the Santa Ynez Valley.
At 12:57 p.m. Wednesday, crews responded to a report of a fire in the 1200 block of Quail Ridge Road. They discovered less than four acres of fire with a slow rate of spread in light fuel.
According to the Santa Barbara County Fire Department, evacuations were not needed as the forward progress was stopped. 
The cause is under investigation.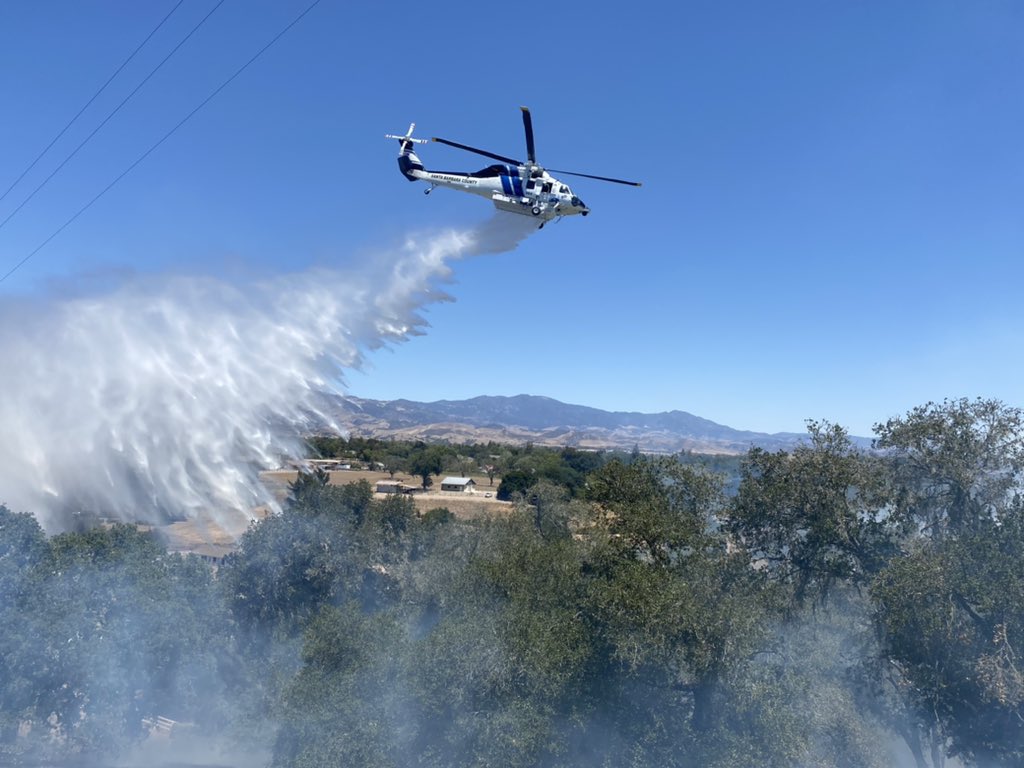 Photo: Mike Eliason / SBCFD
VegetationFire- #QuailFire- SBC on scene of a < 4 acre fire in the 1200 blk of Quail Ridge Rd, Santa Ynez Valley. Backing fire in light fuel with slow rate of spread. No evacuations needed. Fwd progress stopped, cause under investigation. C/T 12:57 pic.twitter.com/sjsHM5k1Vg

— SBCFireInfo (@EliasonMike) May 11, 2022
---
By ScannerAndrew
Firefighters are responding to a vegetation fire in the 2700 block of Dove Meadow Lane