Vehicle Pursued by CHP Causes Injuries on Highway 101
(Photos: Santa Barbara County Fire Department)
Update by edhat staff
6:45 p.m., October 1, 2018
A vehicle pursued by law enforcement collided with another vehicle on Highway 101 near Refugio State Beach causing both vehicles to roll over with occupants sustaining injuries Monday evening.
At 5:05 p.m., Santa Barbara County firefighters responded to Highway 101 southbound lanes, just north of Refugio, for a reported two vehicle accident.
Upon arrival, fire crews discovered that one vehicle, described as a passenger car driven by a female, was being pursued by California Highway Patrol (CHP) and Lompoc Police. The pursuit originated in Lompoc and it's unknown at this time what precipitated the event.
According to Fire Captain Dave Zaniboni, the vehicle being pursued had lost control and collided with a pickup truck in its path. The passenger vehicle rolled and ended up in the center divider. The female driver sustained minor injuries and was transported to Santa Barbara Cottage Hospital via ground ambulance.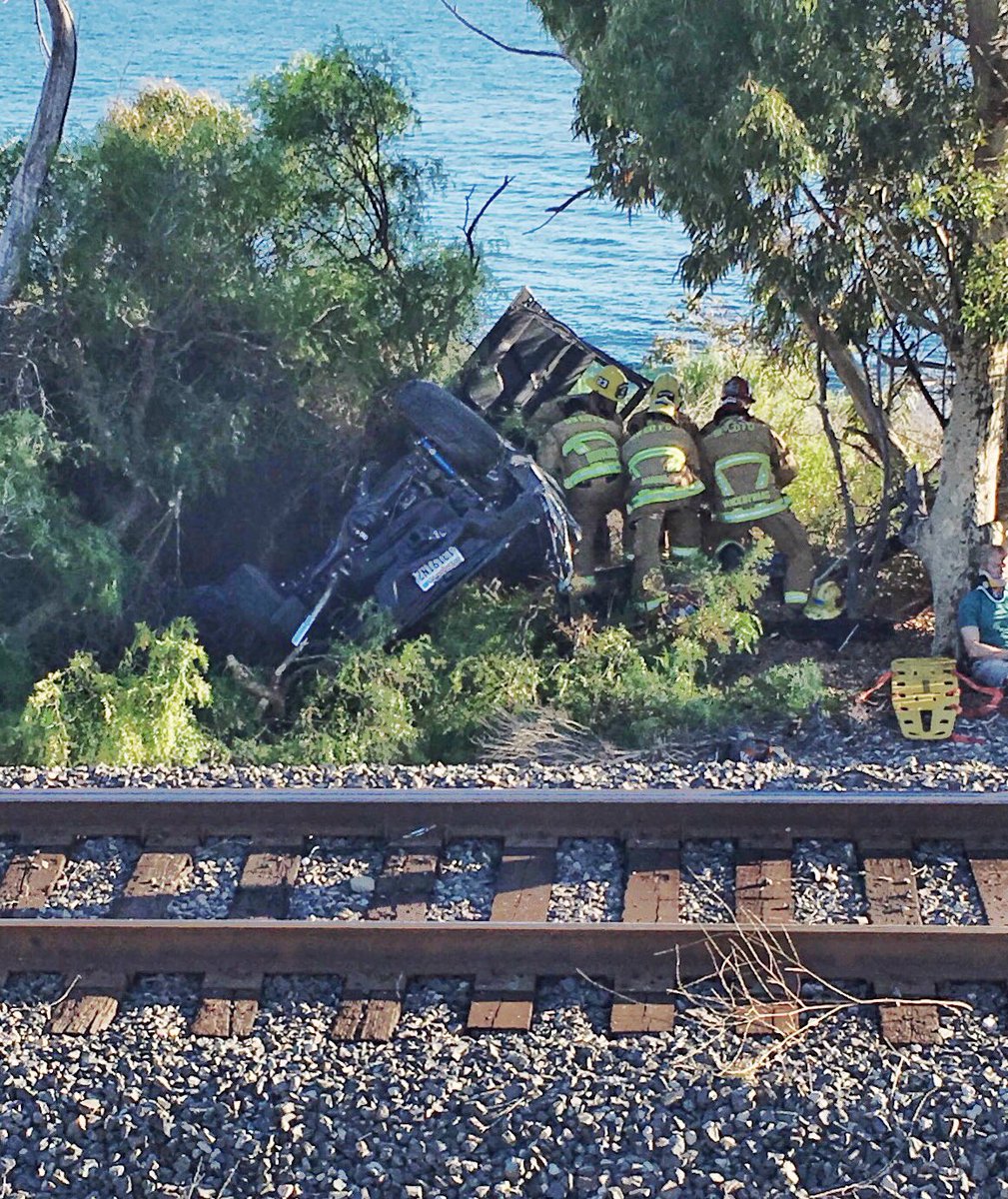 The pickup truck had also rolled and rested next to a tree by the railroad tracks. There were two male occupants inside who required minor extrication. Both sustained moderate injuries and were transported to Cottage Hospital in an ambulance. 
As of 6:45 p.m., Captain Zaniboni stated Highway 101 southbound is down to one lane with significant traffic delays in the area. The railroad system also remains closed and is expected to reopen in an hour.
CHP is investigating this incident.
---
Reported by Roger the Scanner Guy
5:32 p.m., October 1, 2018
CHP was in pursuit of a vehicle with a woman driver and child inside the vehicle the female driver crashed rolled the vehicle last I heard they were getting the occupants out of the vehicle.