Vehicle Crashes Into Creek Near Gaviota Tunnel
By the edhat staff
A vehicle crashed thirty feet over the side of Highway 101 near the Gaviota Tunnel early Wednesday morning.
At 1:51 a.m., Santa Barbara County firefighters responded to the northbound lanes, just north of the tunnel for a reported vehicle collision.
Crews arrived on the scene and found a Ford Ranger pickup truck with two people inside had crashed 30 feet over the side of the highway into a creek.
Firefighters used a rope system to rescue the male and female in the vehicle. Both sustained moderate injuries and were transported by two ground ambulances to Santa Barbara Cottage Hospital.
During the rescue traffic backed up south of the tunnel with one northbound lane closed as firefighters used chainsaws to create a path for the tow truck to retrieve the vehicle.
The County Fire Department reminds motorists to drive safe.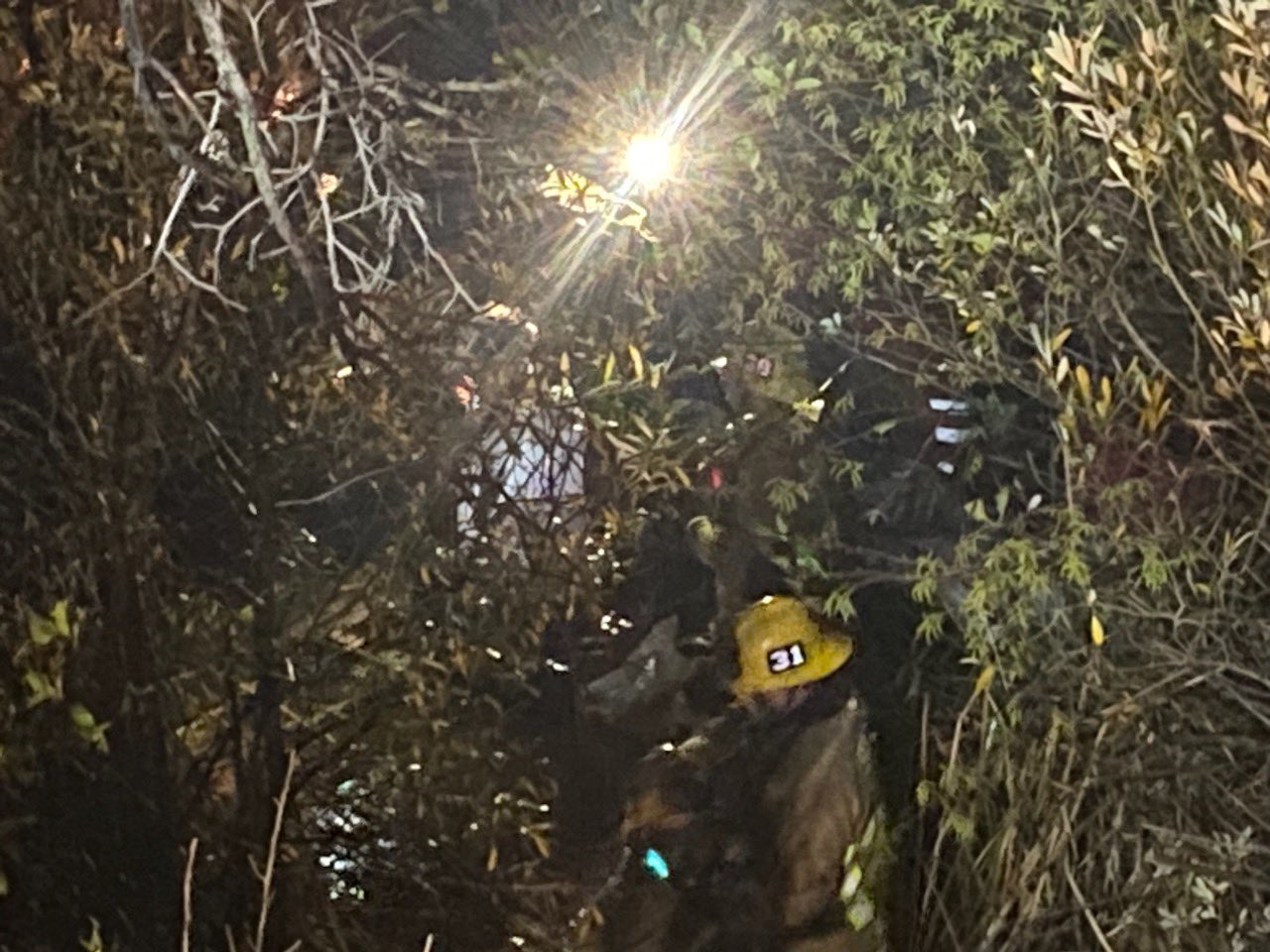 Photo: SBCFD