Two Early Morning Collisions with Injuries
By edhat staff
The Santa Barbara County Fire Department responded to two early morning traffic collisions on local highways.
At 2:05 a.m. Tuesday, crews responded to Highway 154, one mile from Highway 101 in Los Olivos. Upon arrival they discovered a four-vehicle collision.
There was a total of four patients with minor injuries, no extrication was required.
A few hours later at 4:46 a.m., crews responded to Highway 101 southbound near Alisos Canyon in Los Alamos and discovered a car crashed into a tree.
Heavy extrication was required for a patient with critical injuries.
No further information was available.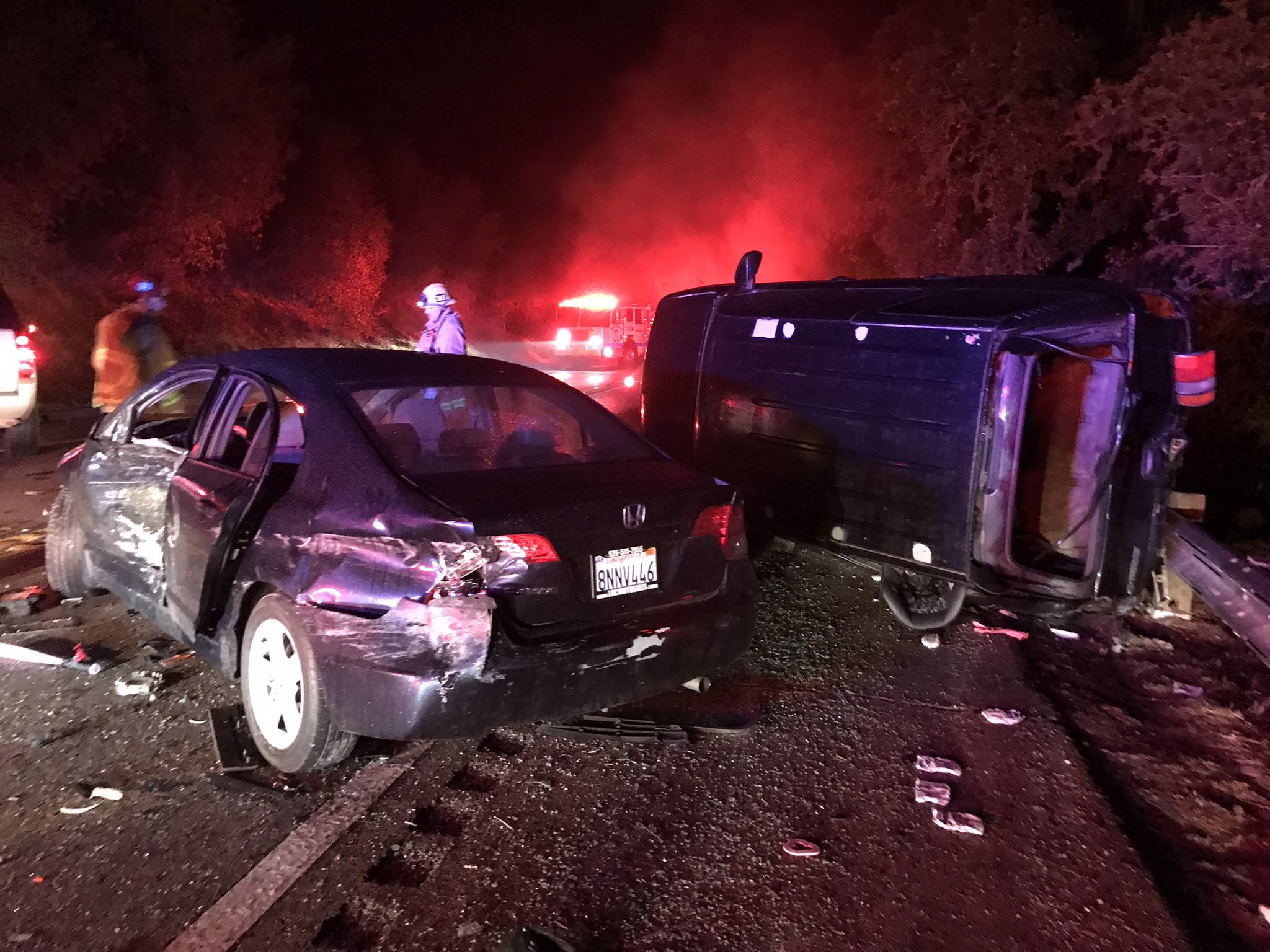 Four-vehicle collision on Highway 154 (Photo: SBCFD)