Update by the edhat staff
Three vehicles collided on Highway 154 causing three injuries on Thursday morning.
At 8:52 a.m., Santa Barbara County firefighters responded to the area just east of the Camino summit and discovered a collision involving three vehicles, with one sedan rolled onto its roof, another sedan, and a truck.
In one vehicle an adult male sustained moderate injuries. In the second vehicle, two adult females sustained minor injuries. All patients were transported to Santa Barbara Cottage Hospital by two ground ambulances for treatment.
The solo male occupant in the third vehicle was uninjured.
The roadway was closed for a period of time while emergency responders tended to patients and the vehicles were cleared.
The cause is under investigation.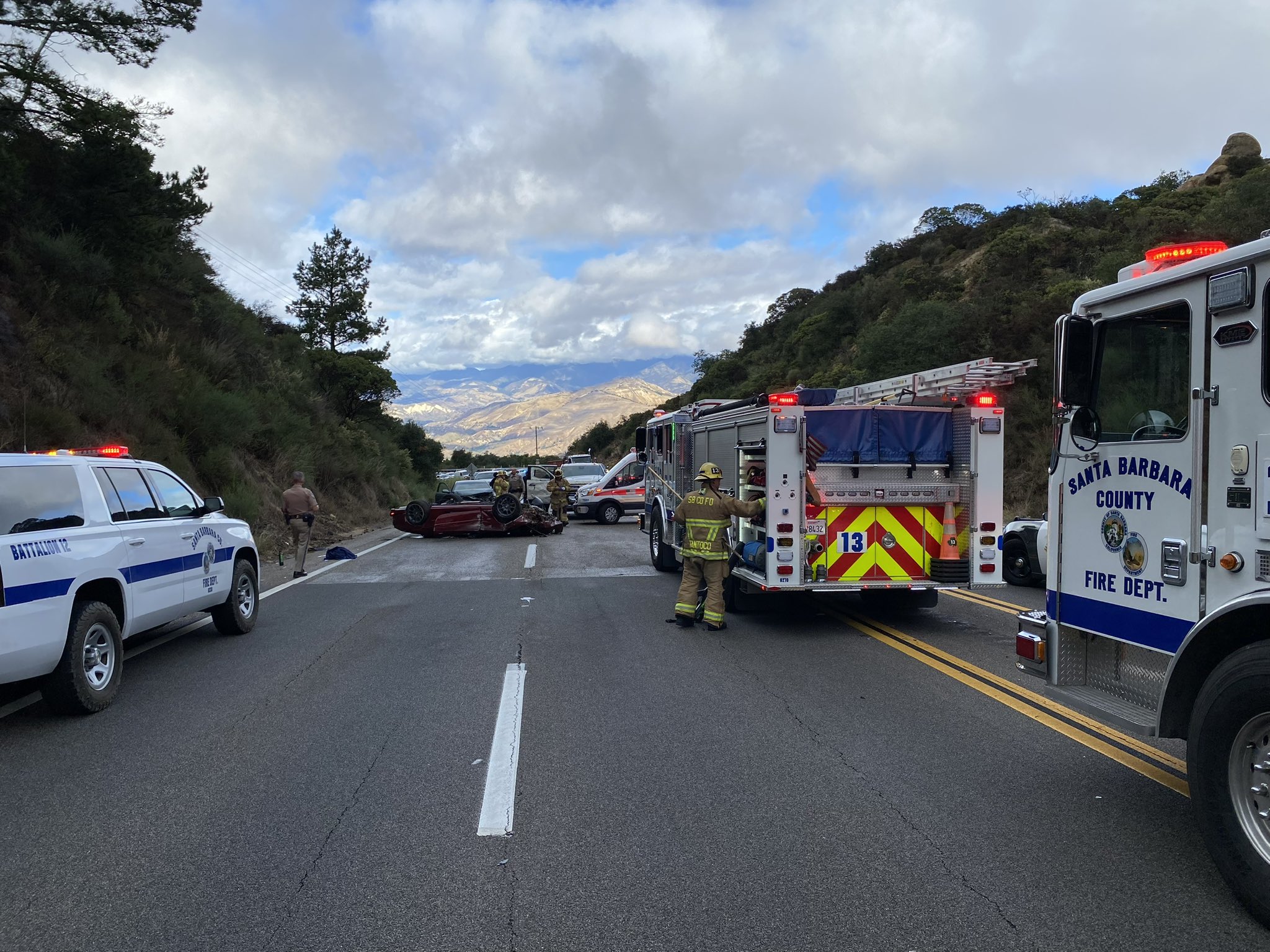 ---
Originally Reported by Geo Duarte
At 8:52 a.m. Thursday (11/16/2023) a traffic collision brought out multiple resources to Highway 154 at W. Camino Cielo.
One vehicle involved, "a white Chevy pick-up .." no other details available.
9:02 a.m. Unable to ping exact GPS location.
9:04 Traffic reports unable to determine whether it's East Camino Cielo or West Camino Cielo
9:07 a.m. Located a rollover accident. Victim on the ground just north of E. Camino Cielo on Hwy 154.  Victim complaining of back pain. One vehicle on it's roof. CHP on scene for traffic control.
9:10 a.m. Two vehicles. Two victims, one red tag, one yellow tag. 154 is completely blocked, CHP handling traffic control.