Three Children Injured in Highway 1 Vehicle Crash
By the edhat staff
Three children, including one infant, were among those injured in a vehicle collision on Highway 1 near Lompoc Friday morning.
At 9:23 a.m., Santa Barbara County firefighters responded to the area near Santa Lucia Canyon Road for a reported multi-vehicle collision. Vandenberg Space Force firefighters and Air Support Unit Helicopter 3 also responded to the area to assist. 
Upon arrival crews discovered it was a two vehicle collision including a minivan and a sedan. There were a total of eight patients from the minivan, one with a minor, four with moderate injuries, and three juveniles with serious injuries. Of the juveniles, two are infants with one transported to Santa Barbara Cottage Hospital by helicopter and the other transported by ground ambulance to Lompoc Medical Center. The third juvenile was transported to Marian Regional Medical Center by ground amublance.
California Highway Patrol shut down the roadway for a period of time, but all roadways are currently open.
The Santa Barbara County Fire Department reminds all parents and caregivers to make sure carseats are properly installed in vehicles.
The cause of the collision is under investigation.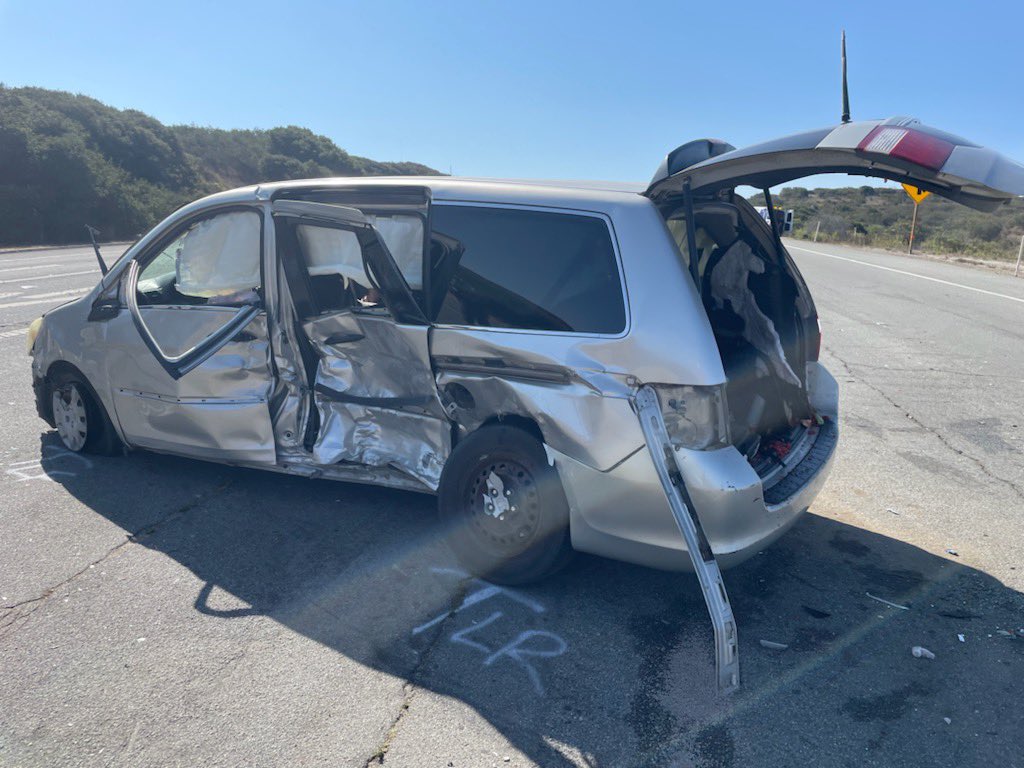 Photo: SBCFD