Sheriff Confirms Body in Santa Ynez River is Missing Lompoc Teen
Update by the edhat staff
February 6, 2023
The Santa Barbara County Sheriff's Office has confirmed the body found in the Santa Ynez River on Sunday is the missing 14-year-old from Lompoc.
Alberto Corona Cabrera was reported missing on January 27 by his father. His parents had last seen him at 8:00 p.m. the previous evening when he left the house.
Lompoc Police Detectives report Cabrera Corona was with two known subjects in the early morning hours of January 28. The three were in a vehicle that became stuck in the mud and left abandoned on the far west end of Lompoc.
While walking back to the city, there was a disagreement on which way to go, so Cabrera Corona walked northbound, and the other juveniles walked eastbound and made it into town. Cabrera Corona did not return, according to the Lompoc Police Department.
Lompoc Police Detectives conducted numerous interviews and followed up on potential leads. On February 1, the Lompoc Police Detective Bureau and the Santa Barbara County Sheriff's helicopter flew over where the missing juvenile was last seen. The following day, the Santa Barbara Sheriff's Department Search and Rescue team, three search dogs, and their helicopter thoroughly searched the area where Cabrera Corona was last seen. They did not locate Cabrera Corona, nor any crime scene and there are no signs of foul play located.
On February 5 around 12:35 p.m., the Lompoc Police Department in conjunction with Santa Barbara County Sheriff's Patrol Division and Air Support, Santa Barbara County Fire, Lompoc Fire Department, Vandenberg Space Force Base's Water Rescue 45, American Medical Response, and California Highway Patrol responded to the Santa Ynez River, west of the City of Lompoc for a report of a body found in the riverbed.
During the search of the area, a deceased body was located in the river and recovered. 
On February 6, the Sheriff's Office Coroner's Bureau identified the body as 14-yearr-old Alberto Corona Cabrera from Lompoc utilizing ANDE rapidDNA.
The cause and manner of death are pending.
---
Kayakers Discover Body in Santa Ynez River
By the edhat staff
February 5, 2023
Two kayakers discovered the body of a missing male in the Santa Ynez River on Sunday.
At 12:52 p.m., Santa Barbara County Firefighters, Sheriff Deputies, and Lompoc Police responded the river near Santa Lucia Canyon Road in the Lompoc Valley.
Personnel are still on the scene.
This is a developing story.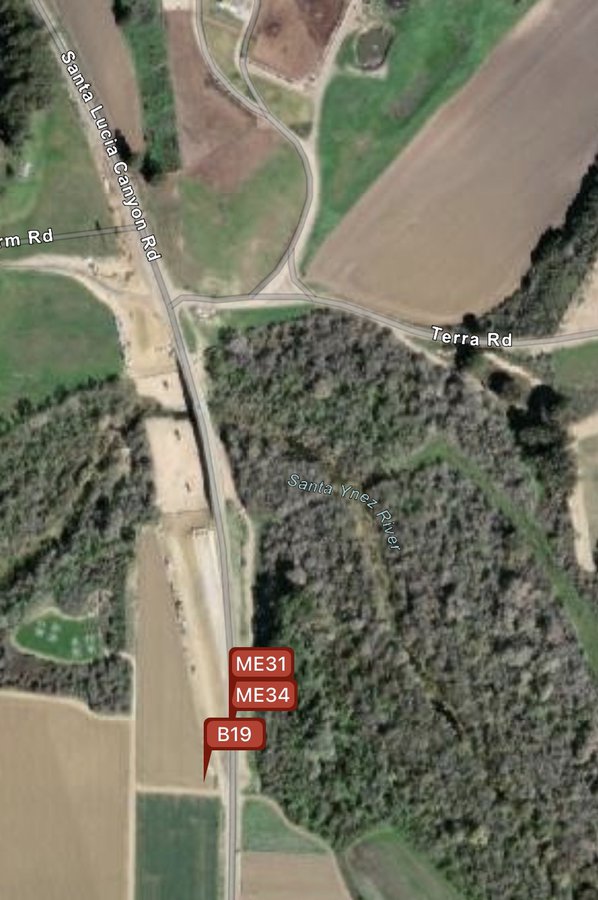 ---
By JB86
At approximately 1:00 pm a missing kayaker was reported in the Santa Ynez river east of Lompoc. County Fire, AMR and County Sheriffs responded. 
After an extended effort to locate and access the site, two people were found to be uninjured, but one person died, presumably from drowning. Sheriff's Coroner personnel will retrieve the deceased and investigate the incident.