Power Lines the Cause of Harris Grade Fire
Photos: SBCFD
Update by Santa Barbara County Fire Department
July 16, 2019
The cause of the wildland fire on Saturday, July 13, 2019 in the 3600 Block of Harris Grade Road, was determined to be a result of power lines. An electrical component failure resulted in an energized power line contacting the ground and igniting the fire.
---
Brush Fire Stopped at 2 Acres on Harris Grade
By edhat staff
July 13, 2019
Santa Barbara County firefighters have stopped the forward progress of a two-acre brush fire in the 3600 block of Harris Grade Road in Lompoc.
At 12:47 p.m. Saturday, firefighters responded near the oil field in Lompoc Valley and initially found 1/4 acre of moderately dense brush burning at a slow rate of speed. The fire department deployed a full vegetation response including air tankers and helicopters.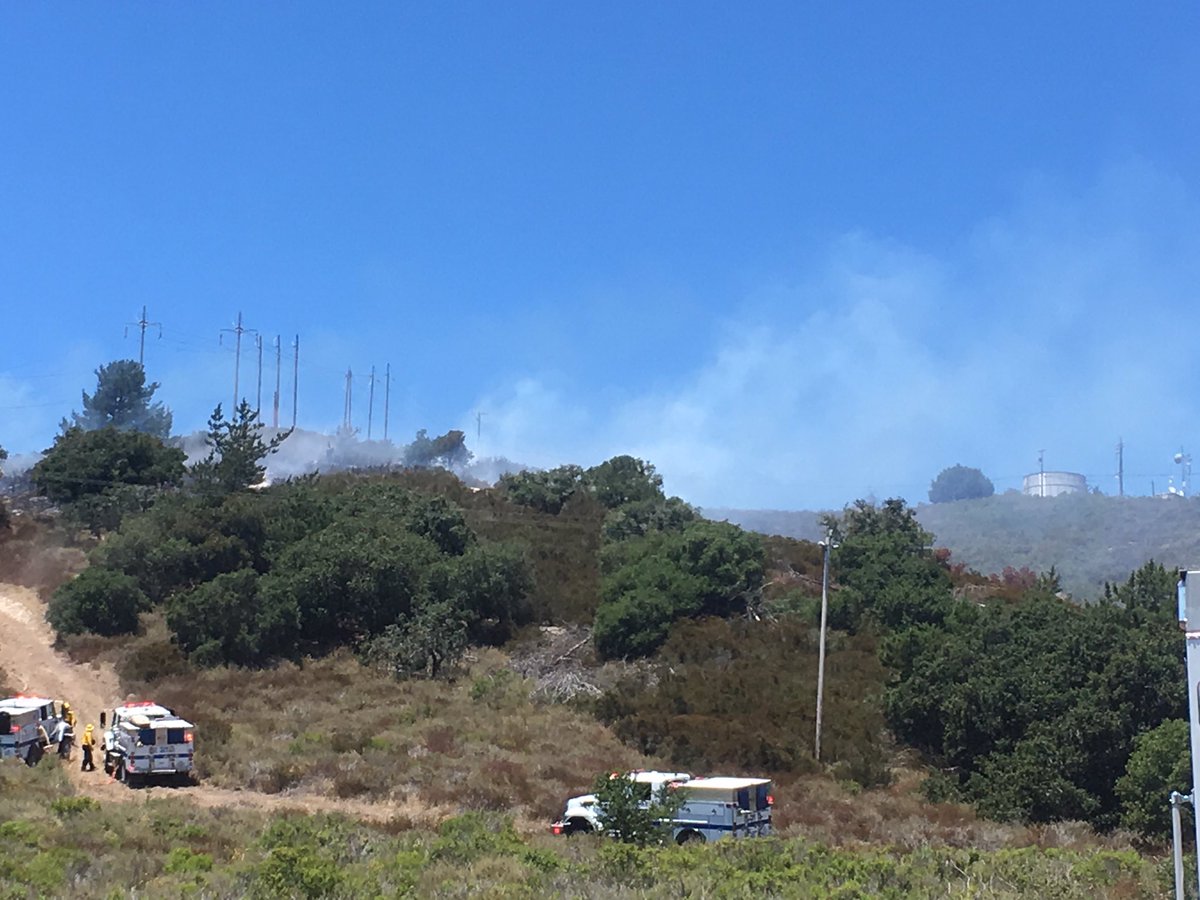 Just before 3:00 p.m., SBCFD announced the forward progress of the fire was stopped and resources will stay on scene until the fire is fully lined and mopped up.
There were no structures threatened and no reported injuries. SBCFD reported downed power lines may be responsible but that has yet to be confirmed. An investigator is en route.