Numerous Trees and Power Lines Down
Click here for current storm updates. 
---
(Photos by Mike Eliason)
Reported by Mike Eliason of Santa Barbara County Fire Department
SBC FF's survey the scene of a large eucalyptus tree that fell into a two-story apt. complex on Bolton Walk in Goleta Saturday morning. Multiple trees have toppled and wires have come down throughout the county as a result of this latest storm.
A large stone pine tree believed to be 100 yrs old came down into this Santa Barbara home during Saturday's powerful winter storm. The resident was not injured.  FF's have been responding to multiple trees that have come down throughout the county.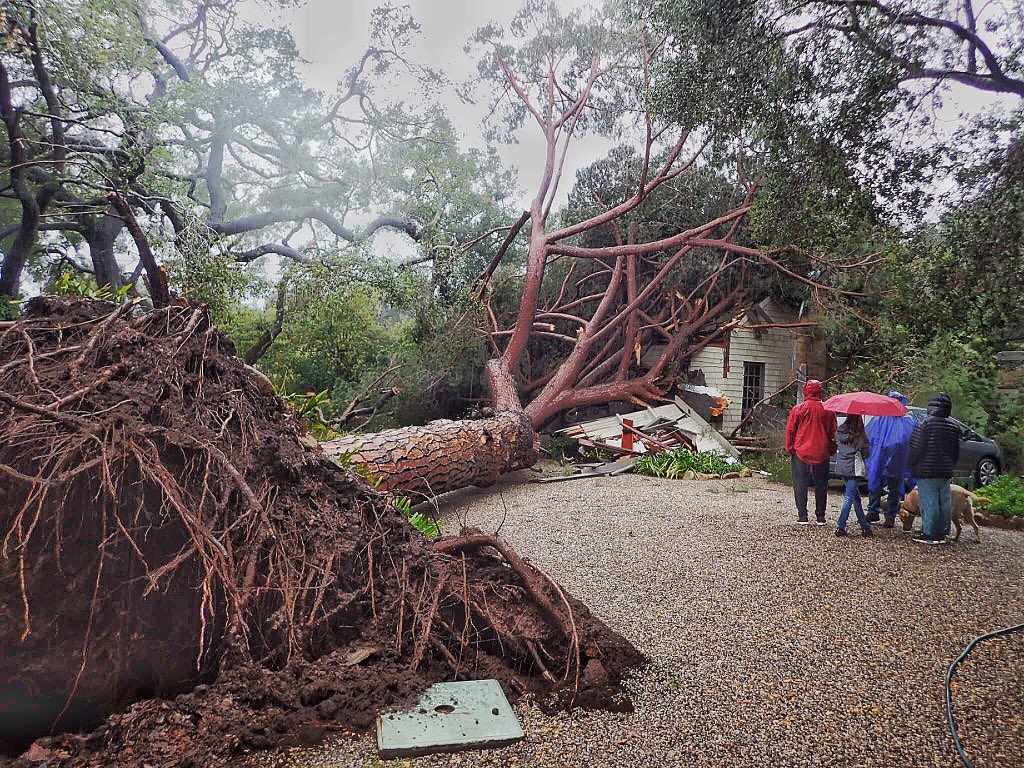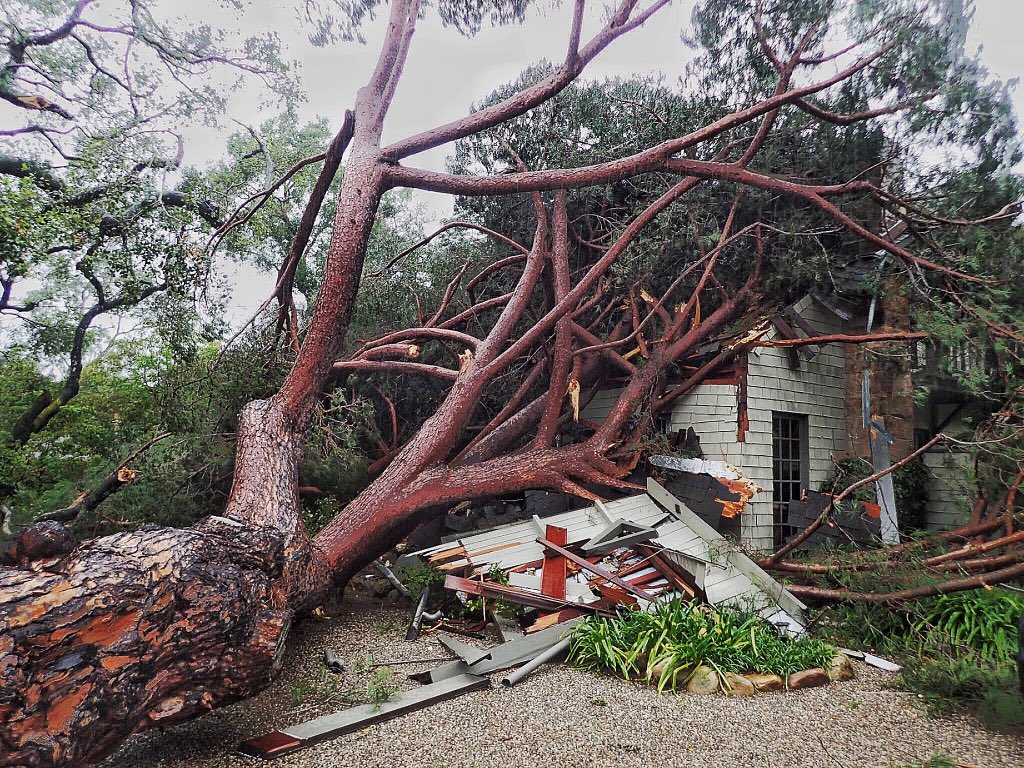 Reported by Dave D.
Saturday morning's storm was not kind to UCSB, trees all over campus were down, the biggest one was a 100 foot eucalyptus  that came down onto the dining hall at the De La Guerra Dorm. Seems the building held up well though you could see some of the cinder block was crushed by the heavy tree.
Reported by D8Vanilla
Giant tree down on 700 blk W. Anapamu , between Chino & San Andres.   Streets blocked-off in surrounding area.   As far as I know, nobody was injured, but several parked vehicles were damaged.
---
Reported by Roger the Scanner Guy
Numerous areas throughout Santa Barbara County where trees and power lines are down. 
400 Block of Ballard Canyon Power Lines Down
North Los Carneros Eucalyptus Tree blocking roadway
Lots of stuff blowing around out there, I will report all I hear, more in the comments below.