Nautical Nonsense Off Isla Vista
By edhat staff
Santa Barbara County Firefighters rescued two men off the Isla Vista coast from their "kiddie pool" boat early Saturday morning. 
At 2:37 a.m. firefighters and water rescue teams responded to a call of two people on a makeshift boat unable to reach the shore. Three rescue boarders launched from Isla Vista with two watercrafts responded from Campus Point. 
Crews made contact approximately thirty minutes later and discovered two "male, non-engineering students in their early 20's" who fashioned a watercraft using 20 home depot buckets, plywood, duct tape, and two plastic kiddie pools, said Public Information Officer Mike Eliason. 
The men had a paddle and the sea was calm but the water temperatures were in the mid-50s and there were no wetsuits. The tide had pushed the men approximately 300 yards from shore before someone saw them and notified authorities. 
There were no injuries but Eliason does not recommend re-creating this "nautical nonsense" and clarified that alcohol was not a factor.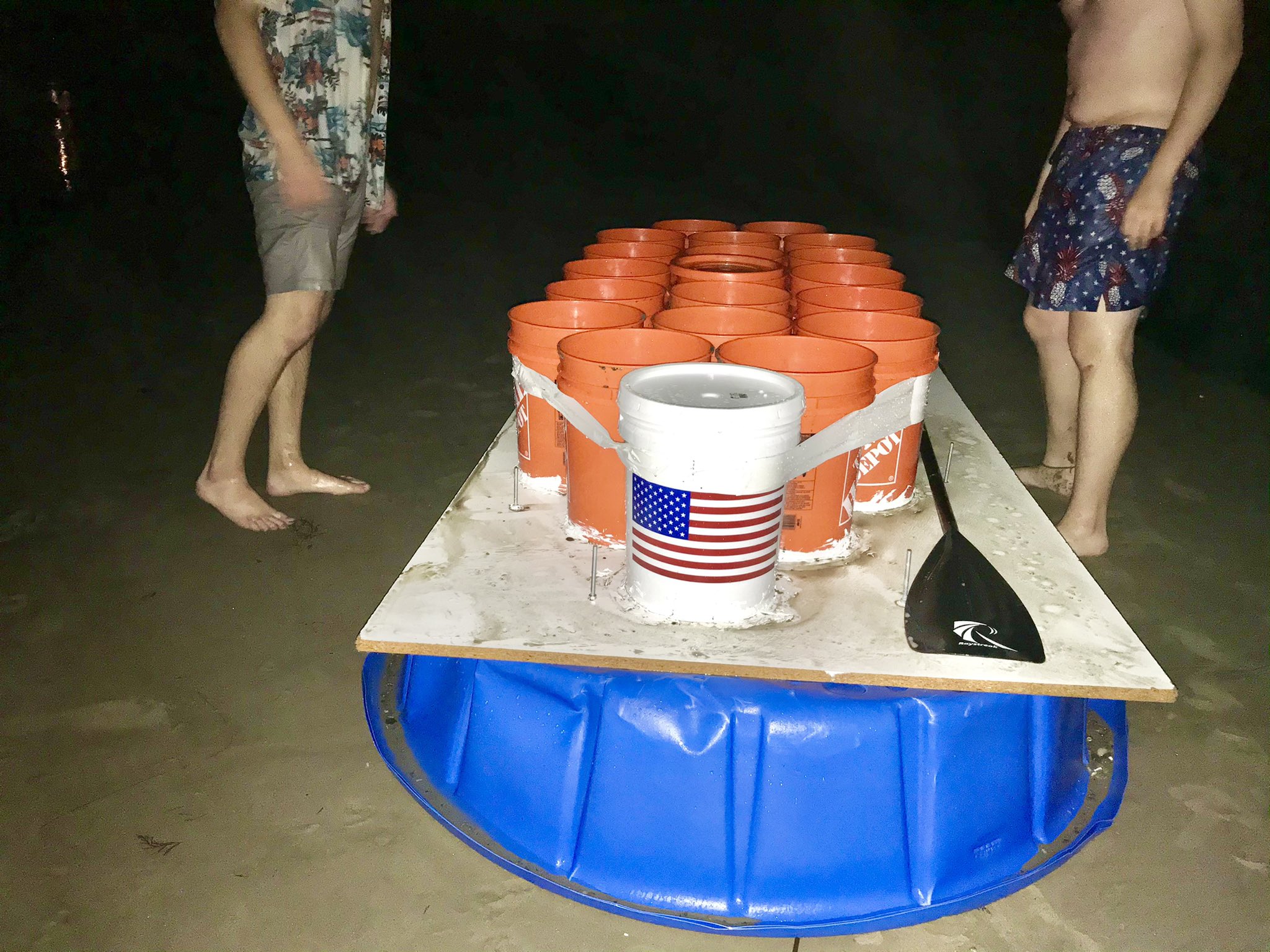 Photo: Mike Eliason / SBCFD