Forward Progress Stopped in Harris Grade Brush Fire
Update by the edhat staff
The Santa Barbara County Fire Department is reporting a fully involved vehicle fire is what spread to nearby vegetation causing the half-acre brush fire off Harris Grade Road. No injuries are reported.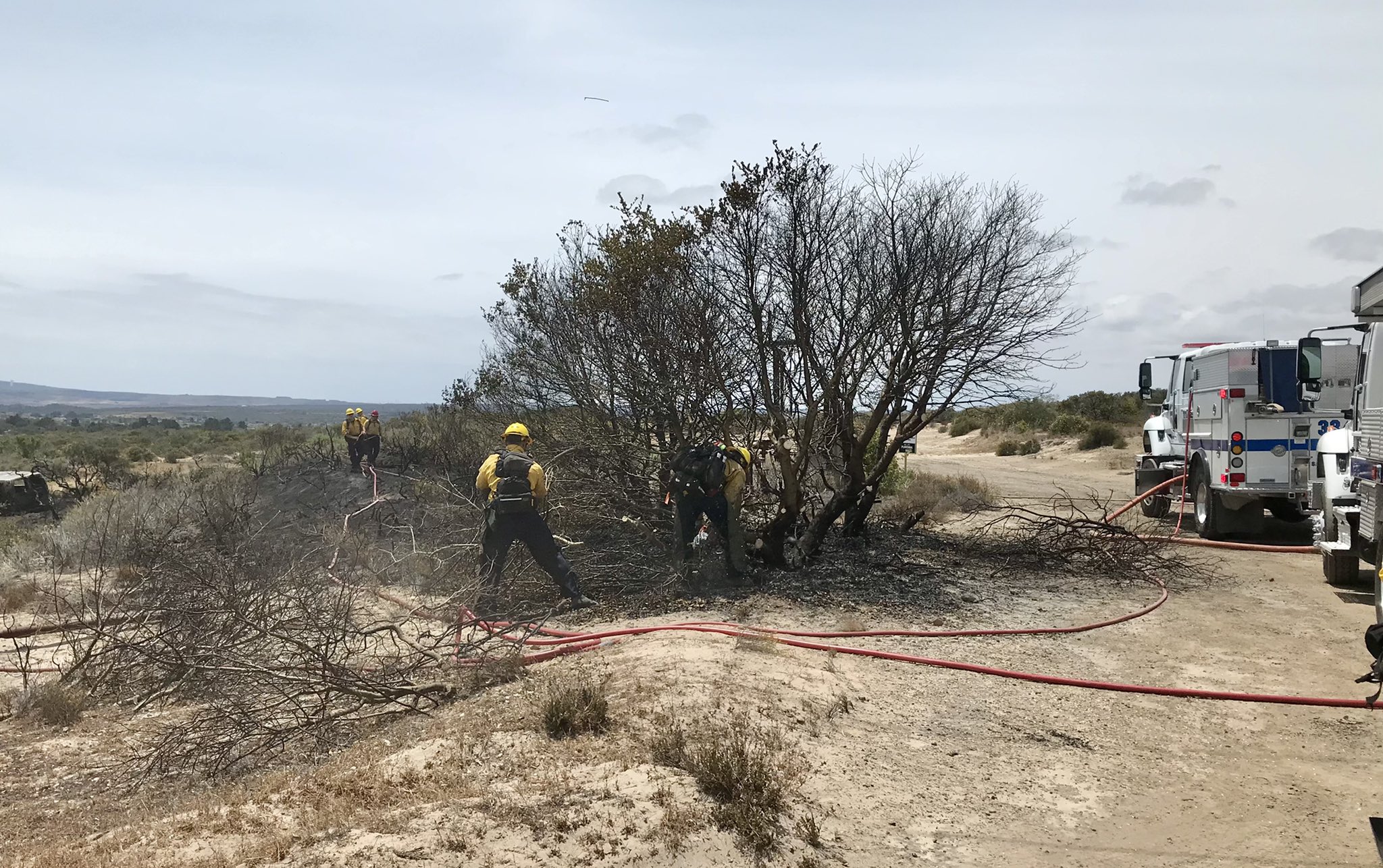 (Photo: SBCFD)
---
By edhat staff
Santa Barbara County Firefighters have stopped the forward progress of a brush fire off Harris Grade Road.
Around 12:34 p.m., crews responded to the 3600 block of Harris Grade Road near Lompoc and discovered a 1/2 acre fire.
The forward progress was stopped and no structures were threatened. 
The cause has yet to be determined.