Driver "Lucky to Be Alive" in Nojoqui Summit Crash
By the edhat staff
A driver is reportedly "lucky to be alive" after a crash on Highway 101 at Nojoqui Summit on Sunday morning.
At 9:33 a.m., Santa Barbara County firefighters responded to the highway's southbound lanes, just south of the summit, and discovered a Toyota sedan had gone off the roadway and struck a tree at highway speed.
The collision nearly ripped the top of the sedan off. The single occupant, a male in his 20s, was quickly extricated by firefighters.
He sustained no injuries and is "lucky to be alive," said Captain Scott Safechuck.
The number two lane of Highway 101 is temporarily closed to remove the vehicle.
"Please drive safe!" said Captain Safechuck.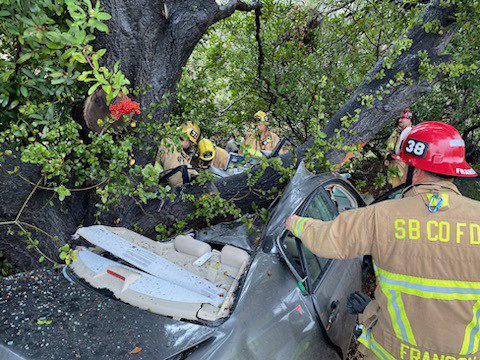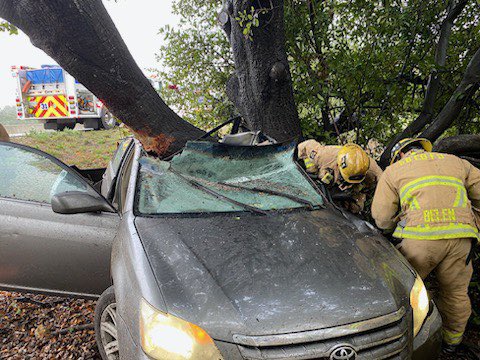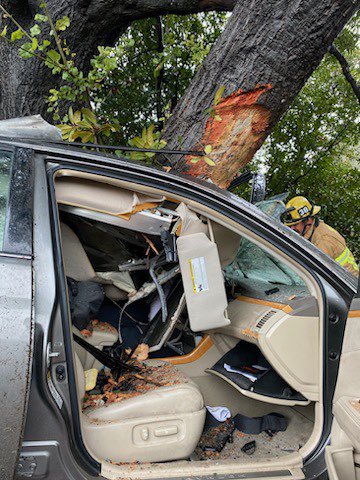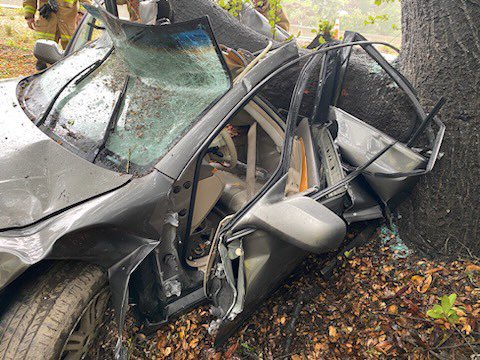 Photos: Santa Barbara County Fire Department (SBCFD)