Bingeworthy Television Shows for this Spring
By Lauren Bray, edhat staff
With the Santa Barbara International Film Festival wrapped up and the Oscars scheduled for Sunday, it's time to discuss bingeable television shows.
While some noted critics snub their nose at lowly television and only focus on the merits of esoteric independent films, I delight in its variety and more often than not, predictability. 
Being at home with two babies the past six months, the only "productive" thing I've been able to do is to stare at a television screen while half-asleep. So, with that glowing recommendation, here are my top picks of shows from the last 6'ish months in no specific order.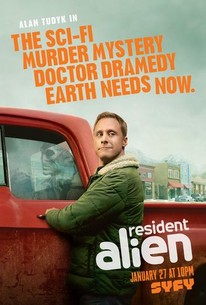 1. Resident Alien
I blew through the show's two seasons at a record pace. It's easy to watch and pretty darn witty. The comedy follows an alien who must assume a human identity to complete his mission and intergalactic hijinx ensues. The writing team is solid and the cast has great comedic timing so I found myself laughing more than expected.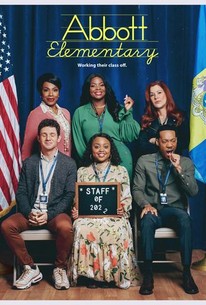 2. Abbott Elementary
A lovely social commentary on the public school system wrapped in comedy and empathy. The depiction of quirky teachers in a lower-income school doing their best while facing obstacles from inept leadership and an absent budget would be cringey to watch if it wasn't for the skilled writing and character performances.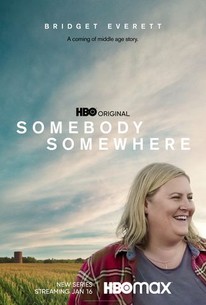 3. Somebody Somewhere
I absolutely loved this series. The friendship between lead Bridget Everett and co-star Jeff Hiller is worth watching alone as Everett moves back to her small Midwestern town and is forced to face issues she's ignored. The series also does a great job tackling bigger themes of loneliness, addiction, and grief without being overbearing.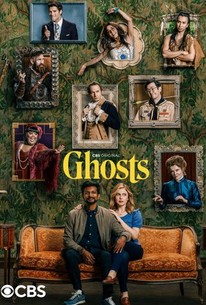 4. Ghosts
Very easy and delightful watch. A city couple move to the country after inheriting an estate from a long-lost relative and must deal with an array of hilarious ghosts that have been trapped there for generations. It can be a bit predictable at times but is still enjoyable to watch historical jokes dispersed between 30-minute problem-solving.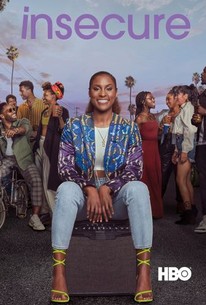 5. Insecure
Writer, creator, and star Issa Rae hits it out of the park again with the final season of her acclaimed series about a group of 20-30-something friends living and loving in Los Angeles. It amplifies the experience of young Black women in America interlaced with drama, comedy, and the best soundtrack of any series I've watched.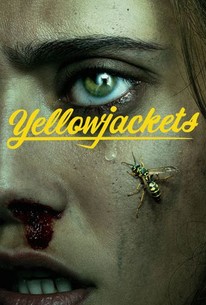 6. Yellow Jackets
Mystery, thriller, drama, and dark comedy are all evident in this Showtime series that travels between 1995 when a plane carrying a high school girl's soccer team crashes in the wilderness and present-day with the survivors. Christina Ricci's portrayal as a lonely and nerdy sociopath is worth watching alone, but the entire show is a wild ride.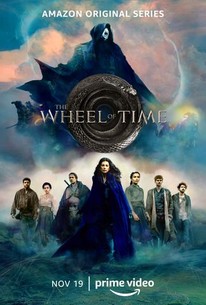 7. The Wheel of Time
It's the perfect fantasy escape we all need right now. Based on a novel, the world-building and character history remind me of Game of Thrones in a more mythical and fantastical way. It's not without its issues, some mediocre acting and confusing plot holes, but if you're looking for an interesting world to fall into, give it a whirl.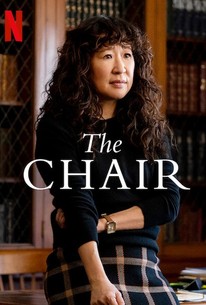 8. The Chair
Sandra Oh can do no wrong in my book, and I'll happily watch whatever she's in. The show follows Oh as a professor in a prestigious university and makes a lot of observations on academia, race, and sexism wrapped up in Oh's absurdist comedic performance. Although it missed some marks to delve deeper, it's still witty and enjoyable.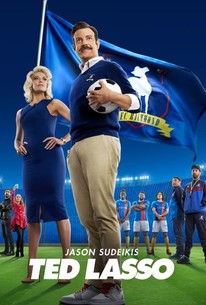 9. Ted Lasso
I didn't find season two to be as amazing as season one but it was still an enjoyable watch. Jason Sudeikis' performance has more depth and the rest of the cast is given more screen time giving the show a fuller experience, but the writing didn't have quite the punch as it did in Season 1. 
10. The Grifter Series
These next eight shows I labeled the grifter series as they all focus on real-life people (whether in a documentary or scripted format) who lied, cheated, stole, scammed, and exploited vulnerable people. This seems to be a hot topic for producers and viewers lately as there are so many out there, and I think I've watched them all. Have a gander if you feel like being enraged by criminal behavior and sometimes naivety. 

 Dr. Death: A truly horrifying scripted series about a real doctor who scammed hospitals and killed patients.

The Shrink Next Door: Another doctor, this time a celebrity-obsessed psychiatrist, preyed on a wealthy patient for over thirty years and was able to take over his patient's business and home, as well receive large sums of money from his trust fund. 

 The Way Down: A church leader focused on losing weight and teasing her hair to the high heavens turns to cult-like techniques to drain her parishioners of cash. 

 LuLaRich: A multi-level marketing company (aka a pyramid scheme scam) aimed at selling ugly leggings grows into a cult-like corporation with questionable practices.

 Love Fraud: Online daters be wary, this tells the tale of one of the many people out there scamming lonely women looking for love out of their retirement, homes, cars, and any other cash on hand. 
 Tinder Swindler: This guy does the same thing as the above criminal but he's younger, wears better clothes, and rakes in a lot more cash.

 Inventing Anna: Probably the most interesting of grifters, this self-described foreign heiress bilked investors and New York's elite through a series of confident lies that only the wealthy would believe.

 Bad Vegan: An interesting tale about a successful restauranteur who throws her money away on an all-encompassing below-average sales guy who gaslights her into draining her business accounts... or does he? 
FILMS
For the film-only crowd here are a few I enjoyed. I haven't gotten around to viewing all the Oscar-nominated movies yet so please share your thoughts in the comments:
Dune: great world-building and setting, the plot can be a bit hard to follow if you're not familiar with the book.

Don't Look Up: hilarious satire that's frighteningly on target about the state of our world.

Together, Together: heartwarming rom-com about a topic not often shown.

The World to Come: a gripping period film about forbidden love and female desire.

The Adam Project: Entertaining futuristic action flick with witty Ryan Reynolds quips, although keen viewers might be left with unanswered questions at the end.

I Want You Back: Fun rom-com with a predictable plot but actors Jenny Slate and Charlie Day making it better than most.

Lucy & Desi: This documentary about the iconic comedy duo tugs at all the heartstrings. The love, pain, and success these two people endured were all-encompassing.

Being the Ricardo's: Aaron Sorkin's scripted biopic on the same iconic duo above has received mixed reviews but shows an interesting behind-the-scenes peek at these two people. The shifting time periods were confusing and the film rarely felt rooted in place but the nostalgia shined through. 
Share your thoughts and favorite tv and movies in the comments below!