Arlington Theatre Celebrates 90th Birthday
Source: Metropolitan Theatres
Metropolitan Theatres' historic Arlington Theatre is celebrating its 90th Anniversary. To commemorate the occasion, the theatre will reopen with a 3-day event on May 21, 22 and 23, 2021.
Three classic films, E.T., Ghostbusters, and Blade Runner the Final Cut, will be shown daily.  All tickets are $5 and are on-sale now at MetroTheatres.com and on the Metropolitan Theatres mobile app.  Guests will receive a free popcorn with ticket purchase.  Daily showtimes are 2:30pm, 5:15pm and 8pm.
Kicking off the day's events on Saturday, May 22 at 12:30pm will be a free live performance featuring organ music provided by the Santa Barbara Theatre Organ Society with special guest organist Adam Aceto.  Aceto will play on the Arlington's Great Theatre Pipe Organ, a 1928 Robert-Morton "Wonder Morton" of which only 5 were ever made.  No tickets are needed for the performance and admission will be on a first come first served basis. 
"We are grateful for the Santa Barbara County community and its incredible support of the theatre, the events and films we're been so fortunate to host. This is our opportunity to say 'thank you' for their loyalty over the past 90 years. This will be a special year at The Arlington Theatre as we look back and celebrate our history of providing entertainment to the greater Santa Barbara area," commented David Corwin, President of Metropolitan Theatres.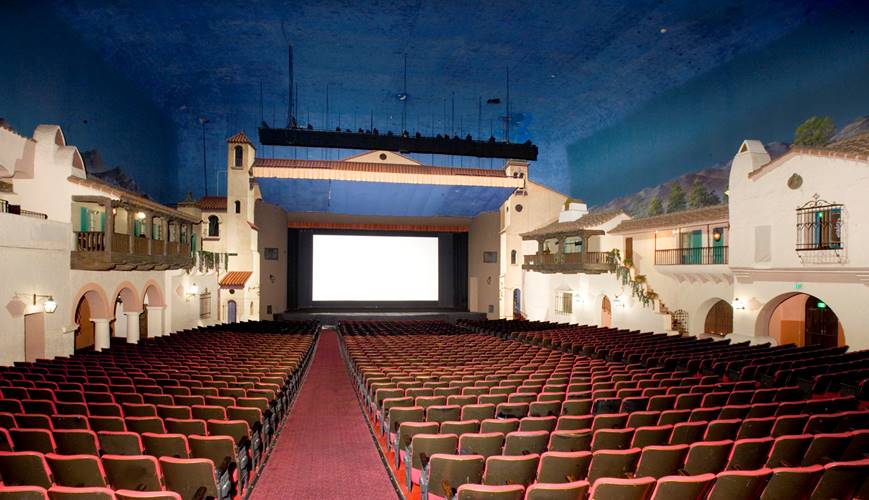 The schedule for the celebration is as follows:
Friday, May 21: 

E.T.: 2:30pm
Ghostbusters: 5:15pm
Blade Runner The Final Cut: 8pm

Saturday, May 22: 

Organ Music Performance: 12:30pm
E.T.: 2:30pm
Ghostbusters: 5:15pm
Blade Runner The Final Cut: 8pm

Sunday, May 23: 

Ghostbusters.: 2:30pm
E.T.: 5:15pm
Blade Runner The Final Cut: 8pm
Metropolitan Theatres Corporation's safety protocols are detailed on the Metropolitan Theatres website.
Planned Reopening's:
Fairview Theatre (255 N. Fairview Avenue, Goleta):  Reopening Friday, May 14
Arlington Theatre (1317 State Street, Santa Barbara): Reopening Friday, May 21
Currently Reopened:
Fiesta 5 Theatre:  916 State Street, Santa Barbara
Metro 4 Theatre:  618 State Street, Santa Barbara
Camino Real Cinemas: 7040 Marketplace Drive, Goleta