Missing Santa Barbara Woman Found Safe and Unharmed
Update by edhat staff
June 10, 2020
The Santa Barbara Police Department reports that Ashley Zachman, missing since May 29, was been located today. She is safe and unharmed. 
Her extended family wishes to thank law enforcement for their exhaustive search as well as all within the Santa Barbara and Ventura community that took part in that effort.
The family is requesting privacy at this time.
---
Update by edhat staff
June 8, 2020
The Santa Barbara Police Department has released new details regarding the missing woman who was last seen over a week ago. 
Ashley Zachman, a 36-year-old nurse, was last seen leaving Santa Barbara Cottage Hospital on Friday, May 29 at 5:00 p.m.
On June 8, 2020, The Santa Barbara Police Department announced they obtained surveillance video depicting a woman believed to be Zachman. The video showed a woman in Ventura on Monday, June 1. She appeared to be alone. A family member confirmed the woman in the video was Zachman.
The Santa Barbara Police Department is collaborating with the Ventura Police Department and Ventura County Sheriff's Office. She is believed to have made it home between 5:00 - 5:30 p.m. where her cell phone was found. Her car, a white 2008 Mazda 3 with license plate 6DRL358, is also missing.
Friends and family have not seen or heard from Zachman since she left her shift at the hospital. They say this is uncharacteristic and she has never disappeared before. 
The search has expanded into other states. Zachman has previously worked at Huntington Hospital in Pasadena and is originally from Minnesota. 
The Santa Barbara Police Department states there are no signs of foul play in relation to her disappearance. Detectives have searched electronic records, public video surveillance, investigated tips, checked trailheads, searched traffic cameras, interviewed friends and family, and more. 
If you have any information about Ashley Zachman's whereabouts please contact SBPD at 805-897-2300. If you see her, call 911.
---
Source: Santa Barbara Police Department
June 2, 2020
Description – Person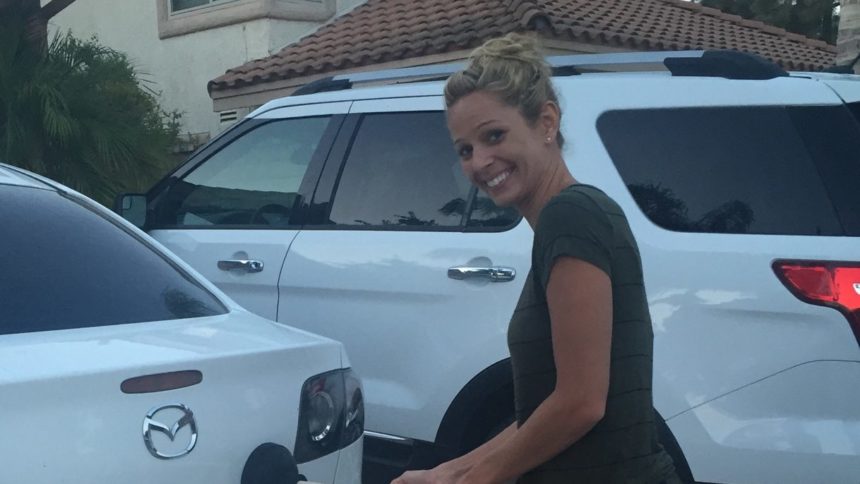 Ashley Lynn Zachman
Age 36                                      
HT: 5'5", WT: 115lbs, Eyes: Blue, Hair: Brown
Description Vehicle:
2008 White Mazda 3
These photos have been updated by SBPD and show Zachman's exact vehicle
Specific Information
Santa Barbara resident, Ashley Lynn Zachman was last seen working at Cottage Hospital (320 W. Pueblo St.) on Friday May 29, 2020, at 5 P.M. Zachman's family members and coworkers have not seen or heard from her since she left work on Friday.
Zachman's parents notified police that their daughter was missing after she did not show up for work this evening. The parents stated this is out-of-character for Zachman and she has never shown a pattern of running away or disappearing.
CALL POLICE IF FOUND