Hybrid Vehicle Catches Fire in Los Alamos
By the edhat staff
A hybrid vehicle caught fire in Los Alamos and destroyed another vehicle on Monday morning.
At 6:15 a.m., Santa Barbara County firefighters responded to the 9100 block of Highway 101, the parking lot of the Skyview Motel.
Crews arrived and found two vehicles fully involved in fire. They suspect the first vehicle, a Toyota Prius hybrid, sparked the fire in its battery cell and spread to an unknown type of vehicle parked next to it. 
The fire was extinguished at 6:51 a.m. Both vehicles were completely destroyed, but there was no fire extension to the hotel and no reported injuries.
The official cause is under investigation.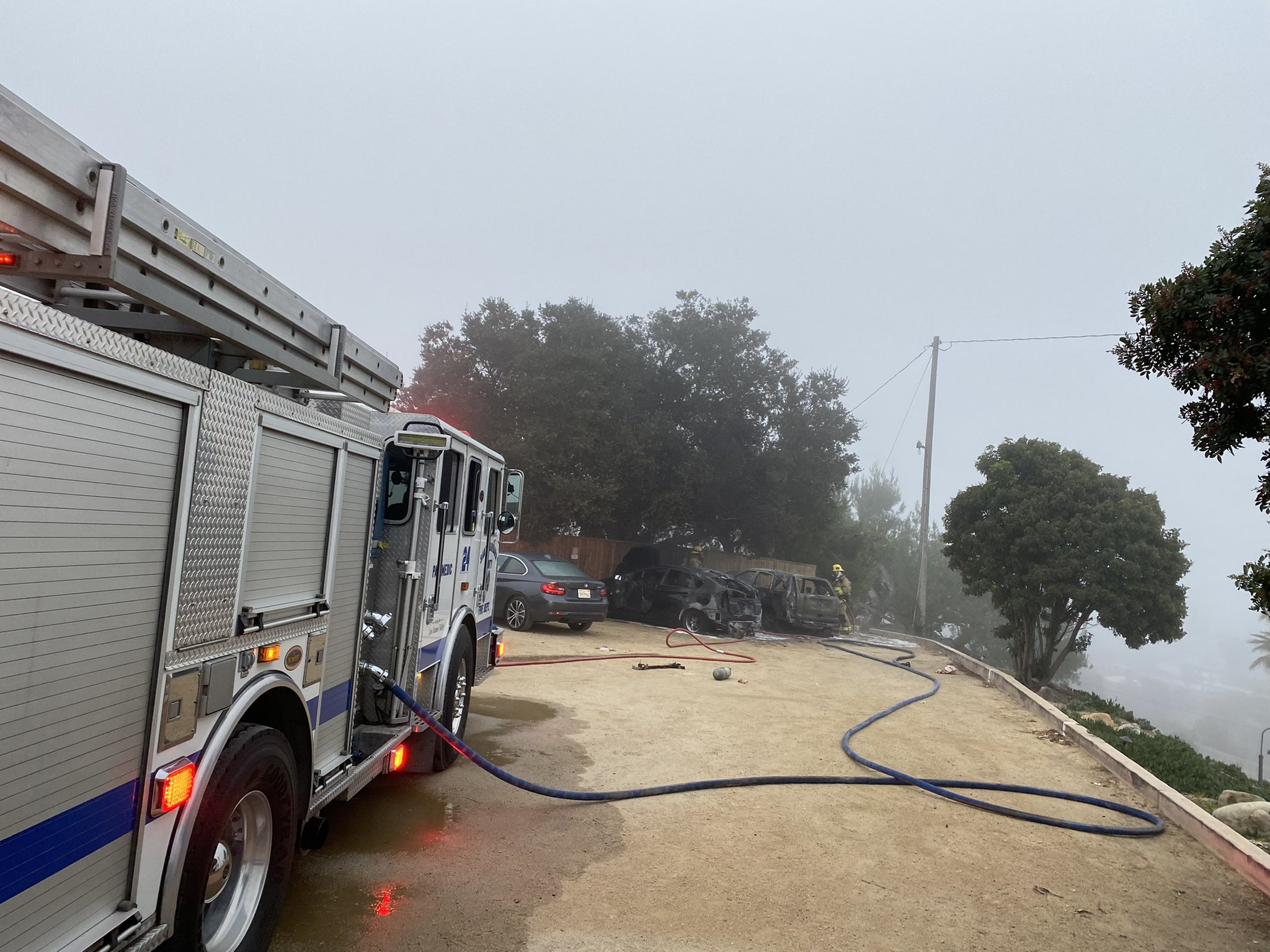 Photo: SBCFD
[Ed Note: An earlier version of this article incorrectly listed the day as Sunday evening. This has been corrected above.]