Only You Can Tell Your Story
Event Date:
Friday, September 25, 2020 - 18:00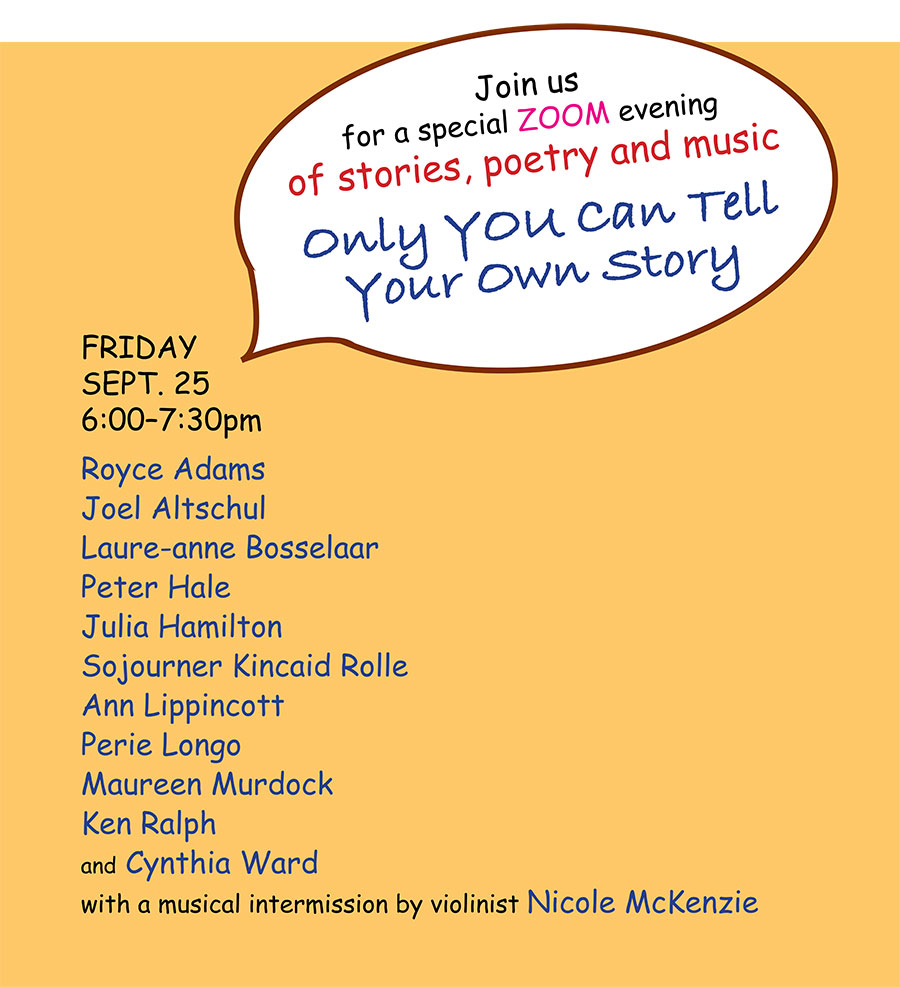 TICKETS: $25 for each invitation to participate
For tickets, please make your donation here: check "other," write in the donation amount, and write "storytelling" in the comments box. All proceeds go to the Santa Barbara Public Library.
PRIZE DRAWING: The name of each ticket holder will be submitted into a drawing to potentially win a prize from: Chocolates du Cali Bressan • See's Candy • Chaucer's Books • a copy of our Library Book • COSCTO – $50.00 shopping cards & more!!!
Download an event flyer to send to your friends.