Video Surveillance Helps Police Arrest Vandalism Suspect
Source: Santa Maria Police Department
Because of good video surveillance gathered from local businesses , a patrol officer was able to recognize a felony vandalism suspect weeks later.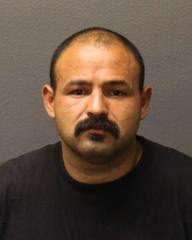 On 7/14/18 at about 0956 Hrs. a @SMPDHQ officer was on patrol in the area of Town Center West when he saw a subject on a bicycle that matched photos of a subject responsible for thousands of dollars in damage at three local businesses during the past few weeks.
The officer quickly determined during the investigation that Robert Valencia (9/7/82) was the suspect responsible for the damage and theft at the local businesses and took him into custody. Valencia was booked at the Santa Barbara County Jail for felony vandalism, possession of burglary tools, and possession of a controlled substance.
The businesses that were victimized over the past month had invested in a good surveillance system that captured the crimes as they occurred. When making the report the original officers were able to secure video surveillance of the illegal activity from the reporting parties. Officers then shared several still photos of the suspects in a Be On the Look Out with other officers that lead to the arrest today. We applaud the local businesses in this case for making the investment in a quality surveillance system that made it possible for us to locate and arrest the suspect and prevent other crimes from occurring in our community.