Vehicle Rolls and Crashes Near Gaviota Tunnel
Update by the edhat staff
The Santa Barbara County Fire Department provided an update on this incident stated the vehicle is a Toyota Tacoma and was driven by a solo male occupant.
It wook approximately 15 minutes to extract the victim and a rope system was used to bring hip to the roadside.
The driver sustained major injuries and was transported to Santa Barbara Cottage Hospital by a Calstar helicopter.
The highway was shut down for a short period of time during the medical response.
The exact cause of the collision is under investigation.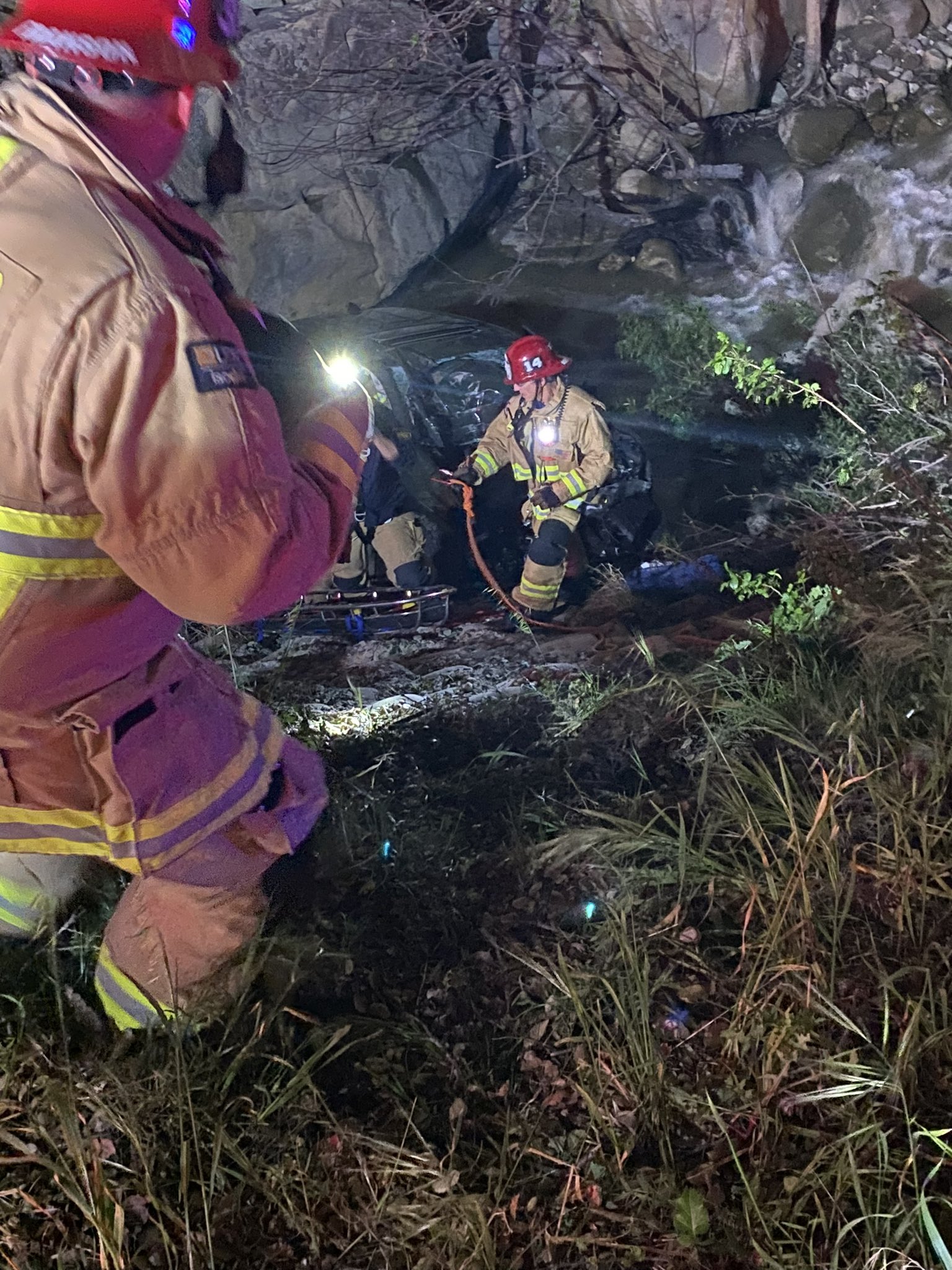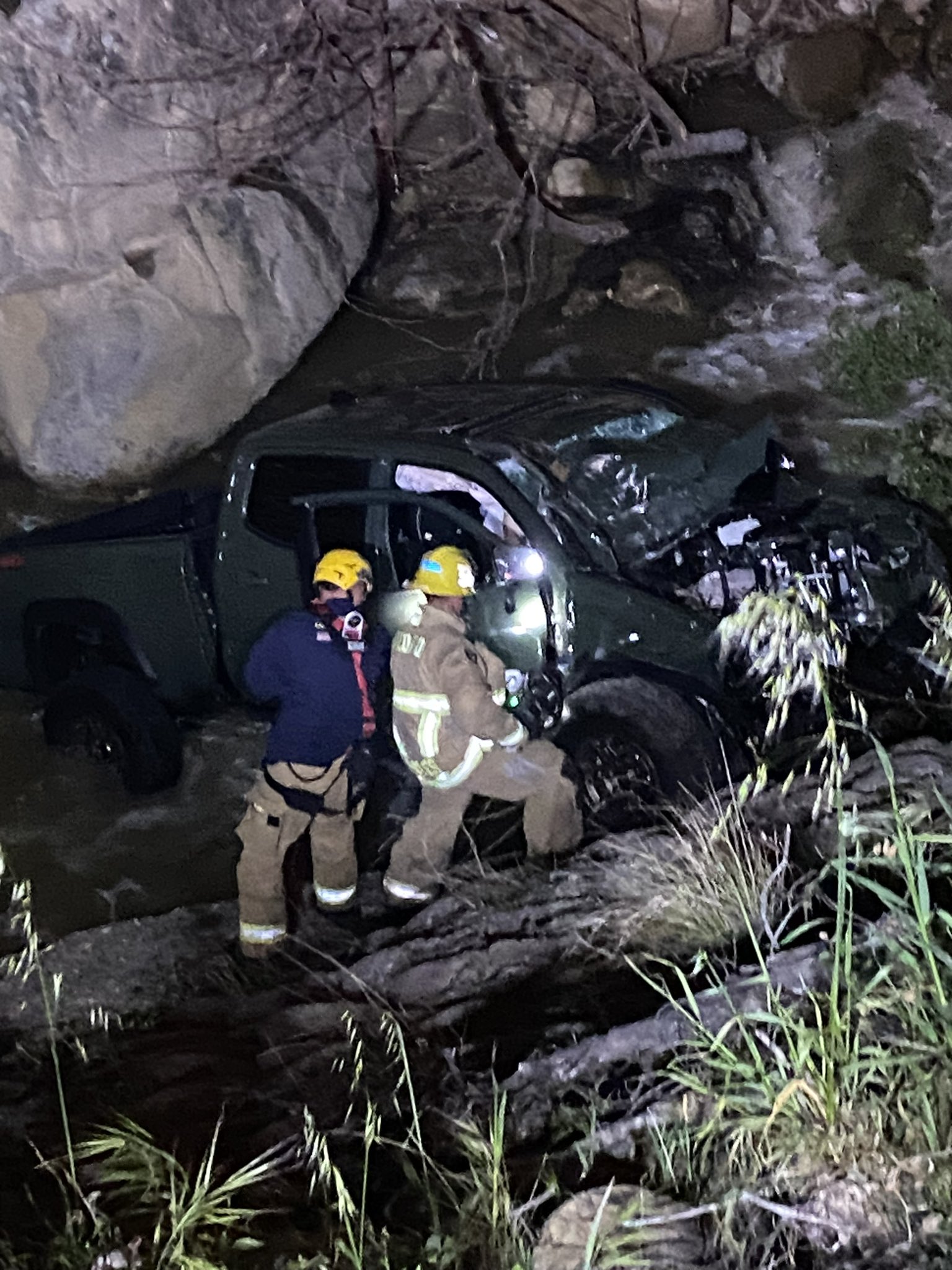 Photos: SBCFD
---
By the edhat staff
8:50 p.m., March 27, 2023
A vehicle rolled over and crashed into the center divider of Highway 101 near the Gaviota Tunnel on Monday evening.
Around 8:30 p.m., California Highway Patrol (CHP) dispatch received a report of a vehicle rollover in the northbound lanes, just north of the tunnel.
The driver reportedly called dispatch stating he didn't know what he hit, possibly a tree, and his vehicle is destroyed and unable to be seen from the roadway.
Emergency personnel searched the area and were able to find the victim and vehicle approximately 70 feet down a creekbed in the center divider of Highway 101.
A traffic break was initiated and lanes were blocked for emergency vehicles to access the scene. 
This is a developing story.