Vehicle Rollover Sparks Fire on Highway 101
Photos: SBCFD
Update by edhat staff
Santa Barbra County firefighters responded to a brush fire following a vehicle rollover on Highway 101 near Arroyo Hondo.
At 6:07 p.m., crews responded to the area a discovered a Jeep on its side in the northbound lanes that quickly caught fire that spread to nearby brush. Firefighters quickly knocked down the small fire.
The driver was able to self extricate from the vehicle and their minor injuries were treated at the scene.
California Highway Patrol is investigating this incident.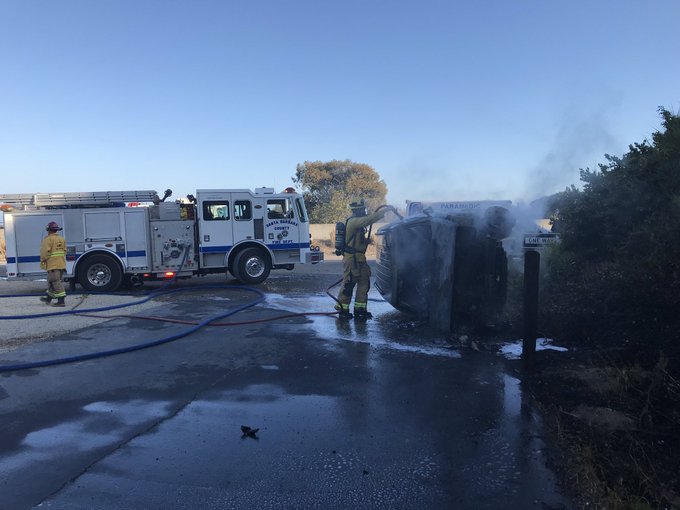 ---
Reported by Roger the Scanner Guy
6:15 p.m., July 4, 2020
Vehicle rollover on Highway 101 northbound near Arroyo Hondo. A vehicle fire is now spreading to the brush. SB County Fire Department is responding.