Vehicle Fire on Highway 154 Friday Afternoon
By the edhat staff
A vehicle fire on Highway 154 slowed down traffic on Friday afternoon.
At 4:07 p.m., Santa Barbara County firefighters responded to the area just west of E. Camino Cielo.
The number two westbound lane was closed temporarily as crews extinguished the fire engulfing an SUV.
Two occupants and a dog were able to exit the vehicle without injury prior to firefighters arrival.
Two county enginges and a Los Padres Fire Patrol were on the scene and able to prevent the fire from spreading to nearby vegetation.
Traffic was slowed in the area for several hours after the inicident due to cleanup.
The cause of the fire is under investigation.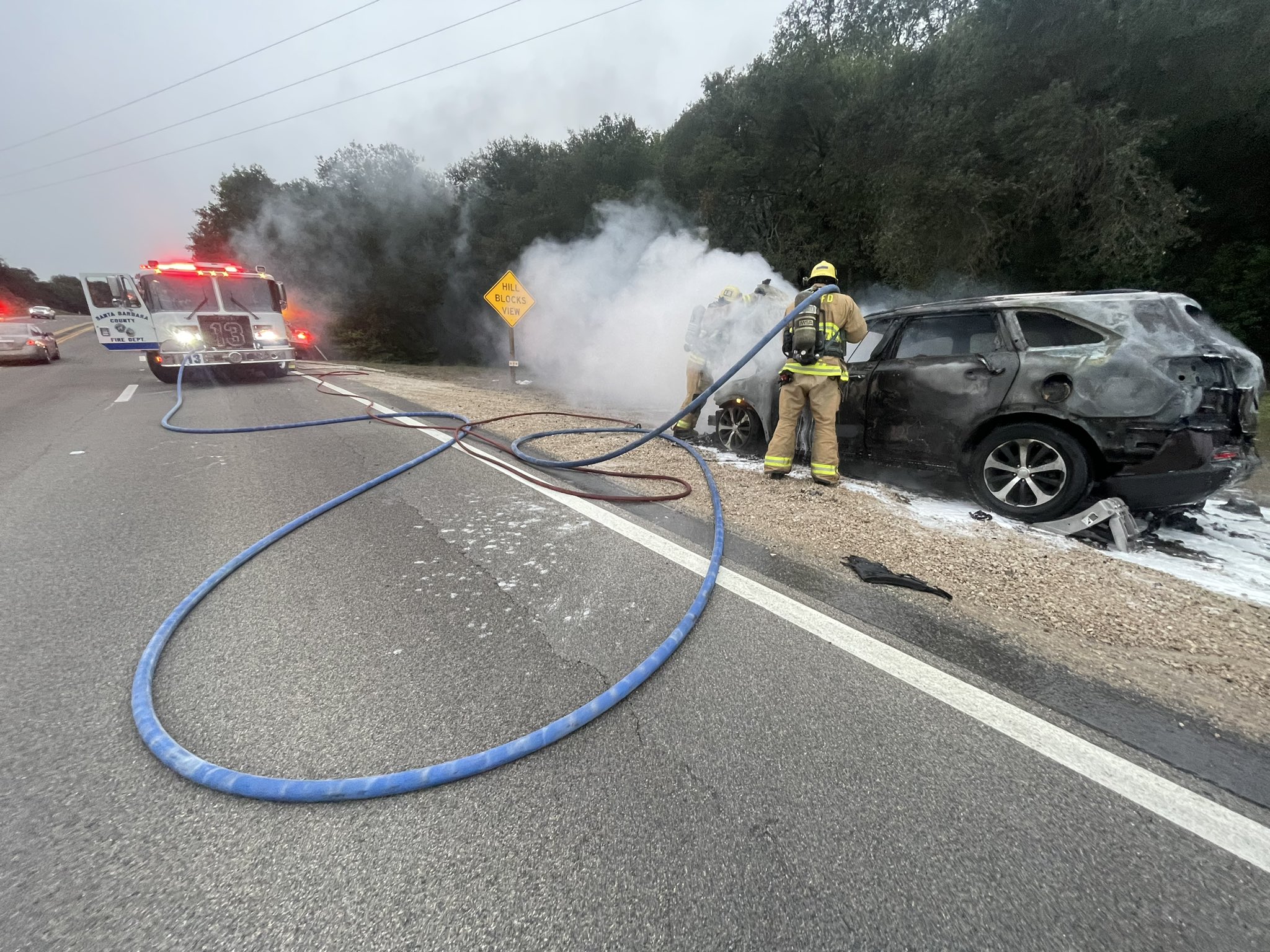 Photo: SBCFD