Vehicle Crashes in Power Pole Near Orcutt
By edhat staff
Two people were injured when a vehicle crashed into a power pole at a high rate of speed near Orcutt on Monday morning.
Santa Barbara County firefighters and a ground ambulance responded to Highway 1 at Solomon Road and found an overturned vehicle with significant damage, live powerlines on the ground due to a damaged power pole, and 10-15 gallons of gasoline in the area from the vehicle.
Crews were able to safely extricate the patients who were transferred to a nearby hospital with minor to moderate injuries.
The cause of the collision is under investigation.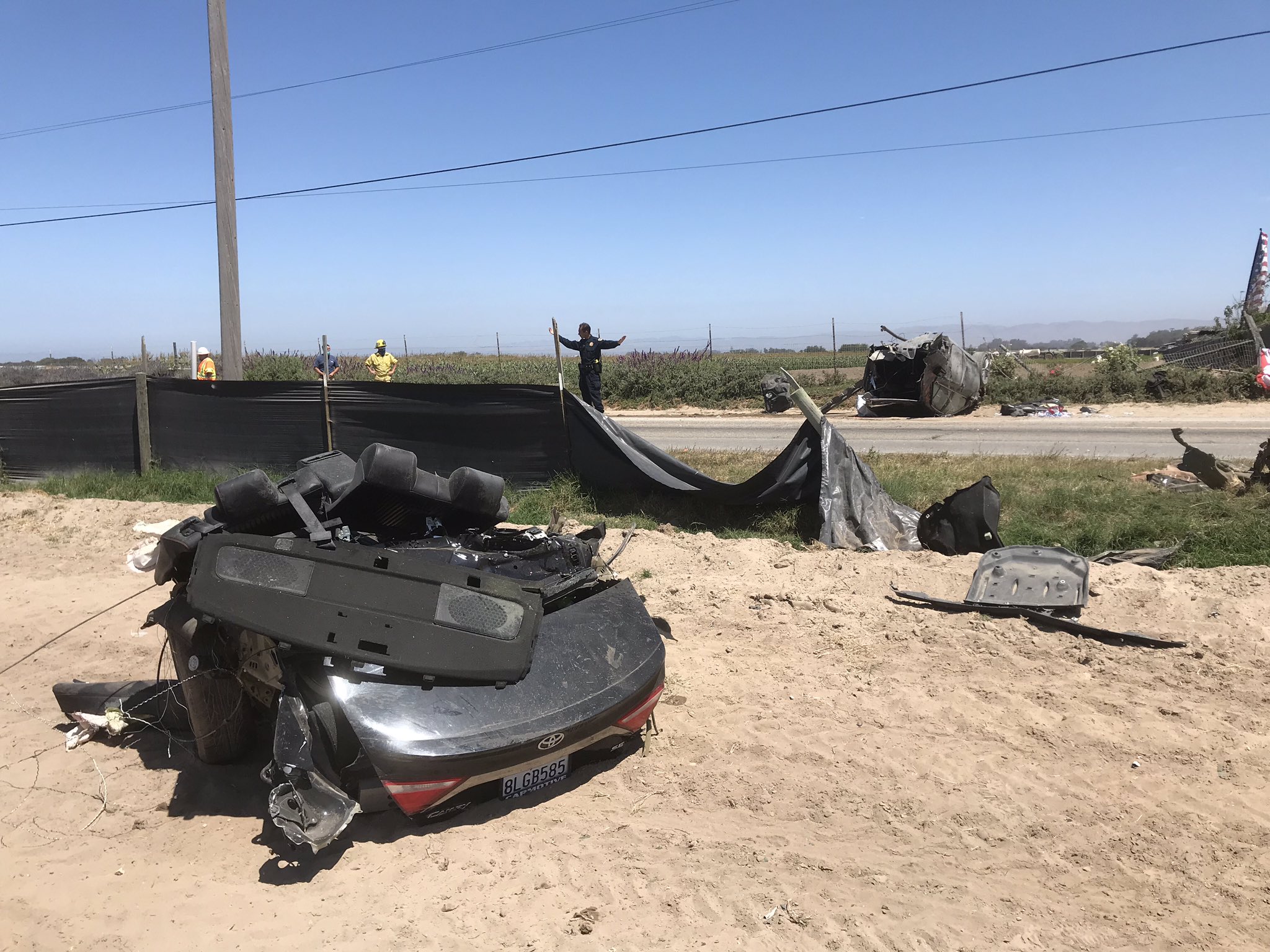 Photo: SBCFD