Vehicle Crashed 100 Feet Over Highway 154 Roadway
Photos: SBCFD
Update by edhat staff
A truck crashed over the side of Highway 154 near Hidden Valley Road Wednesday afternoon.
Around 2:30 p.m., California Highway Patrol received a report of a vehicle that went off a cliff. Santa Barbara County firefighters arrived on scene and were eventually able to locate the vehicle in heavy fog to be approximately 100 feet over the side of the roadway.
The vehicle landed between Highway 154 and a lower access road where crews were able to quickly assist. There were two occupants in the truck who were able to self extricate. Both suffered minor injuries, one was transported to Santa Barbara Cottage Hospital.
CHP is investigating the cause of the incident. Traffic is being held westbound on Highway 154 before the tanker accident.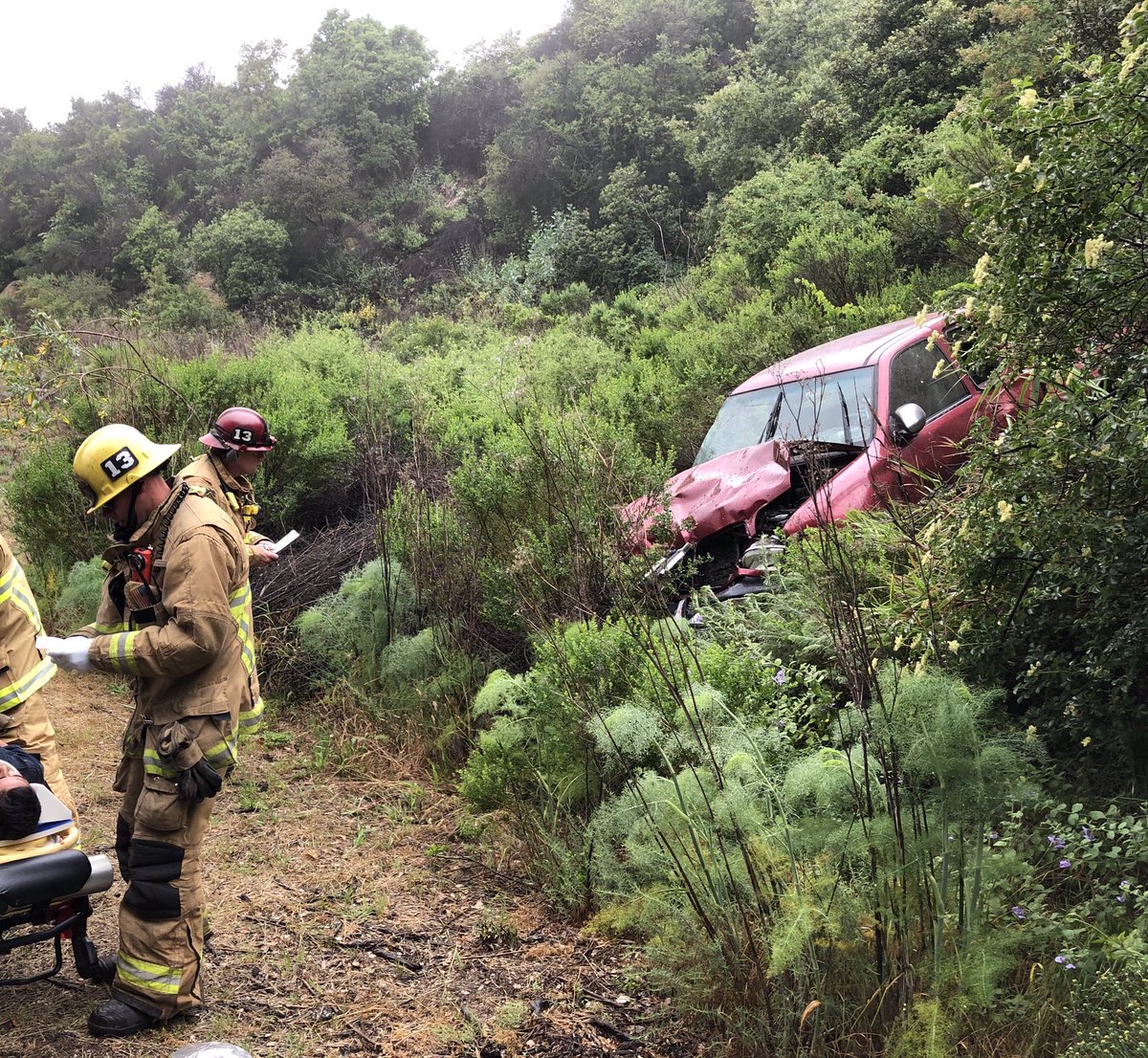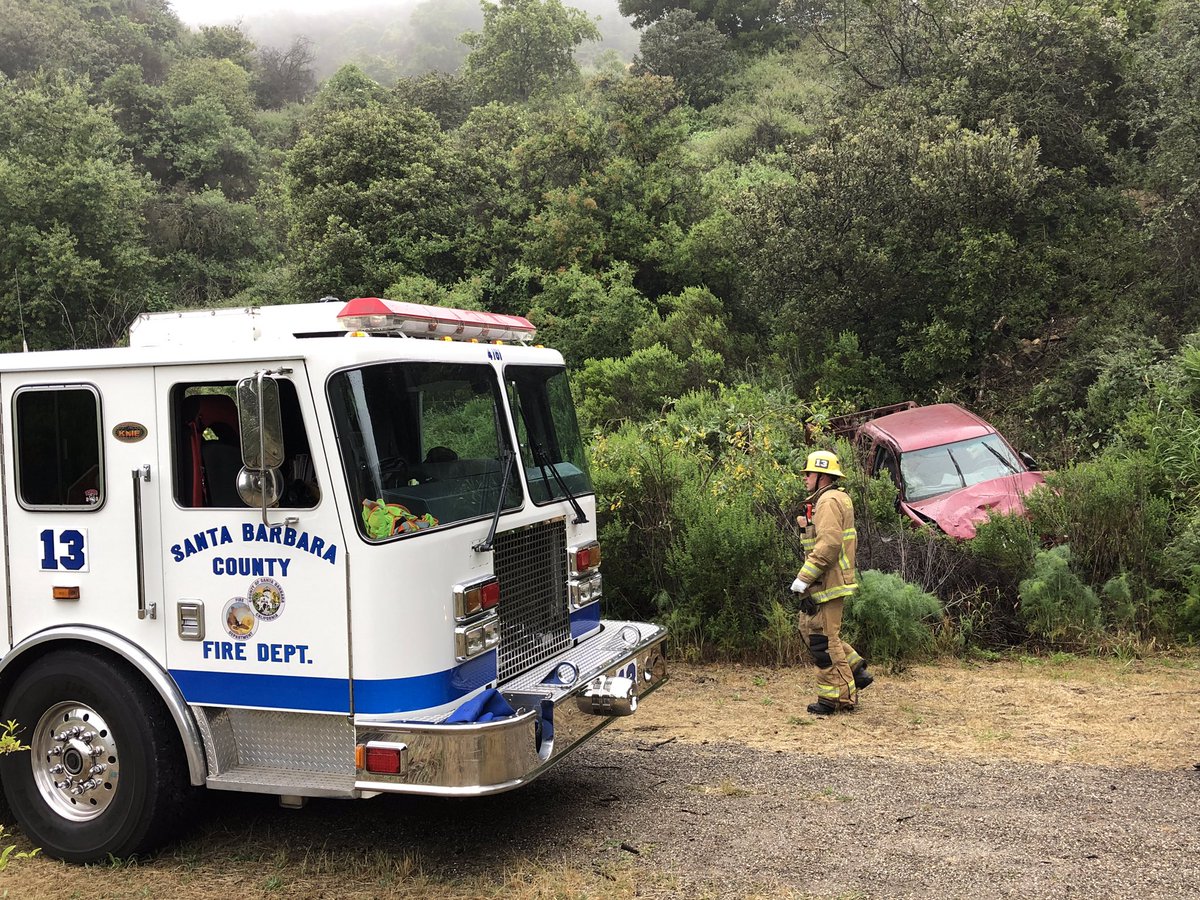 ---
Reported by Roger the Scanner Guy
Vehicle over Highway 154 roadway near Hidden Valley Road.