Vehicle and Brush Fire Off Highway 1
By the edhat staff
A vehicle collision sparked a brush fire off Highway 1 near Lompoc Thursday.
At 12:07 p.m., Santa Barbara County firefighters responded to the 700 block of Highway 1 near Constellation Road.
Captain Scott Safechuck reports a sedan crashed about fifty feet over the side of the roadway. The female driver was pulled from the vehicle by two uniformed military personnel.
Crews arrived and used a rope system to bring the driver to the roadway. She was transported by a ground ambulance to Marian Regional Medical Center for evaluation.
The vehicle collision also caused a fire that spread to nearby brush. Crews were able to quickly contain it and stop its forward progress.
The number two lane of Highway 1 northbound is currently closed north of Constellation Road for vehicle removal.
The cause of the incident is under investigation.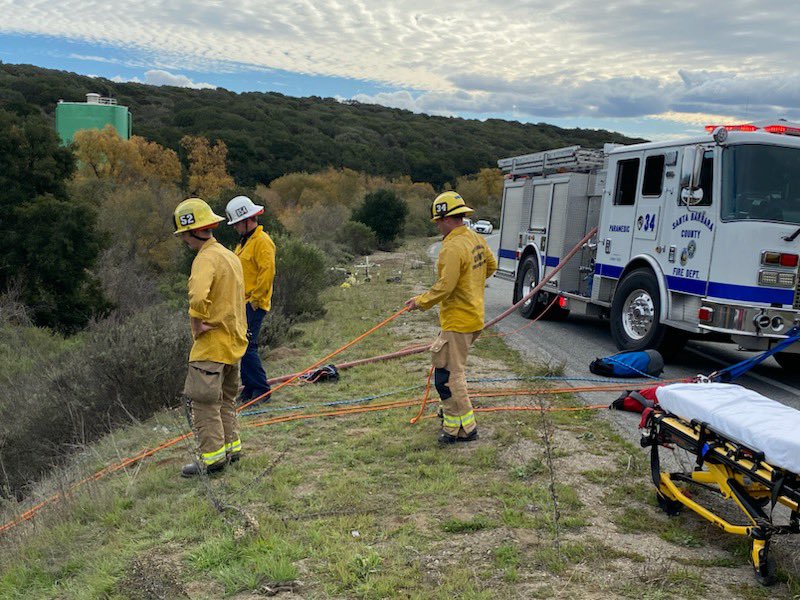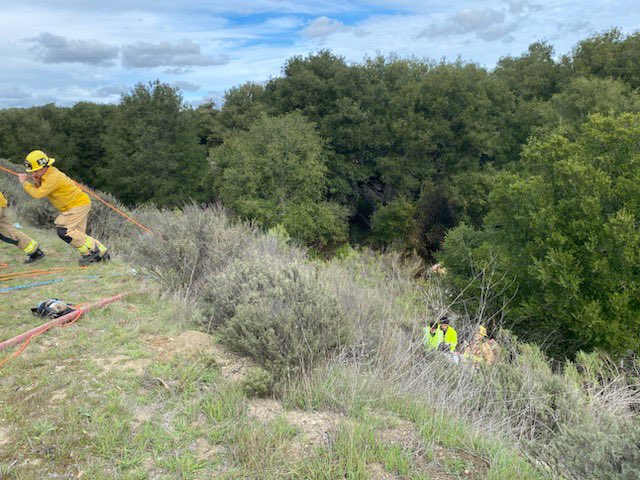 Photos: SBCFD