Vandenberg Named as Potential Home to STARCOM Permanent Base
By edhat staff
The Department of the Air Force selected six candidate locations for U.S. Space Force's Space Training and Readiness Command Headquarters (STARCOM), including Vandenberg Space Force Base.
STARCOM, one of three U.S. Space Force field commands, is responsible for the deliberate development, education, and training of space professionals; development of space warfighting doctrine, tactics, techniques, and procedures; and the operational test and evaluation of USSF systems.
Vandenberg joins the list along with the Los Angeles Air Force Base (which will be renamed a Space Force Base in the future), Buckley SFB in Colorado, Schriever SFB in Colorado, Peterson SFB in Colorado, and Patrick SFB in Florida.
The Department of the Air Force will begin site surveys in late April or early May 2022 to determine which location is best suited to host STARCOM HQ. The assessment will be based on factors related to mission, infrastructure capacity, community support, environmental considerations and cost, according to the Air Force.
In the meantime, STARCOM HQ is operating out of a transitional location in Colorado Springs, Colorado, until a permanent location is selected.
Santa Barbara County Rep. Salud Carbajal applauded the inclusion of Vandenberg in the list. He has urged the Department of the Air Force to consider the Lompoc Space Force Base due to its merit as an existing training and operations base, proximity to key research, and aerospace industries.
"As I've made repeatedly clear to the Pentagon, the Central Coast is already home to the premiere west coast launch site for military, civil, and commercial space operations, and currently is a cornerstone of our nation's space training and operations," said Rep. Carbajal. "In the search for a permanent location for Space Training and Readiness Command, Vandenberg has already demonstrated its ability to train space operators and serve a critical testing site. And in addition, its proximity to some of our country's finest research institutions and aerospace industry make it the best candidate for STARCOM. I've advocated for Vandenberg both because of the innovation it will foster in our own backyard, but also for the jobs and economic opportunities it will create for our communities. I am pleased to see it is under consideration for selection, and look forward to continuing to engage with the Department as they begin the next phase of their assessments."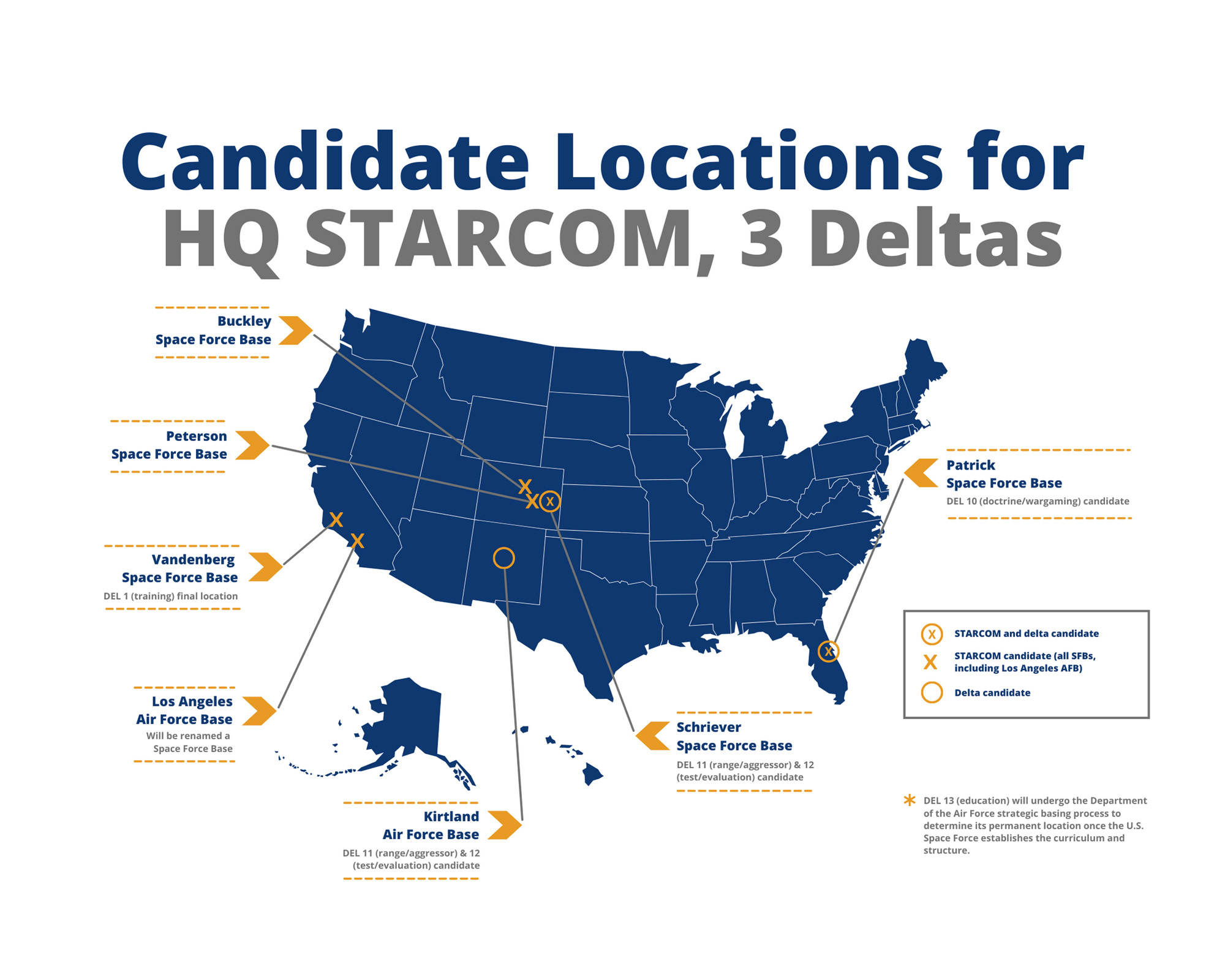 (U.S. Air Force graphic)