Vandenberg Air Force Base Brush Fire Grows to 110 Acres
Update by edhat staff
9:00 p.m., September 16, 2020
Firefighters have stopped the forward progress of a brush fire on Vandenberg Air Force Base (VAFB) that grew to 110 acres on Wednesday.
VAFB firefighters supported by Santa Barbara County firefighters responded around 12:40 p.m. off Highway 1 near San Antonio Road. Initial reports stated the fire was around one acre and produced a lot of smoke with visible flames.
Air support was called in to assist with the fire, now called the San Antonio Fire, as it continued to grow on the base. There were no structures threatened but some buildings were evacuated out of an abundance of caution.
Fire officials reported 10% containment of the fire and forward progress had been stopped around 5:00 p.m. Wednesday. It's currently estimated to have burned 110 acres.
More information will be added as soon as it's available.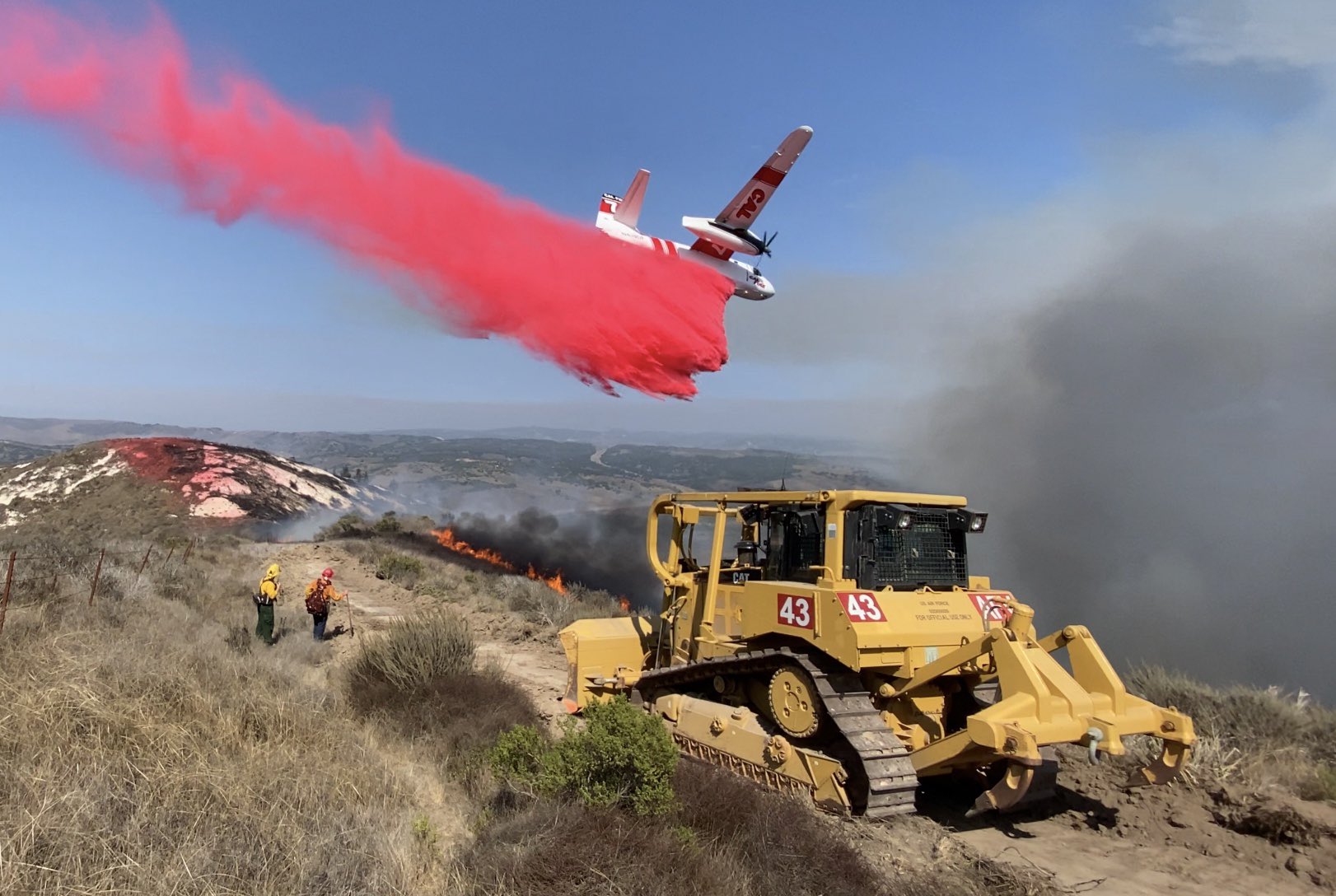 Photo: Mike Eliason / SBCFD
---
By an edhat reader
12:43 p.m., September 16, 2020
The scanner is reporting another brush fire off Highway 1 at the Vandenberg Air Force Base. The fire is near Highway 1 and Firefighter Road.
A garbage truck is pulled over on the right-hand side of the road with flames nearby. It's unclear if the truck is related to the fire.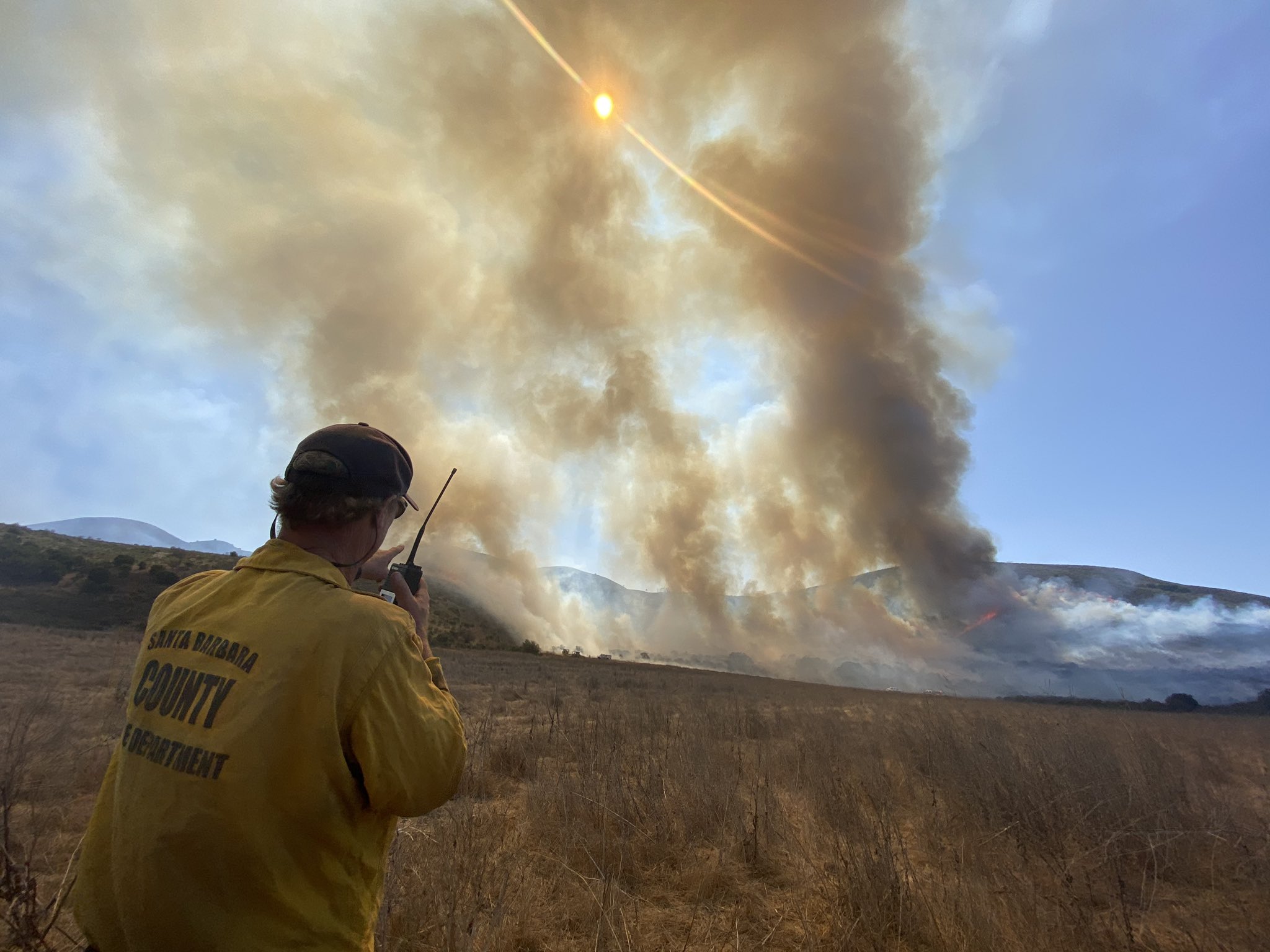 Photo: Mike Eliason / SBCFD