Two Injured in El Sueno Traffic Collision
By the edhat staff
Two people susained serious injuries when their vehicle collided off Highway 101 at the El Sueno exit early Sunday morning.
At 3:09 a.m., Santa Barbara County fire crews responded to the northbound lanes and found a vehicle had left the roadway and collided with a tree.
Moderate extrication was required to extract two people from the vehicle. The driver sustained critical injuries and the passenger had serious injuries. Both were transported to Santa Barbara Cottage Hopsital for treatment.
The number three lane of Highway 101 northbound in the area was closed for about an hour.
The cause of the collision is under investigation.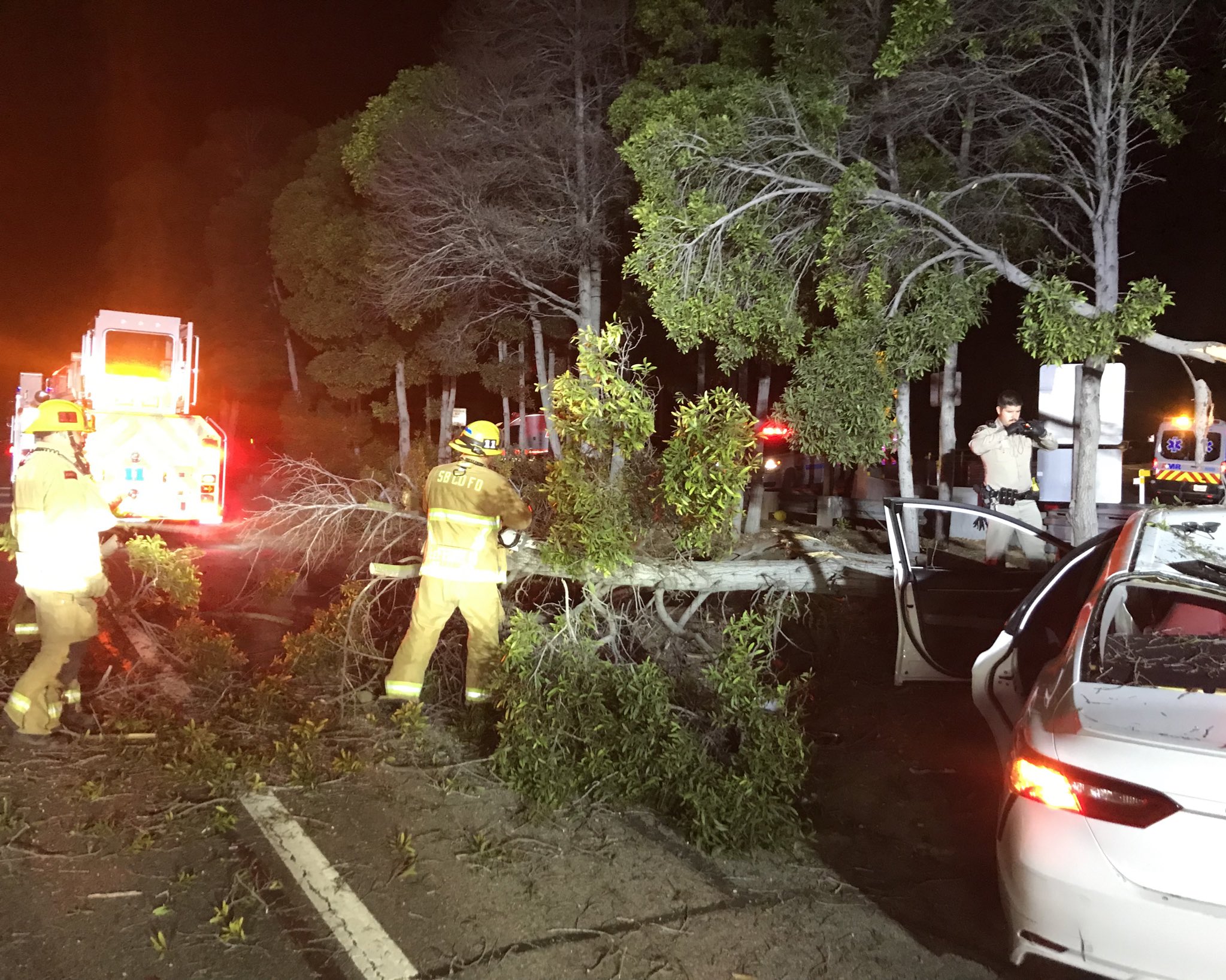 Photo: SBCFD