Truck Crashes into Goleta Albertsons Injuring Man and Killing Dog
By the edhat staff
A dog died and a man became seriously injured when their truck crashed into the pillar of the Albertsons grocery store in Goleta on Thanksgiving Day.
At 3:57 p.m. Thursday, Santa Barbara County Firefighters responded to the parking lot next to the Camino Real Marketplace on Santa Felicia Drive.
Crews discovered a Dodge pickup was traveling at a rate of high speed when it crashed into pillar in front of the Albertsons entrance. 
A man and a dog were inside the vehicle at the time of the collision. It took 15 minutes for crews to extricate the driver who sustained major injuries. He was transported to Santa Barbara Cottage Hospital by a ground ambulance.
The dog succumbed to its injuries, according to Captain Scott Safechuck.
There was no reported structural damage to the building.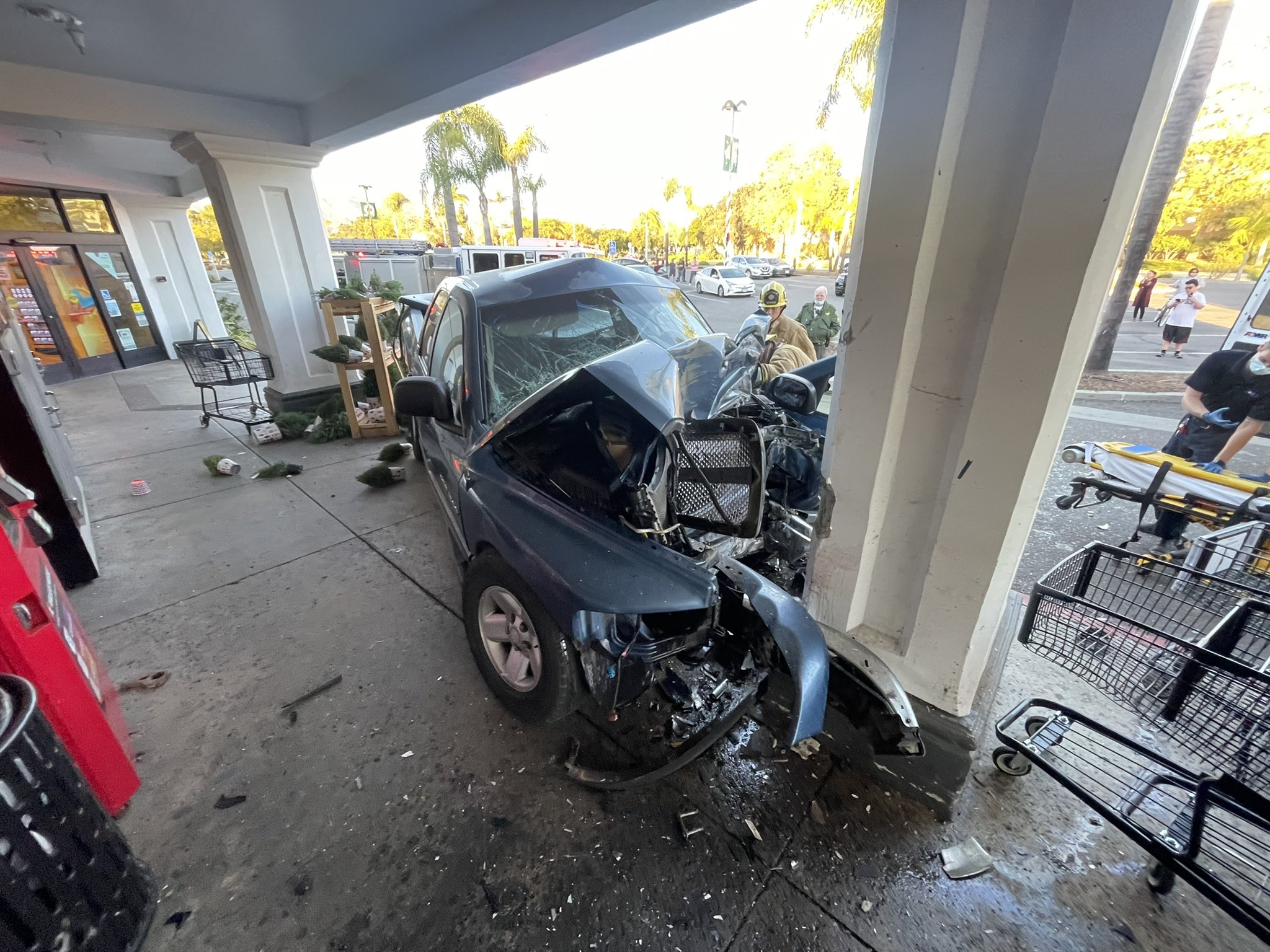 Photo: SBCFD