Transient Arrested for Setting Multiple Fires in Lompoc
By edhat staff
A transient has been arrested for multiple felonies after setting multiple fires in Lompoc this week.
Ismael Zaragoza Chavez, 39, was arrested on Sunday for arson after the Lompoc Fire Department responded to multiple fires in the northeast area of town.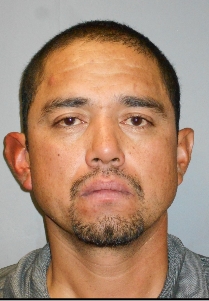 Ismael Zaragoza Chavez (Photo: Lompoc Police Department)
At 12:12 a.m., firefighters responded to a vehicle fire, a backyard shed fire, and several dumpsters on fire in the 300 block N. 2nd St, 900 block E. Oak Ave, and 1400 block E. Lemon/North Ave. Alley.
Lompoc Police Department Officers responded to the area to assist with the search of the suspect. Officers contacted Chavez in the area and located evidence that indicated he was responsible for igniting the fires.
Chavez was taken into custody and booked into the city's jail and faces four felony charges in connection with fires set on Sunday and another fire set on September 10.
Chavez pled not guilty and is being held at the Santa Barbara County Jail with a $50,000 bail.