Traffic Collision Near Santa Maria
Update by the edhat staff
The original article on the same incident is available to view here. It's duplicated below:
A semi-truck and U.S. mail vehicle collided in Santa Maria on Monday afternoon.
At 3:52 p.m., Santa Barbara County firefighters responded to the 3500 block of W. Main Street.
The mail driver of the U.S. mail vehicle suffered non-life threatening injuries, reported Mike Eliason of the County Fire Department.
The mail driver was transported to Marian Regional Medical Center for treatment. The driver of the semi-truck was uninjured. No further information was available.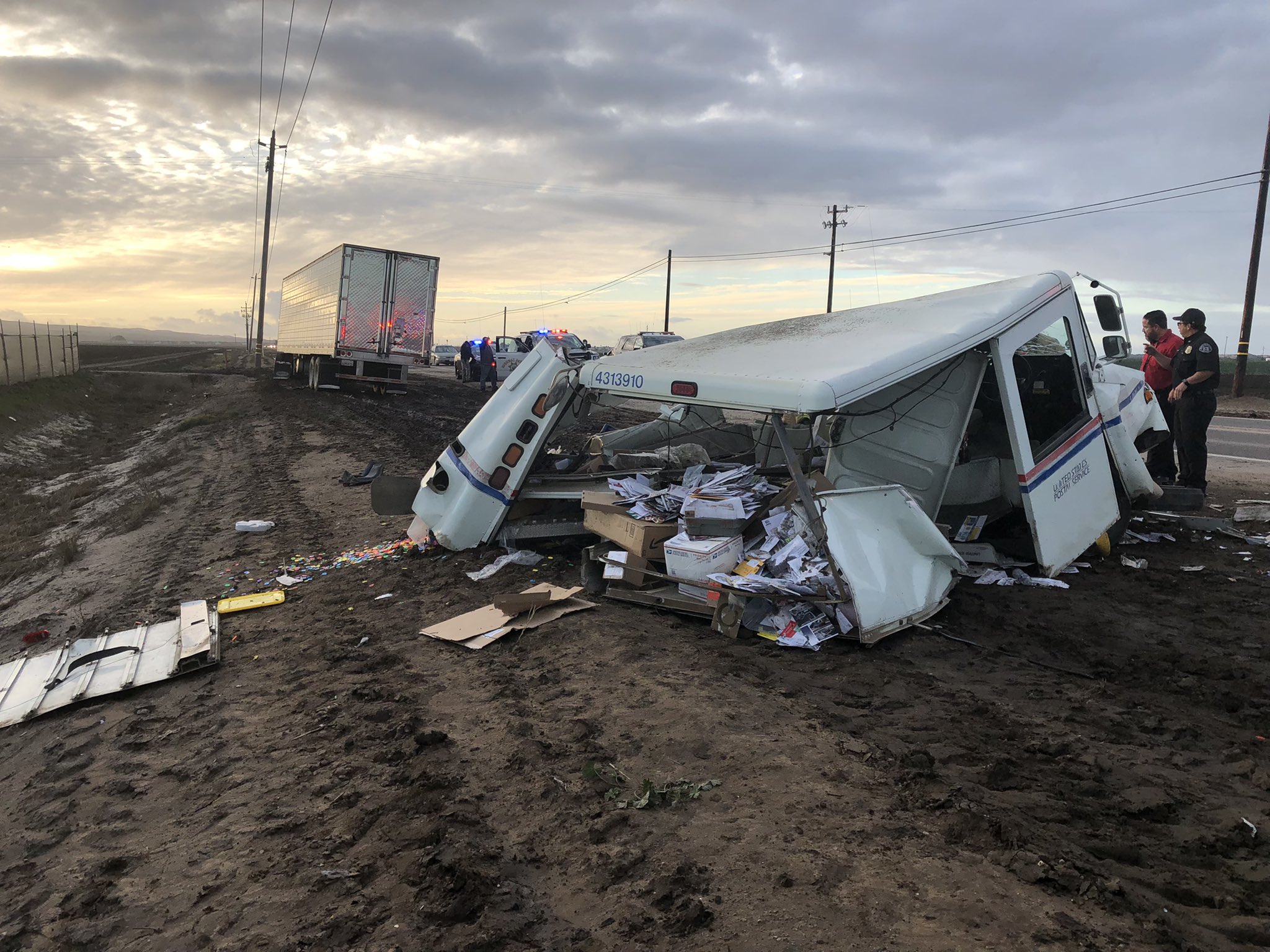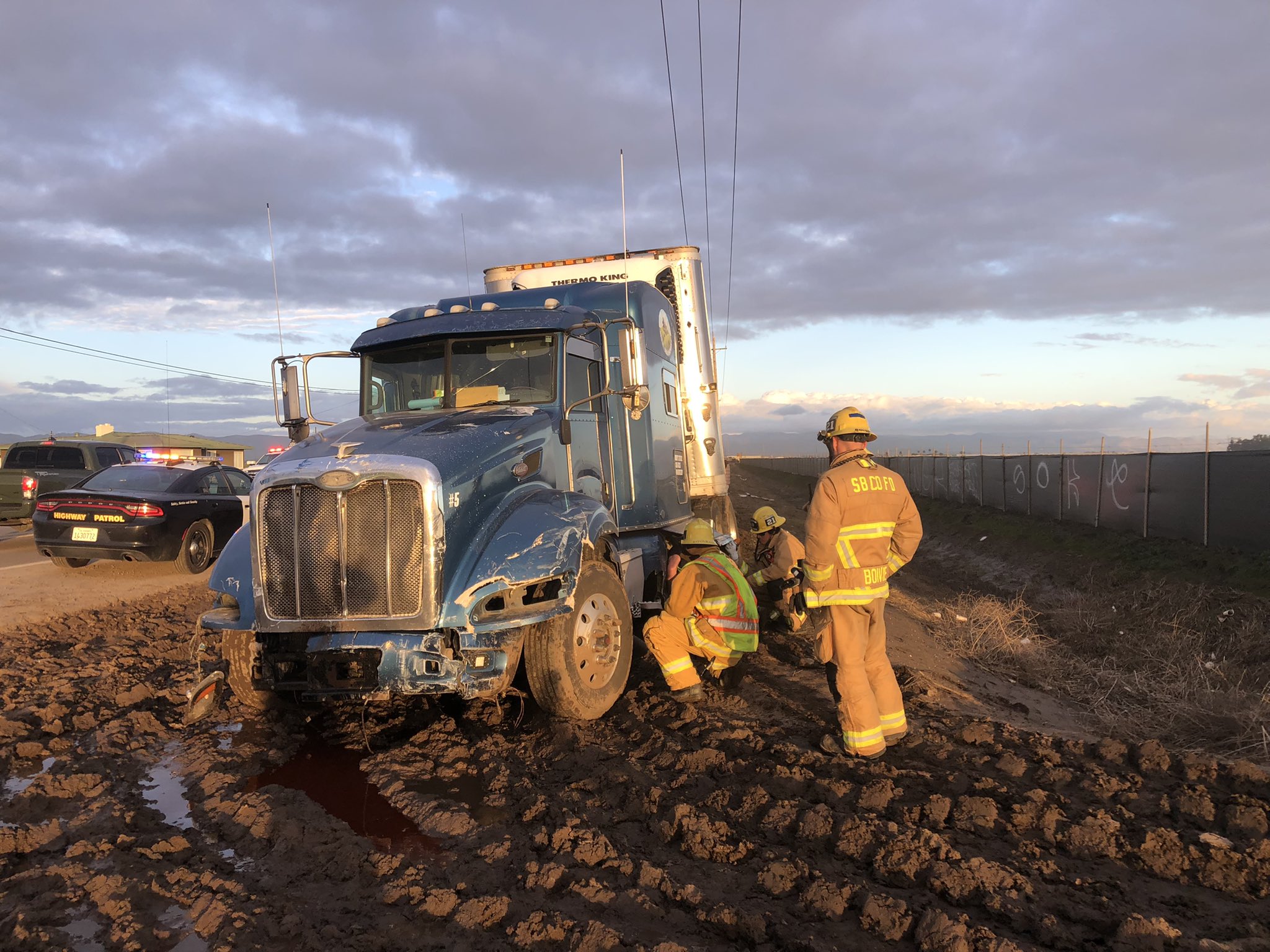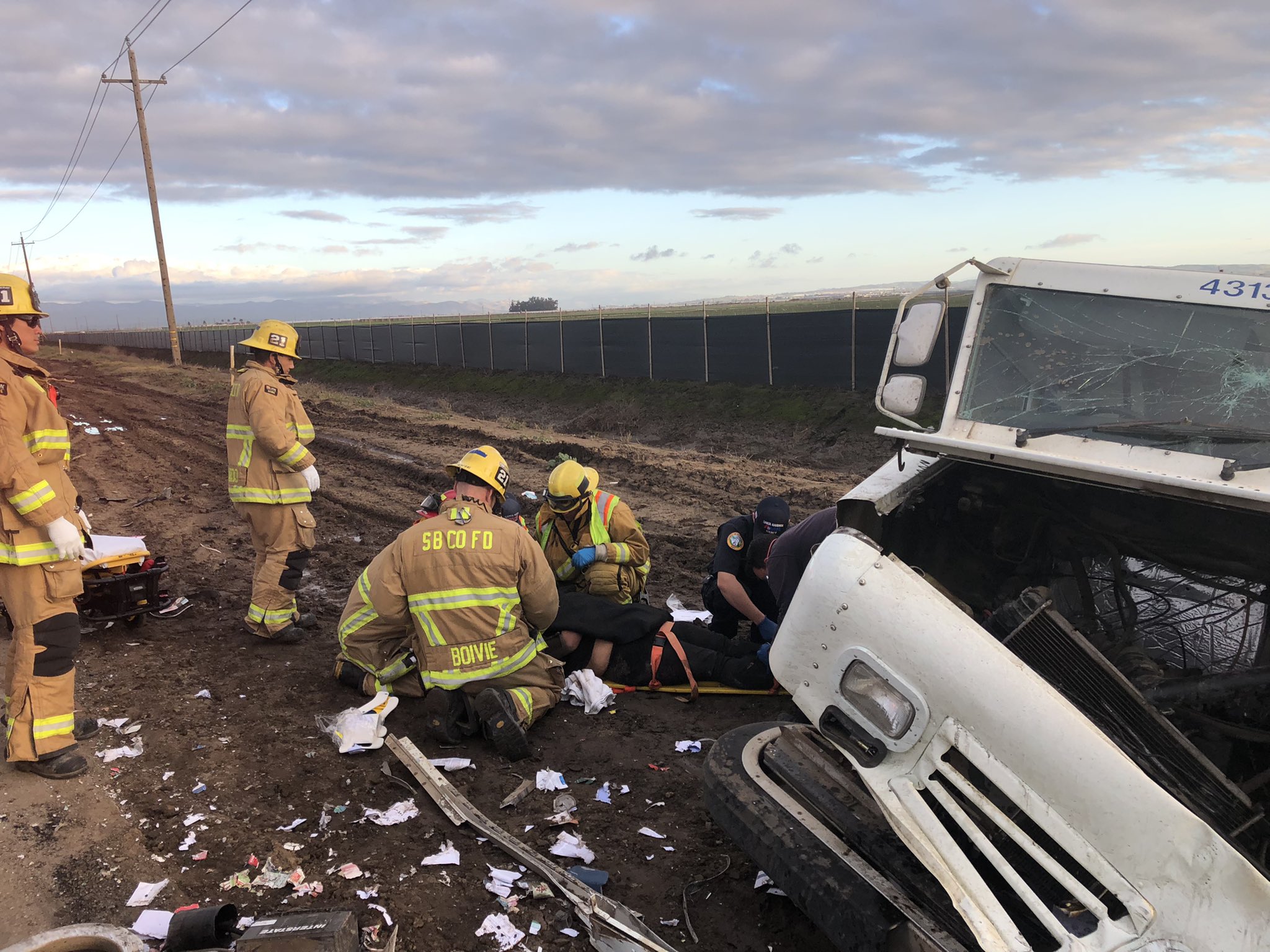 Photos:  Mike Eliason / SBCFD
---
Reported by Tagdes
Traffic collision with major clean up. 3500 West Main Guadalupe . Co. and Santa Maria Fire.