Street Sweeper Catches Fire on UCSB Campus
By the edhat staff
A street sweeper caught fire on UC Santa Barbara's campus Thursday morning.
At 7:28 a.m., Santa Barbara County firefighters responded with three engines and a Batallian Chief near 226 Henley Hall for a reported fire. Upon arrival crews found a street sweeper on fire and emitting black smoke.
The operator of the sweeper had safely exited the vehicle and called 911 after noticing the first signs of smoke, said Captain Scott Safechuck.
Smoke was reportedly seen as far away as the Santa Barbara Airport Tower, said Safechuck.
The fire was knocked down and is under investigation. There were no injuries.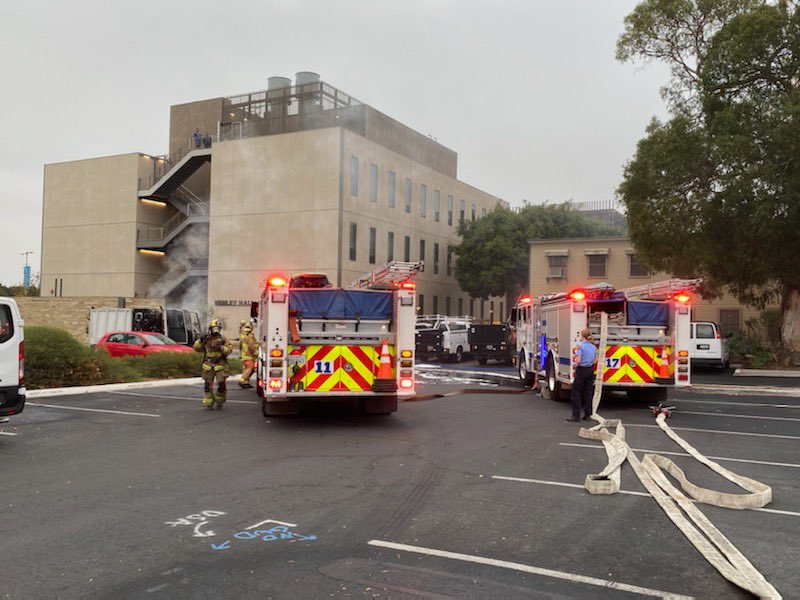 Photo: SBCFD