Small Plane Emergency Lands in Santa Ynez Vineyard
By the edhat staff
Engine trouble caused a four-seater airplane to make an emergency landing in a Santa Ynez vineyard on Saturday morning.
At 10:12 a.m., Santa Barbara County firefighters responded to Rancho Sanja Cota Vineyard, adjacent to the Santa Ynez Airport.
Crews discovered a single engine 1971 Maul M4 plane had landed in the vineyard.
Shortly after takeoff from the Santa Ynez Airport, the plane sustained engine trouble. The pilot glided towards the runway and made an emergency landing in the nearby vineyard, said Fire Captain Scott Safechuck.
There were four passengers on board and no injuries or medical transport was needed. 
There were no fuel leaks from the landing, said Captain Safechuck.
The incident is under investigation.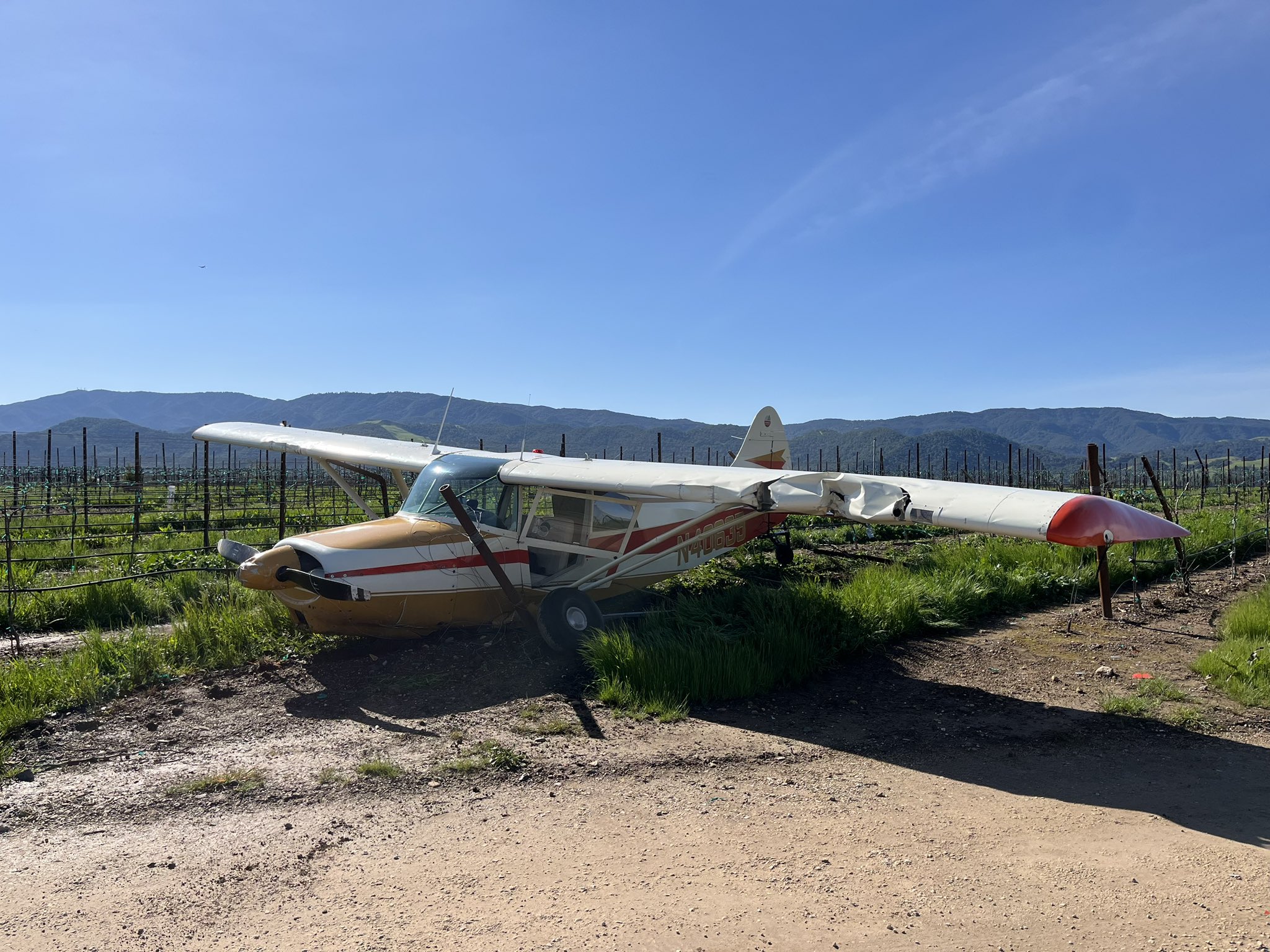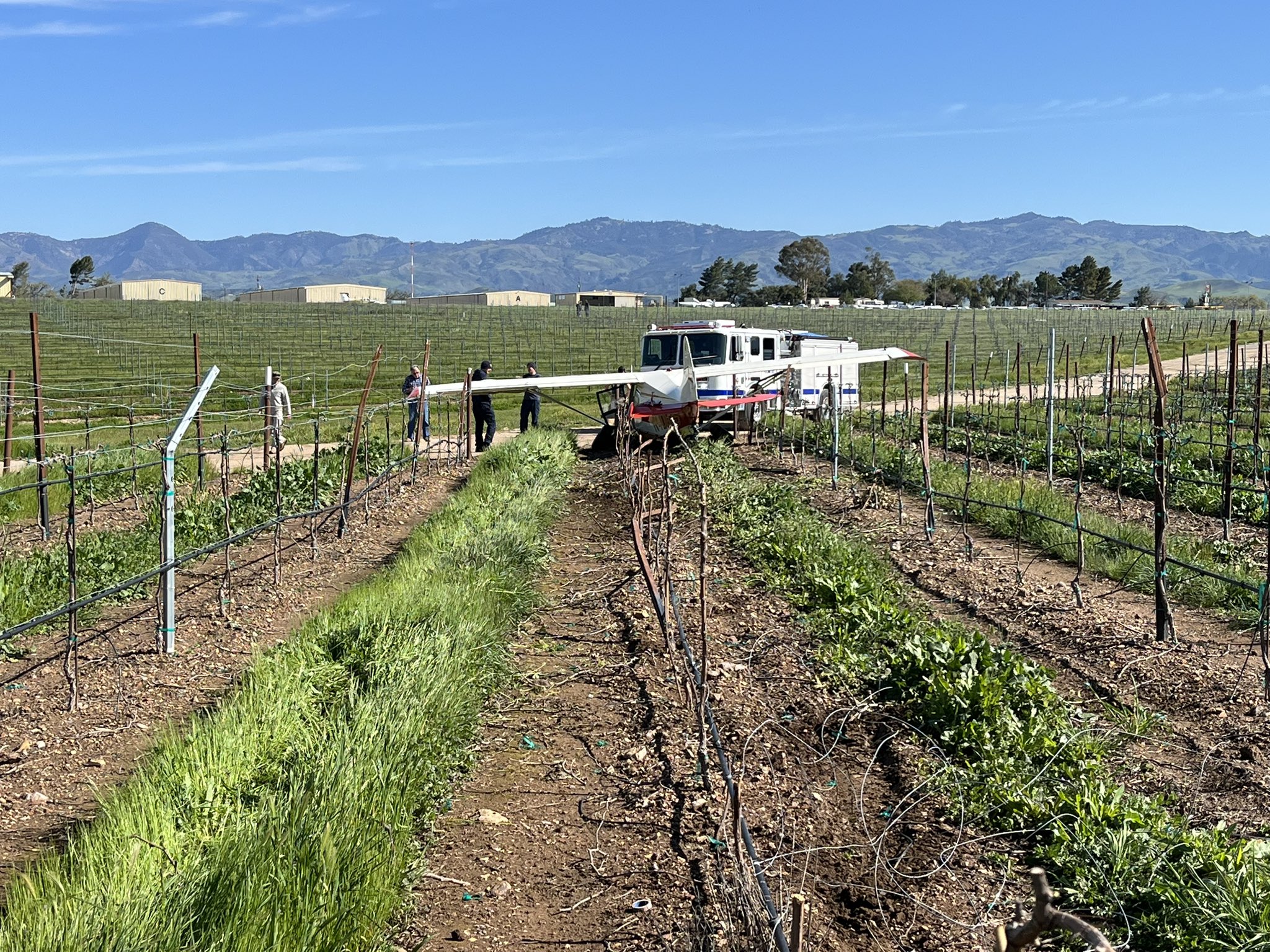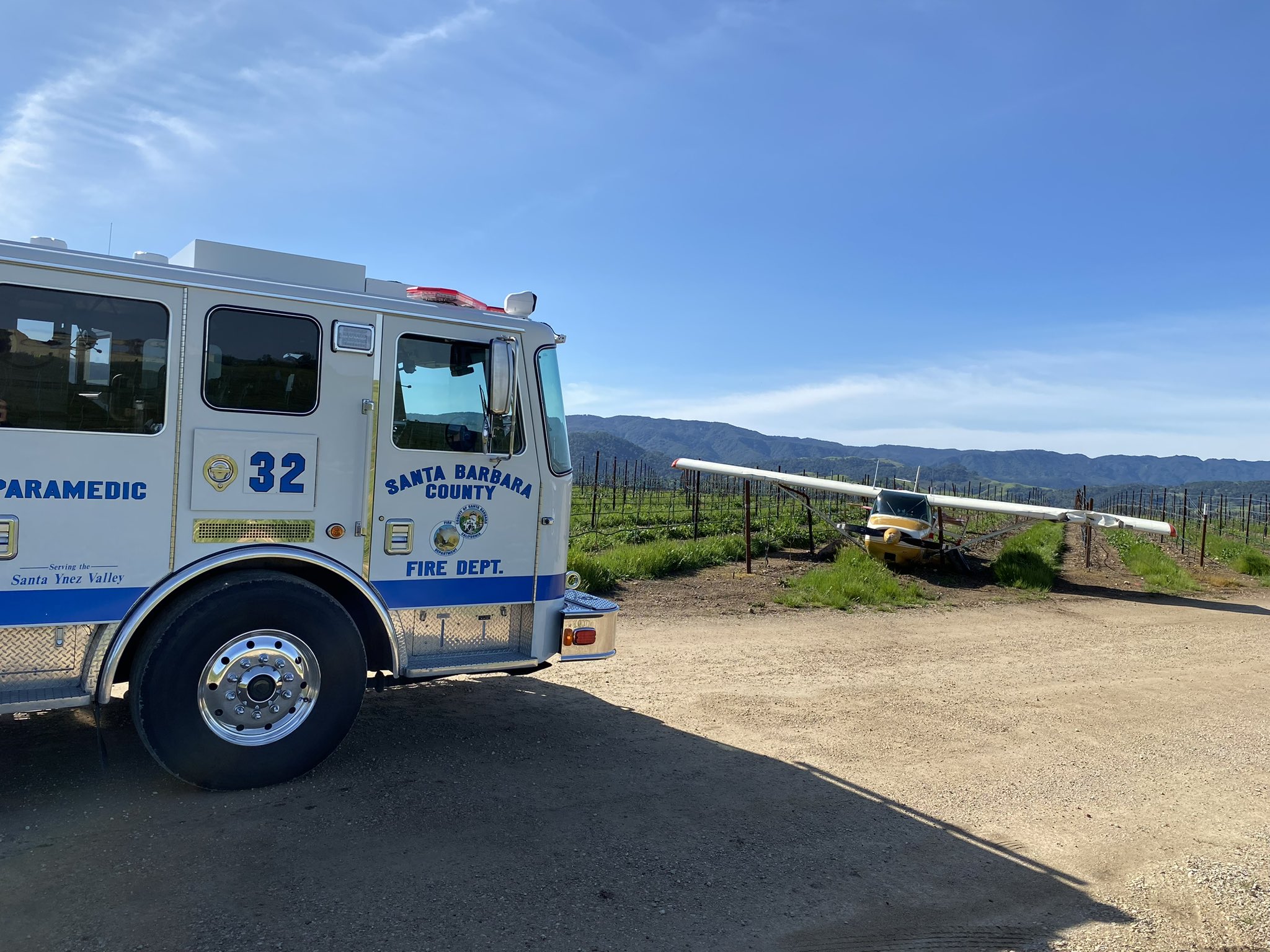 Photos: SBCFD