Small Highway 101 Brush Fire Contained Near Los Alamos
By edhat staff
Santa Barbara County Firefighters responded to a brush fire along Highway 101 near Los Alamos early Sunday evening.
At 5:20 p.m., crews arrived on Highway 101 northbound, just north of Palmer Road, and discovered one to acres of spot fires off the shoulder of the freeway. 
Aircraft, dozers, and hand crews were initiated, although once arriving crews got a hose around the fire the additional resources were cancelled. 
Crews on the scene were able to knock down the fire and stop its forward progress. 
The cause is under investigation, there were no structures threatened, and no reported injuries.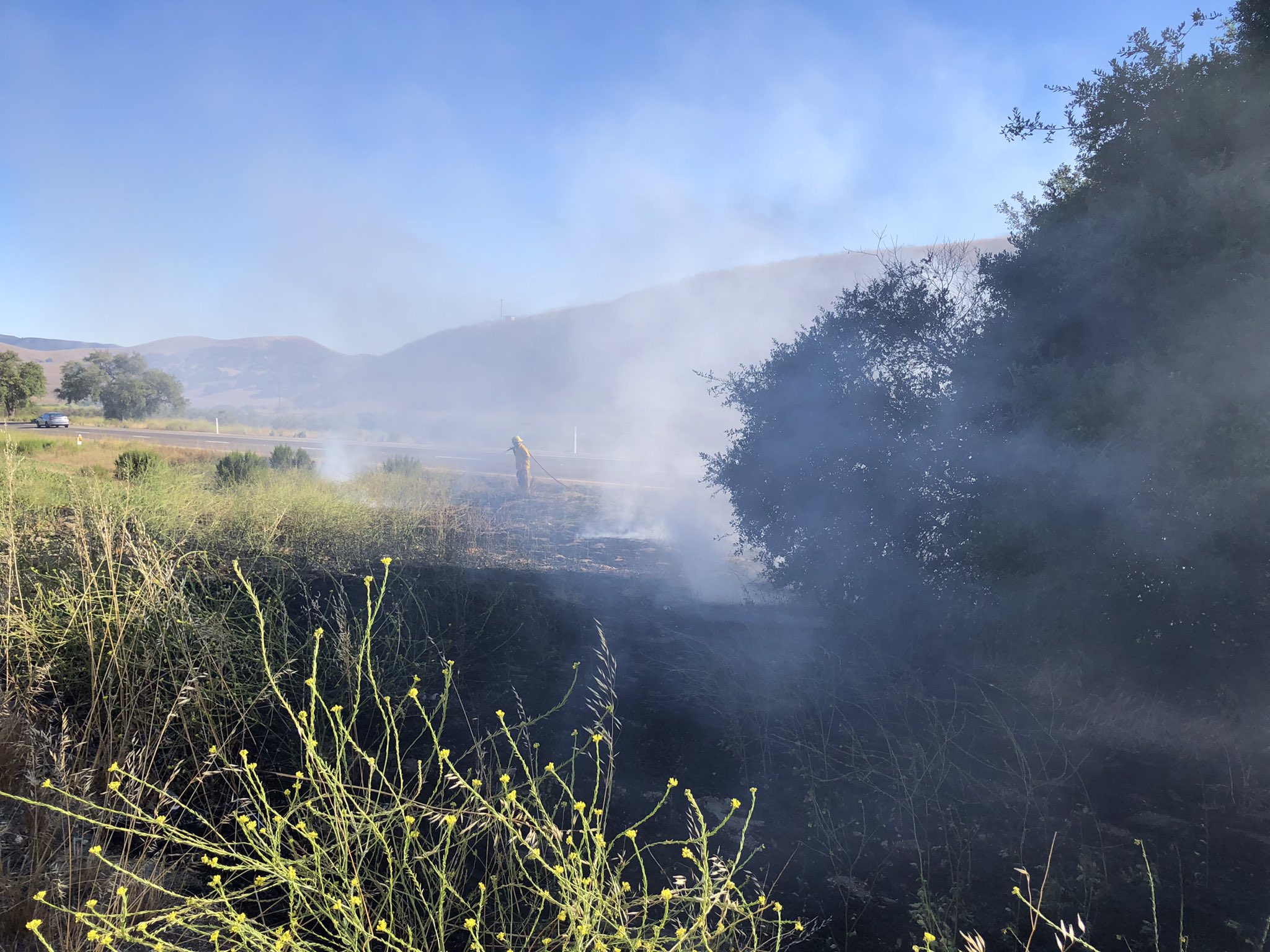 Photo: SBCFD