Small Brush Fire Extinguished on Highway 154
Update by edhat staff
Santa Barbara County Firefighters extinguished a small brush fire off Highway 154 on Thursday afternoon.
At 2:54 p.m., Santa Barbara City firefighters joined county firefighters to a report of a small brush fire near San Antonio Creek Road.
The fire was contained to a 1/4 acre with no structures threatened, according to County Fire Public Information Officer Mike Eliason.
Traffic on Highway 154 was temporarily reducted to one lane but has since been fully reopened. 
The cause is under investigation.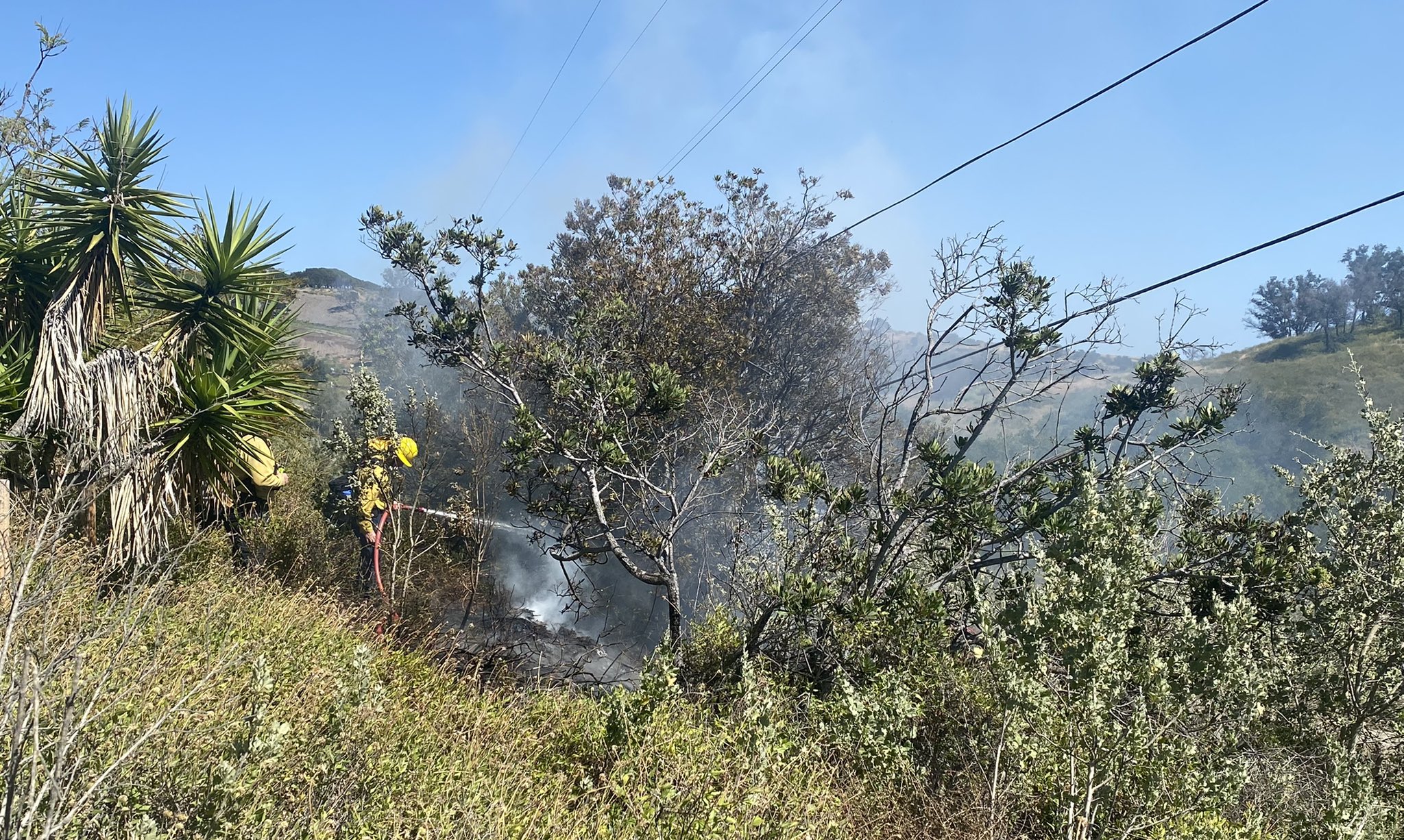 Photo: Mike Eliason /SBCFD
---
Reported by Scanner Andrew
Forward progress has been on vegetation fire at Hwy 154 and San Antonio Creek Road.