Shooting and Robbery Suspects Arrested
Source: Santa Barbara Police Department
Multi-Agency Collaboration Nets Santa Barbara Shooter and Accomplice: The two were involved in a crime spree spanning two counties.
Esteban Nieto Oseguera, age 29, a resident of Carpinteria and Ernesto Alonso Solis, age 29, described as a Ventura County transient, are in-custody in Ventura County after a months-long crime spree that spanned Santa Barbara and Ventura Counties.
The pair are linked to multiple armed robberies in Ventura County as well as last month's robbery at Evolution Lending on North Milpas Street in the City of Santa Barbara. The two are connected to a burglary and vehicle theft in the City, and Solis is accused of a gunpoint robbery in Santa Barbara's Westside in late October.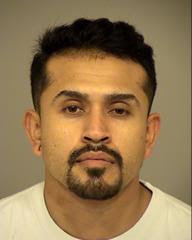 Early last week, as separate crime investigations converged into a common theme, evidence pointed to Oseguera and Solis being the alleged suspects in the shooting at Cleveland Elementary School on November 8th. The two were arrested without incident in the City of Ventura on November 27th.
The Santa Barbara Police Department in conjunction with the Santa Barbara County District Attorney's Office filed charges against the duo including attempted murder, robbery, assault with a deadly weapon, burglary, and auto theft.
Past Articles