Several Traffic Collisions in the Rain Throughout County
By the edhat staff
Several traffic collisions have taken place on highways throughout the county during the rainstorm.
Santa Barbara County Fire Captain Scott Safechuck reports two separate collisions near the Gaviota rest stop area on Highway 101 southbound at 5:56 a.m. Friday.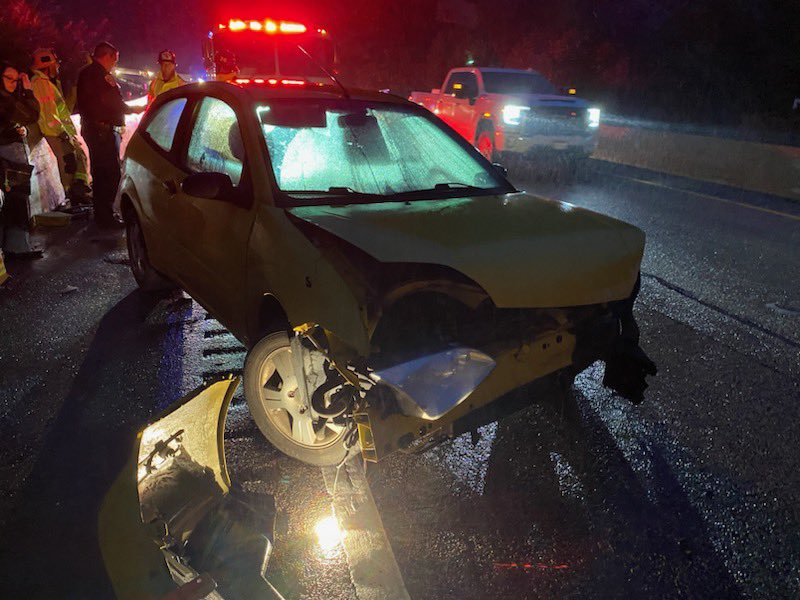 Photo: SBCFD
One vehicle rolled over and both collisions were non-injury. The southbound lane was closed temporarily for vehicle removal.
California Highway Patrol (CHP) report at 7:05 a.m. a dark colored sedan crashed off the roadway and landed about 100 feet in an embankment. The number two lane is temporarily closed to retrieve the vehicle.
At 7:45 a.m., CHP reports a silver Nissan Altima driving on Highway 154 at San Marcos Road crashed and landed on its roof. 
Traffic began to flow in both directions around 8:15 a.m. after the vehicle was pushed off the roadway.
"Drive with intent and use caution in the area, drive safe so you can make it to your destination in one piece," said Safechuck.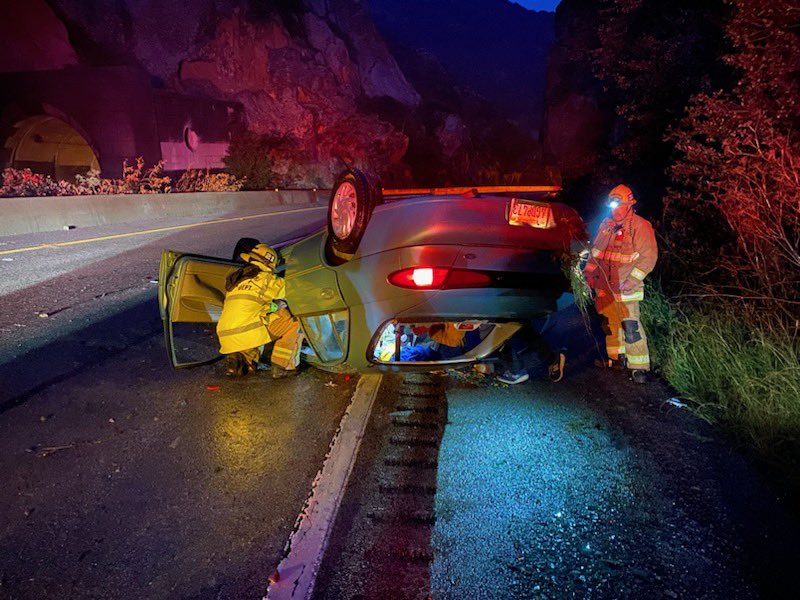 Photo: SBCFD