Semi-Truck Collision Sparks Fire Near Buellton
By edhat staff
Two semi-trucks collided and sparked a small brush fire near Buellton Friday afternoon.
At 2:45 p.m., Santa Barbara County Firefighters responded to the area of Jonata north of Buellton and found two semi-trucks had collided. One truck had caught fire and it spread to the nearby vegetation.
A full vegetation fire response was deployed, although the three engines that responded were able to successfully knock down the fire and all other resources were cancelled. 
One person was injured and is being assessed at the scene.
There were traffic restrictions in the area and the cause of the collision is under investigation by law enforcement.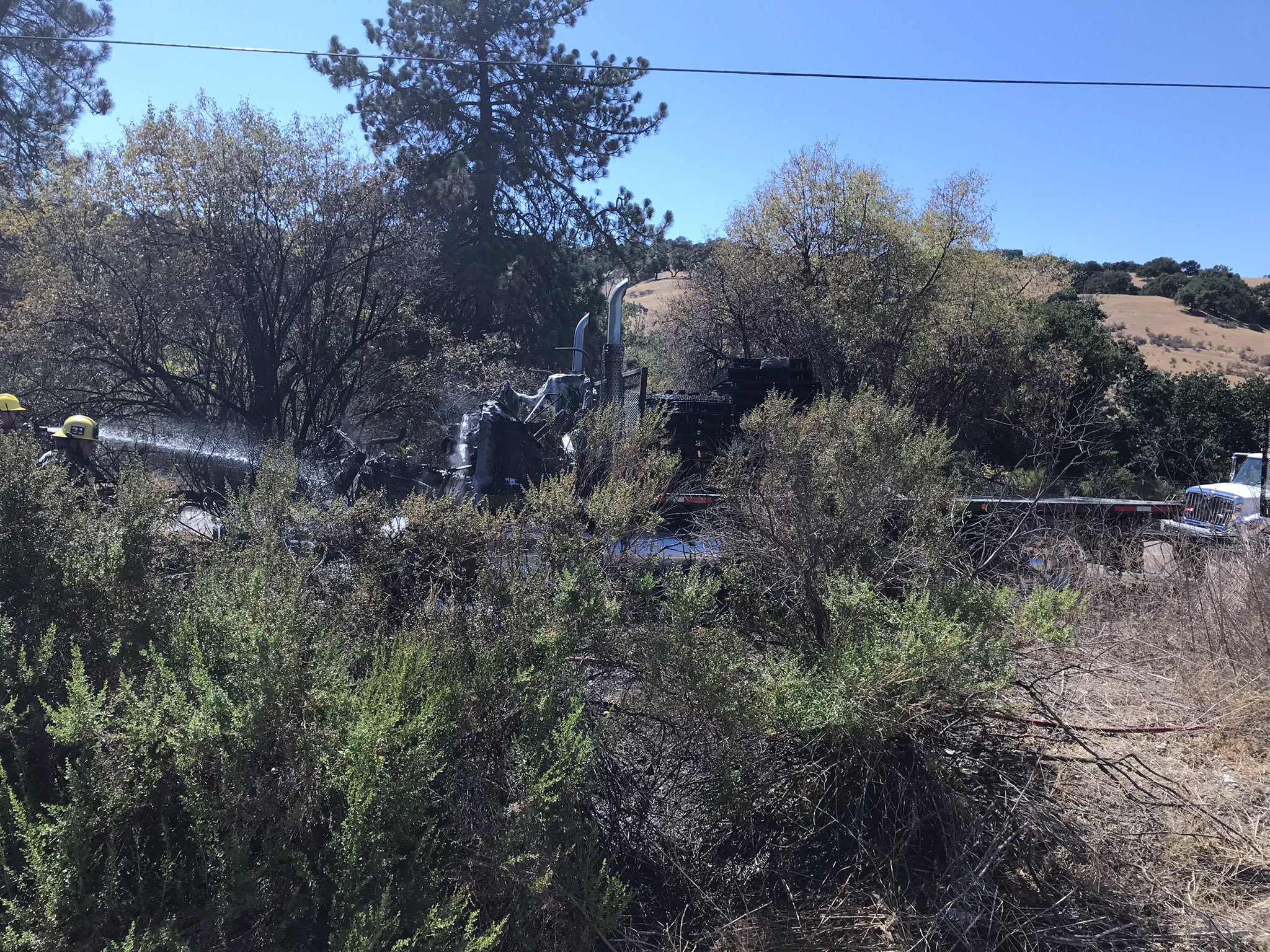 Photo: SBCFD