Santa Ynez Brush Fire Contained at 45 Acres
Photos: SBCFD
Update edhat staff
5:15 p.m., June 6, 2020
Santa Barbara County firefighters contained a brush fire in Santa Ynez at 45 acres early Saturday evening.
Crews responded to the fire in the 1800 block of View Drive near Baseline Drive in Santa Ynez around 3:20 p.m.
Shortly thereafter the Santa Barbara County Sheriff's Office issued a mandatory evacuation for the nearby area.
Firefighters contained the fire with the help of aircrews. The evacuation order was lifted at 4:45 p.m. and it was 100% contained by 5:30 p.m.
A downed power line was reported in the area according to initial reports. The official cause of the fire is under investigation.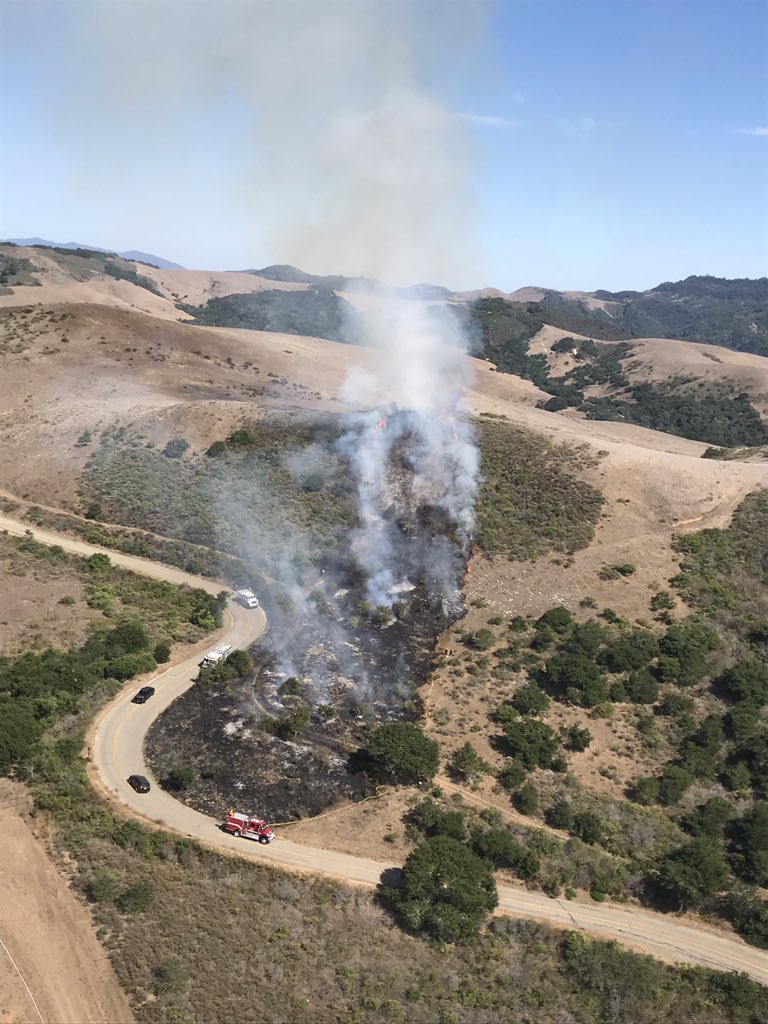 ---
Update by edhat staff
3:45 p.m., June 6, 2020
Santa Barbara County Sheriff's Office is issuing mandatory evacuations in the area of Baseline and View Drives in Santa Ynez due to a brush fire.
---
Reported by Roger the Scanner Guy
3:25 p.m., June 6, 2020
Brush fire in the 1800 Block of View Drive in Santa Ynez. It's a small fire due to power lines being down.