Santa Maria Valley Brush Fire 50% Contained
Update by edhat staff
Santa Barbara County Firefighters are expecting full containment on Sunday of a brush fire east of Santa Maria.
At 1:51 p.m., crews and air tankers responded to the area of Foxen Canyon Road and Orcutt Garey Road near the Rancho Sisquoc area. The first arriving crew noticed visible smoke from a distance and reported 2-3 acres burning in heavy brush at a moderate rate of spread. Responding air tankers reported the fire had a potential of 5-7 acres.
Approximately two hours later, County Fire Captain Daniel Bertucelli reported the forward progress of the fire was stopped at 13 acres with 50% containment, full containment is expected Sunday morning.
Two engines and a crew will remain on the scene overnight mopping up and patrolling the perimeter.
There were no injuries or threatened structures. An investigator will determine the cause of the fire.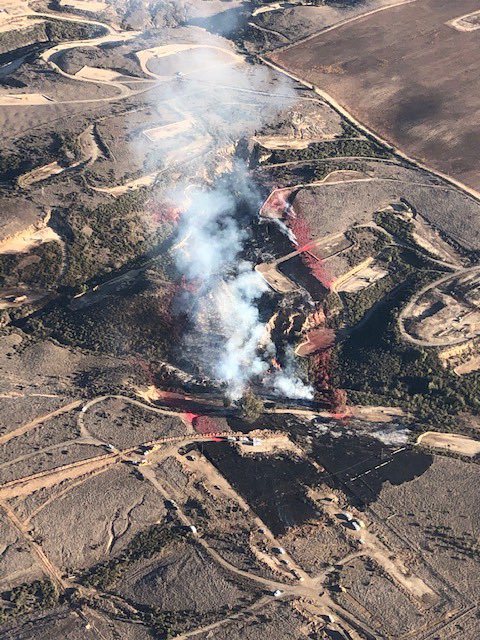 Photo: SBCFD
---
Reported by Scanner Andrew
County fire is on scene of a brush fire near Foxen Canyon Road & Orcutt Garey Rd, Santa Maria. Estimating at 3 acres now with potential for 7 acres. No structures threatened.