Santa Barbara To Get a Professional Football Club
By edhat staff
Santa Barbara sports enthusiasts now have another reason to cheer, a professional soccer club is coming to town! 
Atop the MOXI Children's Museum in downtown Santa Barbara Tuesday evening, the United Soccer League (USL) announced the arrival of the Santa Barbara Sky Football Club (Sky FC).
The new professional club will include men's and women's teams to begin playing in 2024. 
Sky FC's home games will be at Santa Barbara City College's La Playa Stadium and are set to broadcast live on ESPN+.
The team's founding investor is Peter Moore, former CEO of Liverpool FC in England's Premier League and Montecito resident.
"Soccer unites communities. With that as our mission, I am proud and honored to announce that we are bringing men's and women's USL soccer to Santa Barbara," said Moore, founder of Sky FC and Santa Barbara Professional Soccer Foundation. "We are a true American soccer town. We are a diverse but united community; we need and deserve a local professional soccer club that can compete on a national level."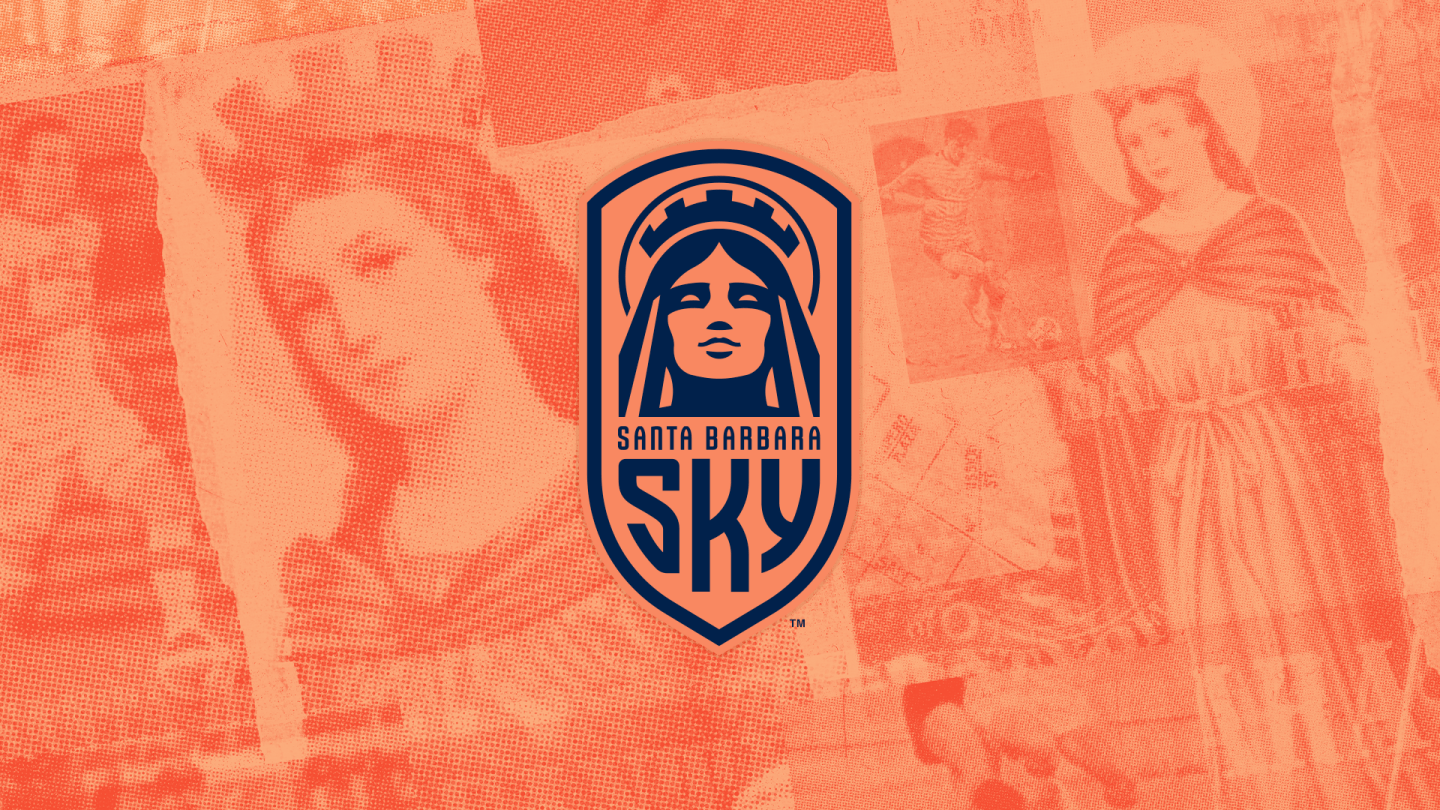 Sky FC crest (courtesy image)
The team's crest and colors were also unveiled at the event. Terracotta and navy were selected to represent the Spanish-style rooftops and warm dusk sky. Saint Barbara was selected as the center of the design to "represent strength, confidence, style, and beauty." The name Sky represents the town's vast blue sky and mesmerizing sunsets.
"I am pleased to hear of Santa Barbara Sky FC's inclusion in the USL," said City of Santa Barbara Mayor Randy Rowse. "Having a professional soccer team in our city will be a great way to get our local young people excited about one of the most popular sports in the world and getting support from La Fundacion del Cielo foundation will be a great benefit to the community." 
Sky FC will compete in USL's League One division for the men's team with more details on the women's team to be announced soon. 
More information can be found at https://www.santabarbaraskyfc.com/.

(courtesy photo)