Santa Barbara Couple Arrested in Ojai Car Jacking
Source: Ventura County Sheriff's Office
Nature of Incident: ALPR Hit Leads to Arrest of Ojai Carjacking Suspects
Report Number: 21-11291 & 21-11332
Location: 1127 Maricopa Highway, Ojai
Date & Time: 1/25/2021 @ 8:52 pm
Unit(s) Responsible: Ojai Police Station/ Sheriff's Headquarters Station
Suspects:
Jackson, Jeffrey      25      Santa Barbara, Ca
Diessner, Alissa      33      Santa Barbara, Ca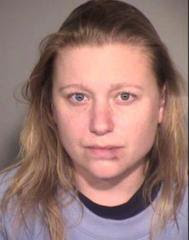 Narrative:  
On 1/25/2021, at 8:52 pm, Deputies assigned to the city of Ojai responded to a call of a carjacking that had just occurred in the Vons Shopping center at 1127 Maricopa Highway. Deputies arrived within minutes and contacted the victim who reported that two suspects had stolen his car. One of the suspects battered the victim and forcibly removed the car keys from his person. The suspects got in the victim's car and fled from the area before deputies arrived. The victim did not sustain any significant injuries from being battered.
 
The vehicle information was quickly entered into the stolen vehicle system. At 12:13 am, the Sheriff's Department's Advanced Real-Time Information Center (ARTIC) received an alert from Automated License Plate Reader (ALPR) devices in the Oxnard area. This technology assisted deputies in locating the stolen vehicle as it traveled into the city of Ventura.
 
Deputies conducted a high risk stop in the area of Olivas Park Drive and Victoria Avenue in the city of Ventura and took both suspects into custody. They were identified as Jeffrey Jackson and Alissa Diessner. Jackson and Diessner were arrested and later booked at the Ventura County Main Jail for various violations related to the carjacking incident. Jackson was also arrested for an unrelated domestic violence incident. His bail is set at $230,000 and he is scheduled to appear in court on 1/28/2021 at 1:30pm. Diessner was also arrested for various drug related charges. Her bail is set at $20,000 and she is scheduled to appear in court on 1/28/2021, at 1:30 pm.