Romero Fire Sparked 50 Years Ago
Source: Montecito Fire Department
On this day 50 years ago, the Romero Fire was started in the hills above Montecito.
An arsonist ignited the fire in the dry hillsides near Bella Vista Drive on the afternoon of Oct. 6, 1971. Within a half-hour, smoke was visible from Montecito & Summerland.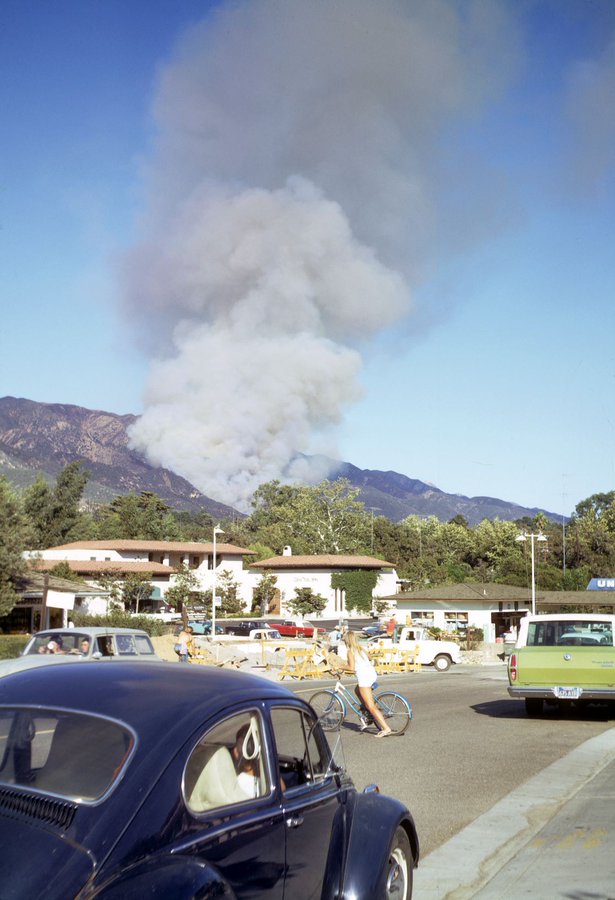 Photo: MFD
Firefighters from across the South Coast responded immediately but that evening, sundowners pushed the fire downslope, burning 4 homes in the area of Bella Vista Dr & Ladera Ln.
After the fire burned through Toro Cyn, a plan was made to cut a fire break through Santa Monica Cyn.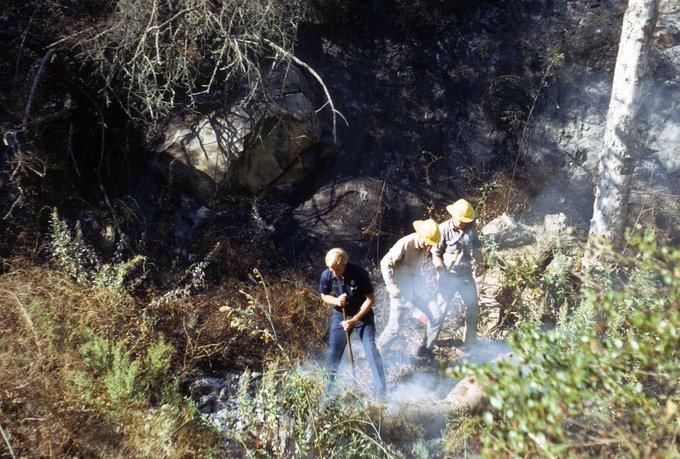 Photo: MFD
An unexpected windstorm caused erratic fire behavior and bulldozer crews became surrounded by flames. Several escaped with severe burns but tragically, 4 were killed when the fire trapped them on the ridge top.
15,600 acres burned. 4 homes destroyed. 4 lives lost.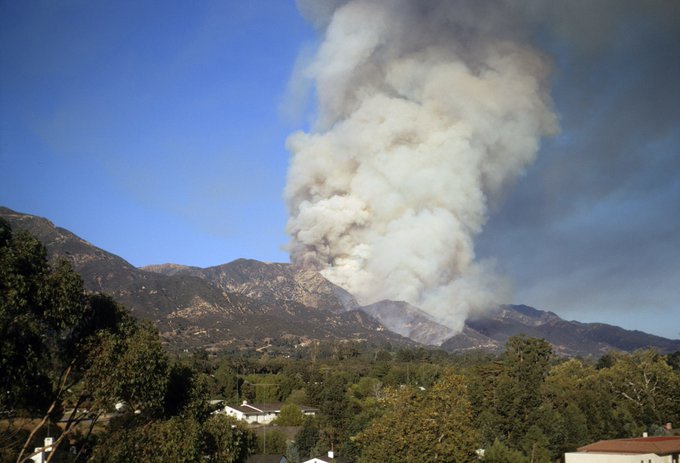 Photo: MFD
The Romero Fire reminds us that fall is the season for powerful sundowners. As we honor & remember our fallen firefighters, please consider your wildfire action plan. Review Ready! Set! Go! here: https://bit.ly/3yGbJsH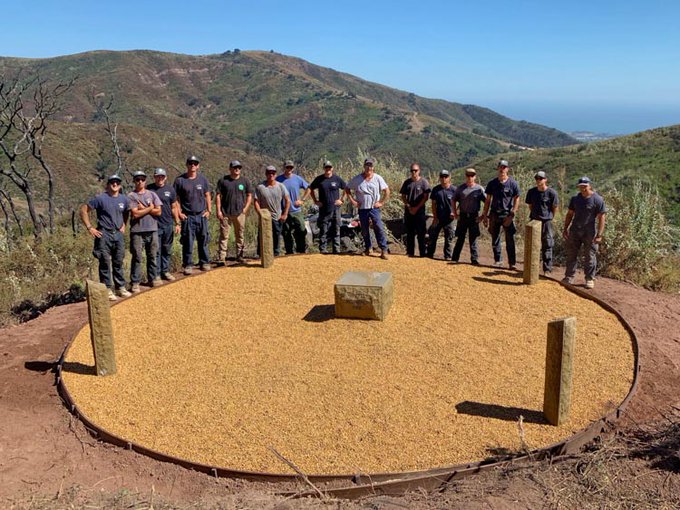 (photo of fatality site memorial courtesy of Ray Ford)