Rollover Traffic Collision in Old Town Goleta
By edhat staff
Santa Barbara County firefighters responded to a rollover traffic collision in Old Town Goleta on Thursday.
At 4:36 p.m., crews arrived in the 600 block of Pine Ave and found a Honda Accord landed on its roof after it struck a parked Ford F-250 truck.
Two men escaped with minor injuries as well as a small dog that was injured.
The Sheriff's Office is investigating this incident.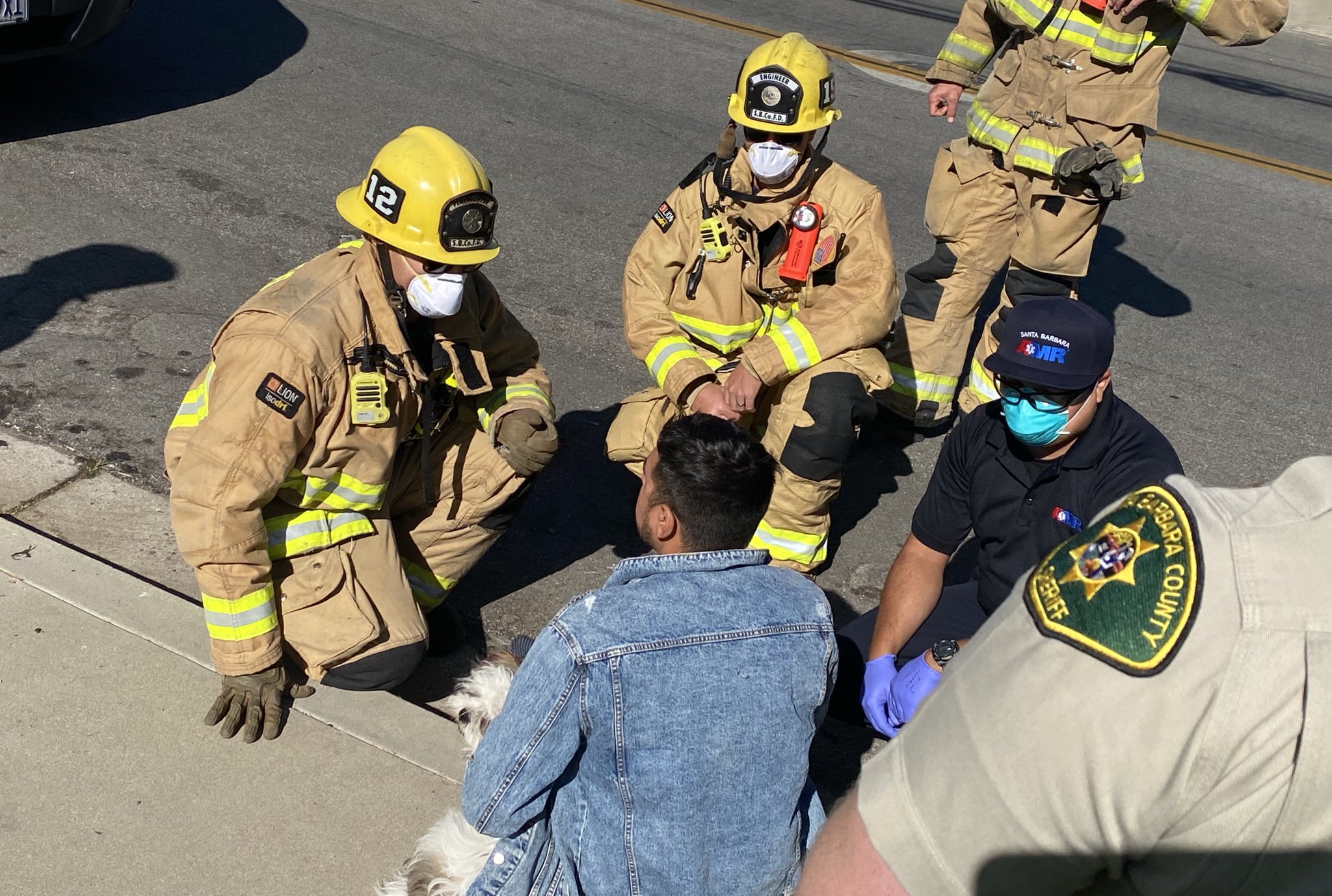 Photo: SBCFD