Riverbed Fire off Highway 166
By the edhat staff
Santa Barbara County firefighters responded to a brush fire along a riverbed off Highway 166 on Wednesday evening.
At 6:18 p.m., crews responded to Bonia School and Bonita Lateral Roads and discovered a stubborn vegetation fire of approximately four acres.
Crews stopped the forward progress and stayed on the scene for two to three additional hours to perform "arduous work" ensuring it is fully extinguished, according to Captian Scott Safechuck.
The cause is under investigation.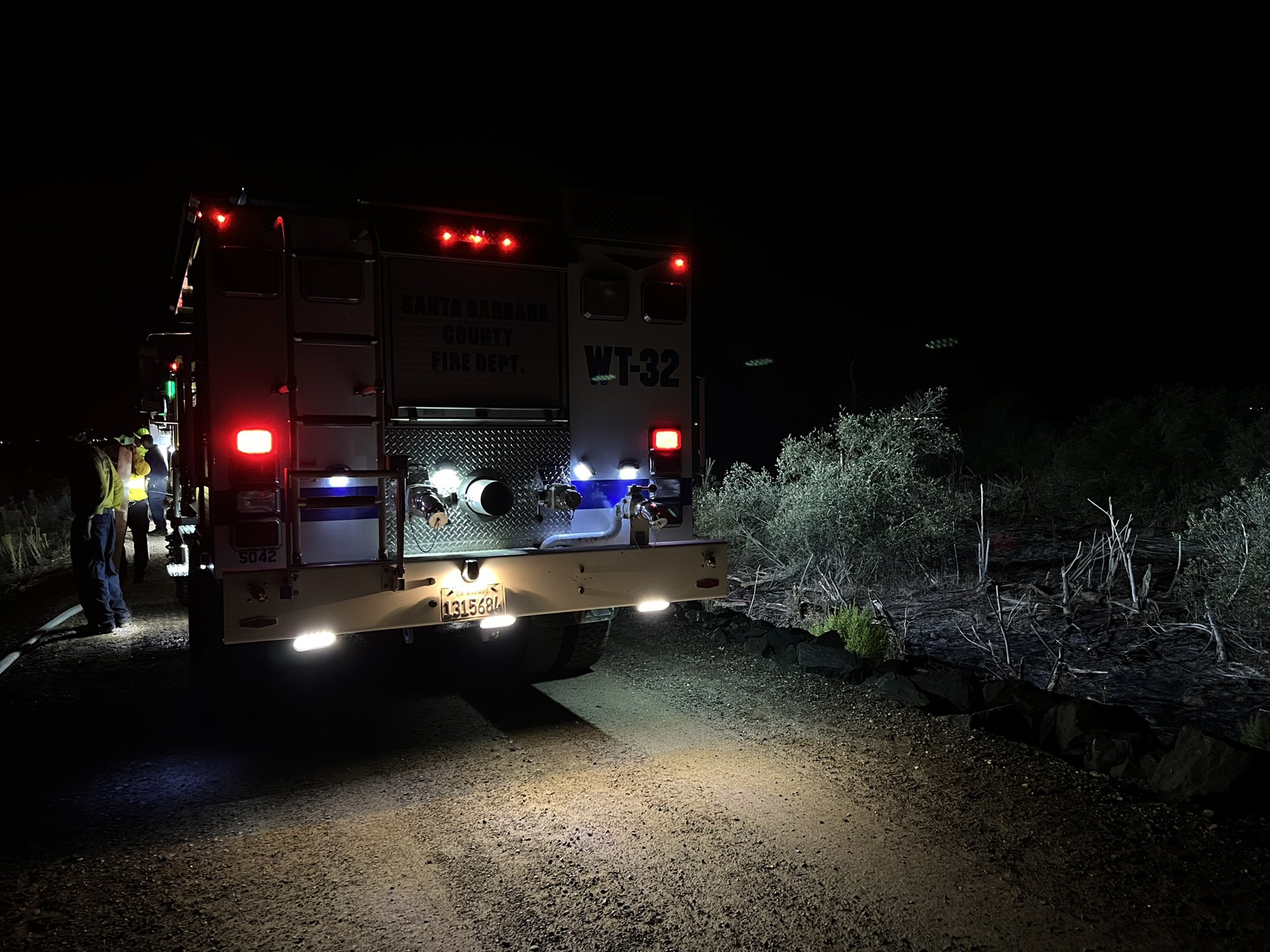 Photo: SBCFD